1226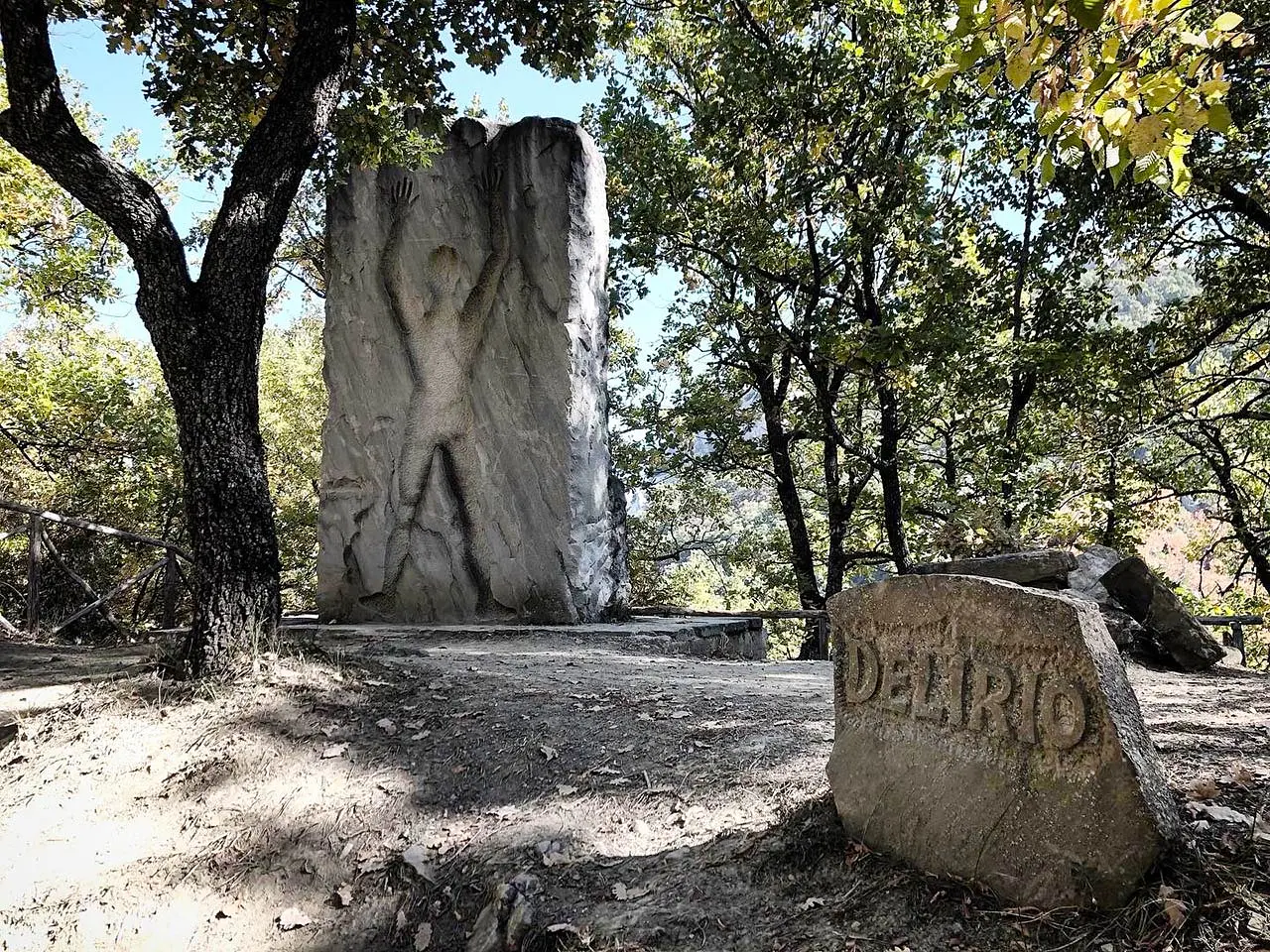 Route of the seven stones
Dancing with the witches


Automatically translated page.
What it is and where it is
Basilicata is a land that holds places of enchantment. For example, one may happen to delve into the beautiful nature of the small Lucanian dolomites. One could choose a path like so many, perhaps captured by its name. Seven Stones Trail. Going up the path that opens to the eye magnificent views of the landscape, one meets one at a time precisely seven stones. Seven sculptures, almost dolmens, often placed next to small streams. Each sculpture bears an engraved word: Destinies, Enchantment, Sorcery, Witches, Flight, Dance, Delirium.
Why it is special
Rural areas can often be understood through folk tales and legends. Sometimes, these collective memories are taken up by the pen of a writer. This is how we can decipher the mysterious path of the seven stones, thanks to the pages of Mimmo Sammartino. His novel "Vito Ballava con le Streghe" tells us how an ancient peasant path leading from Castelmezzano to Pietrapertosa can also be the scene of the magical rituals of the magiare. Each stone represents a stage of the ritual that was performed here.
Not to be missed
Castelmezzano and Pietrapertosa can also be reached via "The Flight of the Angel," a path 800 meters above sea level that you travel harnessed to a steel cable, trying the experience of flight for a few minutes , even reaching 120 km/h. Who knows, maybe during the suspended path you will be joined by a Magyar, because yes, they too have their own unique way of flying.
A bit of history
The "magiare" or "masciare" were local witches who would gather at night to dance Dionysially under a tree and then fly off on the back of a white dog. Apparently, the path between Castelmezzano and Pietrapertosa was precisely one of their favorite gathering places.
Trivia
Castelmezzano is one of the most beautiful villages in Italy: the center of the village is Piazza Caizzo, where the church is located and from where you can admire a splendid landscape. Not to be missed is the flight of steps that juts out into the sky, one of the few remains of the ruins of an ancient Norman fortress. It was precisely in Castelmezzano in 2016 that the film "Un paese quasi perfetto" by Massimo Gaudioso was shot.
To make travel arrangements
Collections
Discover places and related research
The Map thanks:
Collections
Discover places and related research