163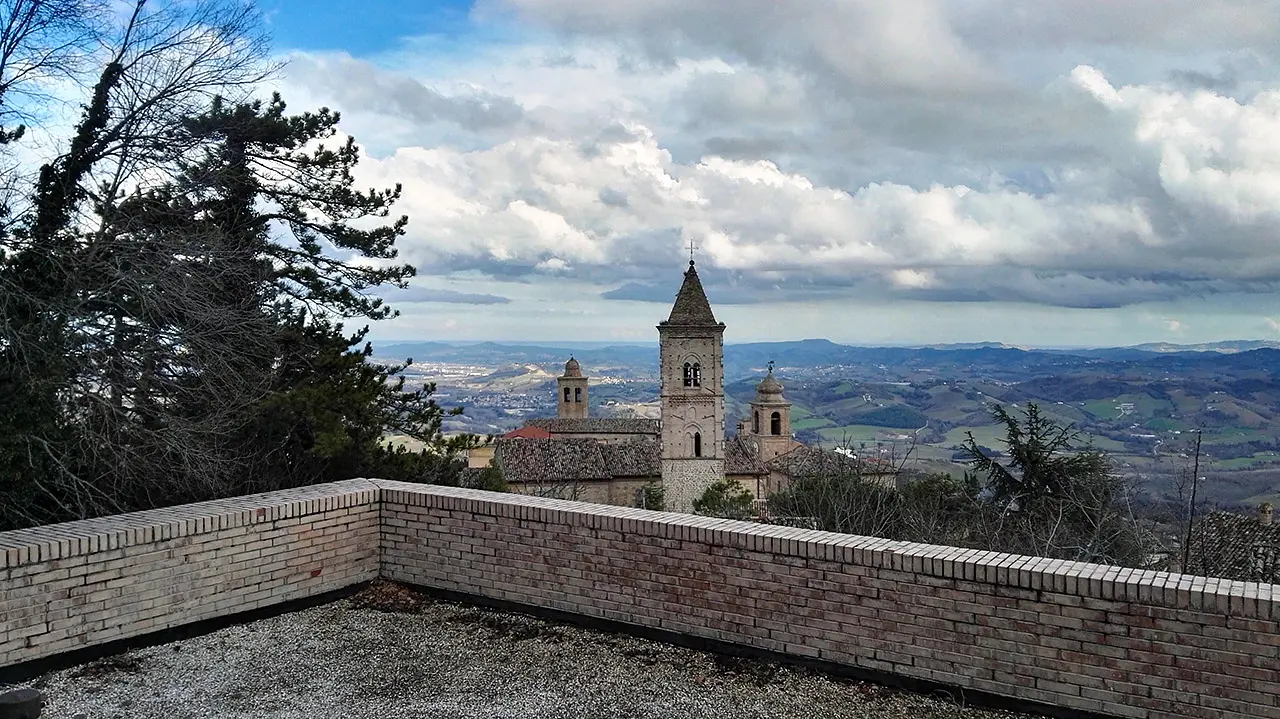 Automatically translated page.
What it is and where it is
Penna San Giovanni is a historic village, rich in valuable architectural works and views of the surrounding high hill country, which is part of the ancient Marca Fermana. It is located in the Province of Macerata, Marche, between the valleys of the Salino and Tennacola rivers. The ancient Porta Marina will be the beginning of your ascent to the historic center of the village. The succession on the uphill road of 18th-century architectural wonders, such as the Flora Theater, the town hall and finally the Pieve di San Giovanni, will leave you breathless.
Why it is special
There is only one thing, however, that will completely take your breath away: the extraordinary beauty of the 360-degree landscape that you will be able to admire from the circular terrace, built in Monte Park, at the top of the town. From here you will be able to see both the high Sibillini Mountains and the Adriatic Sea in the distance, cradled by the crests of the surrounding hills.
Don't miss
Stand exactly in the center of the circular terrace of Parco Monte with your arms outstretched, legs slightly apart, arch your back slightly and cast your gaze skyward. Then inhale deeply and cast all negative thoughts out of your mind. You will feel as if you are connected to the earth beneath your feet and will be charged with a positive natural energy and a great feeling of peace and well-being.
A bit of history
Pen, in Celtic, denotes a place located on a steep rise. To distinguish it from others, it was decided to name it after St. John the Baptist, to whom a temple was dedicated on the hill. The origins of Penna San Giovanni are to be found in the ancient Roman world, but the town's documented history begins in 1248, with the establishment of the municipality. It was dominated over the centuries by numerous families of high prestige, including the Da Varano family in the 14th century and, later, the Sforza family, at least until 1445. In the eighteenth century, Abbot Giuseppe Colucci, a Pennese historian, bequeathed to his land the XXX tome of his monumental work "Delle antichità Picene," dedicated to it.
Curiosities
If you come here in the summertime, enjoy the swimming pools that rise in the green parks of the village. Dive among these waters, while your skin will be refreshed by the wind and kissed by the sun.
To make travel arrangements
Collections
Discover places and related research
The Map thanks:
Collections
Discover places and related research