522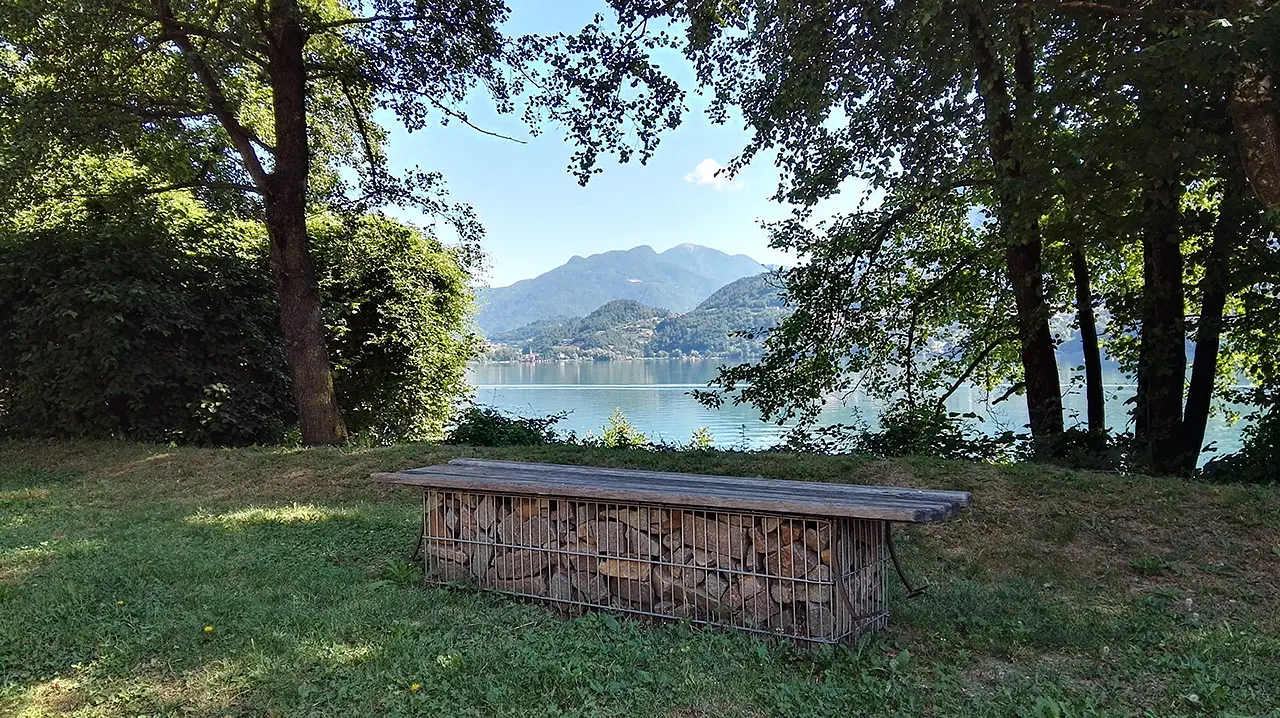 Bicycle and pedestrian walkway over Lake Caldonazzo
Not only the legs, the mind and heart are free to run as well



Automatically translated page.
What it is and where it is
It's 8:30 a.m. on a beautiful summer Sunday and I'm jumping out of bed, ready for a nice jog. Today I'm inspired, so I've decided that I'm going to run along one of the most picturesque stretches of the Valsugana Bicycle Path: the Ciclopedonale Passerella cantilevered over Lake Caldonazzo, between Calceranica and the hamlet of Valcanover di Pergine. Running shoes, shorts and T-shirt... Go!
Why it's special
It's not just a simple bike/pedestrian path: it's the most beautiful stretch of one of the only two true bike paths in Trentino, with numerous well-equipped picnic areas, nestled in green oases and surrounded by ancient trees. You can therefore freely alternate between sport and relaxation. Finally, when you have reached the end of the walk, in the hamlet of Valcanover, you can enjoy your well-deserved rest, sitting on the shore of the beach of the same name , perhaps already slightly peckish.
Not to be missed
There are numerous green areas that, like real grass-covered terraces, overlook the lake, but the best vantage point for the enchanting landscape is the wooden walkway, where a snapshot is a must. The essential ingredients are all there: sweeping views of Lake Caldonazzo and the hills above it, in a breathtaking setting among crystal-clear skies and waters.
A bit of history
The section of the Bicycle and Pedestrian Footbridge over Lake Caldonazzo is actually part of a number of proven routes, especially in recent years. In addition to being one of the most beautiful lake-view vantage points in the entire Valsugana region, it is also part of a hiking trail that runs all around the lake.
Trivia
The wooden footbridge is practically suspended a few inches above the surface of the water. From here you will notice the vastness of the lake fauna. However, it is not just an attraction for tourists, lovers of outdoor sports or selfies in nature: this stretch is also popular with the town's fishermen, who have a better view and the opportunity to comfortably go about their daily business here.
To make travel arrangements
Collections
Discover places and related research
The Map thanks:
Collections
Discover places and related research