1851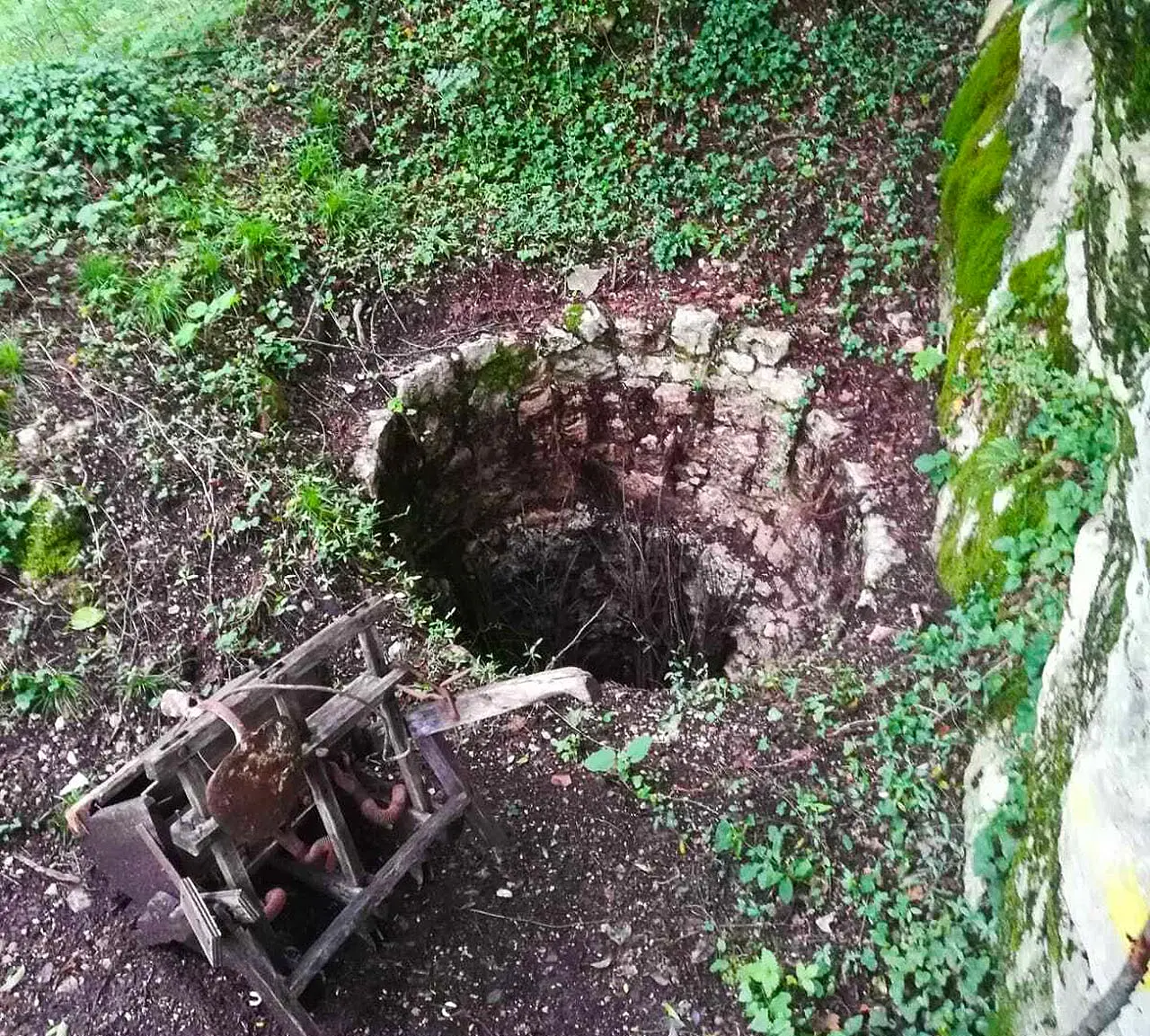 Walk through nature and history in Crespadoro
On the trail of our past

Automatically translated page.
Leaving the car about a hundred meters after the village of Ferrazza, on the road leading to Campodalbero, we enter a small white road in the direction of Papalini following the red Cai signs. In about 20 minutes we reach the contrada. Here we can enjoy the silence, completely immersed in nature.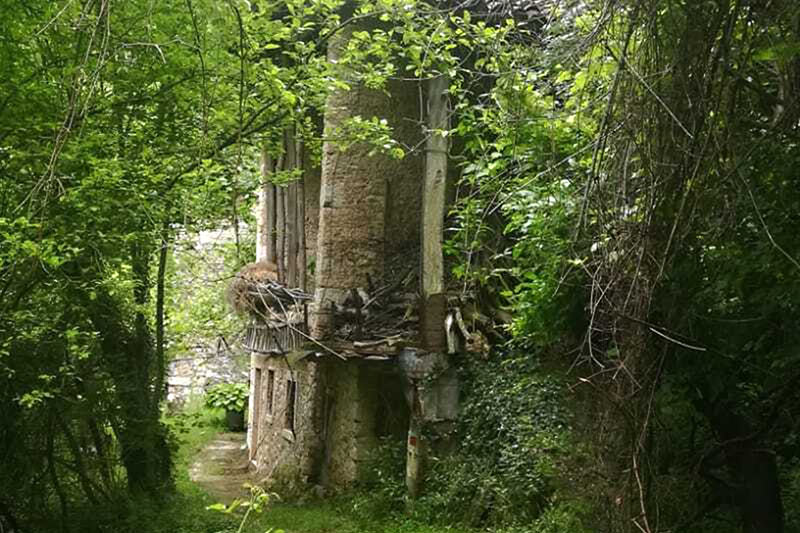 Contrada Papalini
The trail climbs behind the houses in a short but challenging section, until we come to a junction indicating Campodalbero on the left and Marana on the right. We take toward Marana and immediately encounter a "calcàra," a characteristic artifact in the area that was used to make building lime in times past.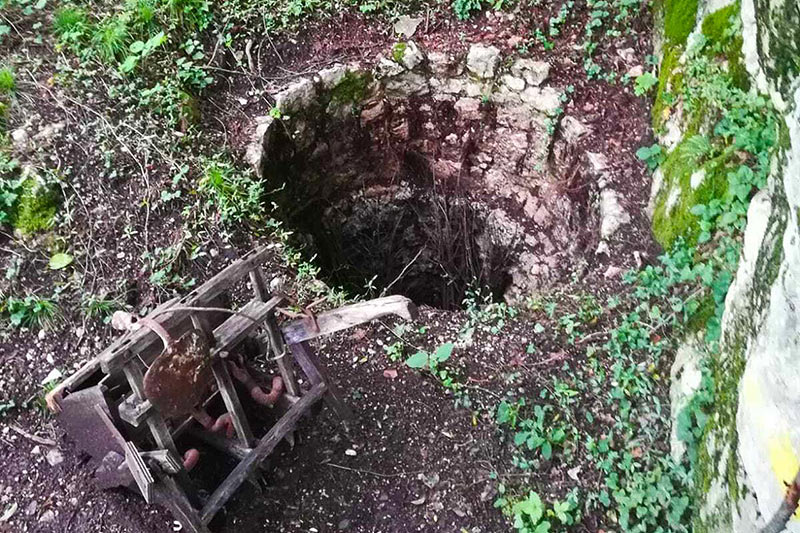 The "calcàra" for making lime
We are surrounded by woods and meadows, and it is hard for us to imagine that until the last century those who lived in these areas lived only on what the land gave them. Turning our gaze, however, we notice an infinity of dry stone-built walls that testify to the inhabitants' hard but profound relationship with the land itself.
The path now continues flat until it crosses a couple of old buildings used as stables and barns. Behind them we notice a cross covered with stones and a small fountain.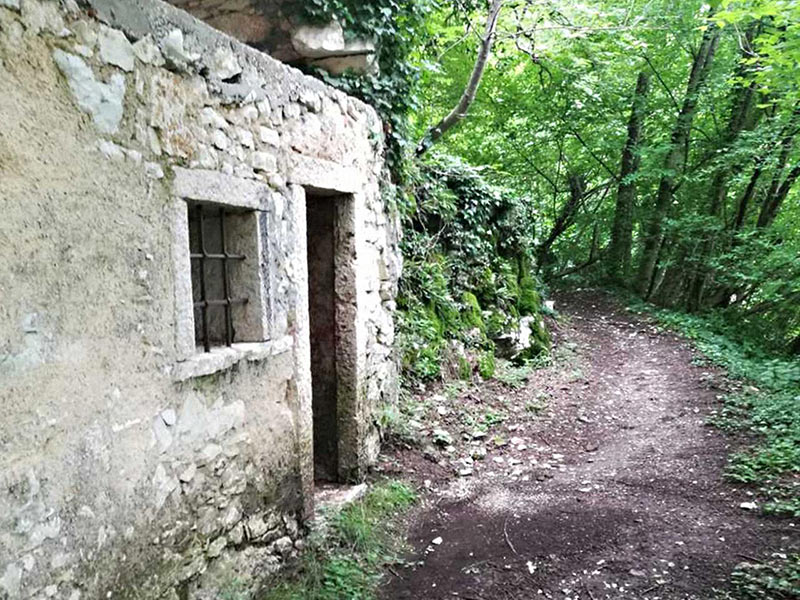 Old stables and barns
The small road continues uphill toward contrà Pozza. Here, we notice among the dwellings an old oratory still in excellent condition (supposedly dating from the 18th century), and a recently painted mural depicting a Last Supper, revisited with local characters and setting.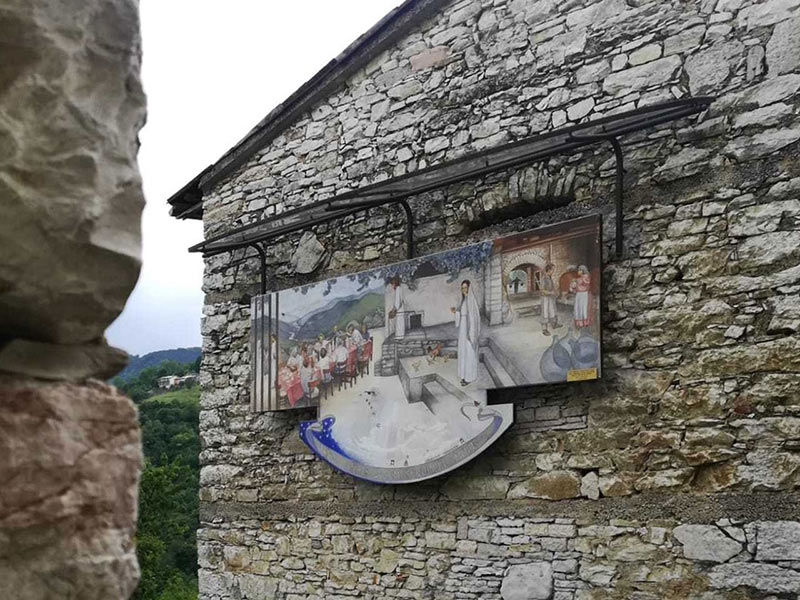 The Last Supper, mural in Contrà Pozza
From here we take the municipal road that will take us back downstream to our starting place. After about a hundred meters we make a quick detour to the left to admire the new cross on the Zancon motto, where the view sweeps 360 degrees embracing the upper Chiampo valley. And we retrace our steps to the road that will take us back to Ferrazza, passing through contrada Zancon.
To make travel arrangements
Collections
Discover places and related research
The Map thanks:
Collections
Discover places and related research