2255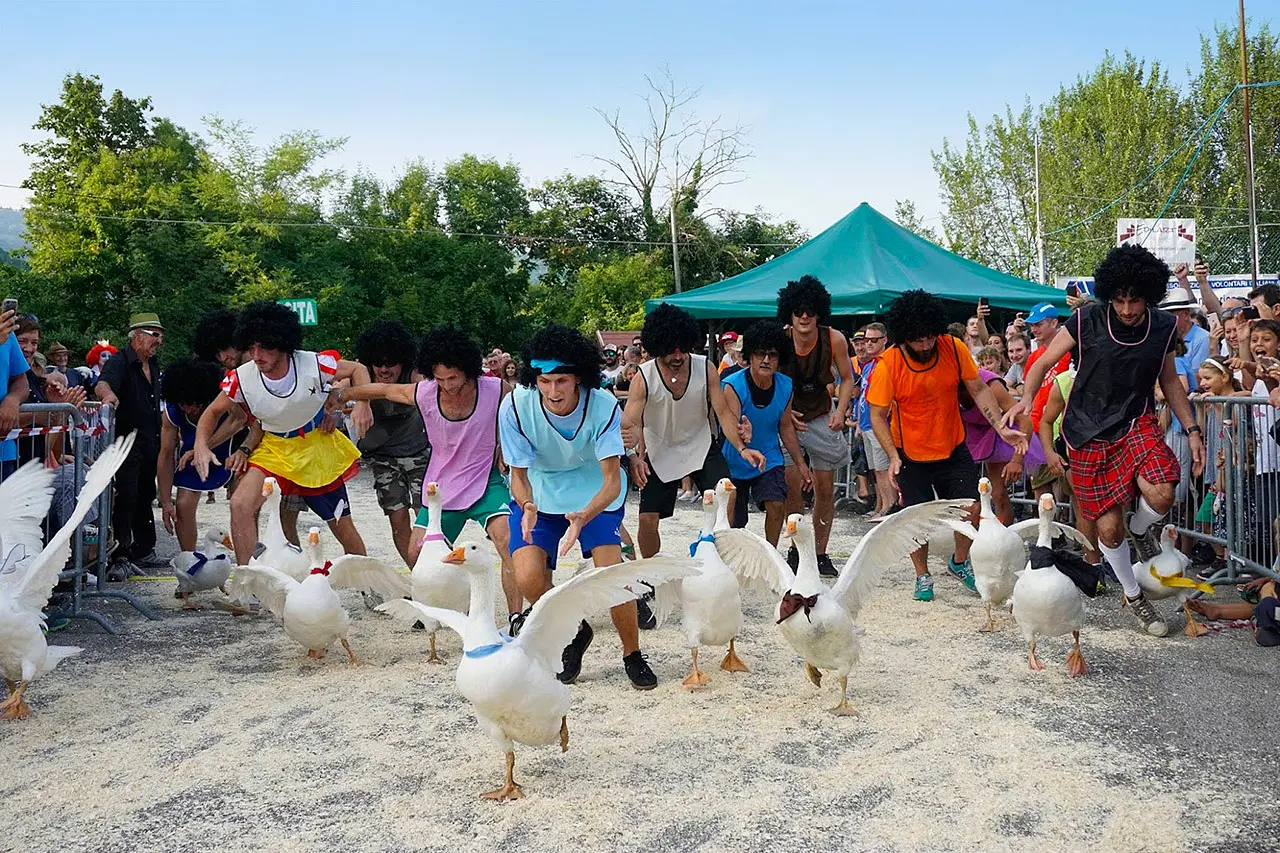 Walk with L'Oco
In Castelvero, geese are led with their heads

Automatically translated page.
What it is and where it is
In the province of Verona, on the territory of the municipality of Vestenanova, there is a town with 16 contrade. These, once a year, come together to celebrate. The occasion is the village festival, which is held in August, but to liven things up a bit, a picturesque choice has been made, which takes up an old tradition. Thus it is that each contrada is decked out in its own colors, with the display of the pennant and scenes of geese in celebration, where the imaginations of the contradaioli are unleashed. Ah, a clarification: the animals are from here, so we speak to them in dialect: they are ochi, not geese!
Why it's special
This event involves all the contrade of Castelvero, allowing all of them to revive and rediscover their contradaiolo spirit, dusting off the traditions of yesteryear in a nice and endearing way. Even the uninhabited ones come back to life during these days. After all, how can you resist parades of masked floats, colorful decorations and the main event: the race with the oco.
Not to be missed
The name, Walk with the Oco, suggests a certain relaxation, a route taken calmly. Perhaps for the geese, because the jockeys, on the other hand, aim for victory, to cross the finish line first. The point is that it is by no means easy: the race takes place along a 700-meter course, and the jockeys (by rule born or resident in Castelvero) must guide their oco without touching it except with their heads to lead it triumphantly to the finish line. Quite a problem, requiring inventiveness and experience.
A bit of history
The event was born in 2004 as part of the village festival, going back to the ancient sense of belonging to the different contrade that make up the village. It involves them all, even those that are not inhabited, which return to populate in August. Today, the Walk with the Oco is an event that welcomes more than 1,000 people.
Trivia
In addition to the title of the winner of the race, several prizes are awarded: for the best float, the best contrada setup, and the first prize for the best costume.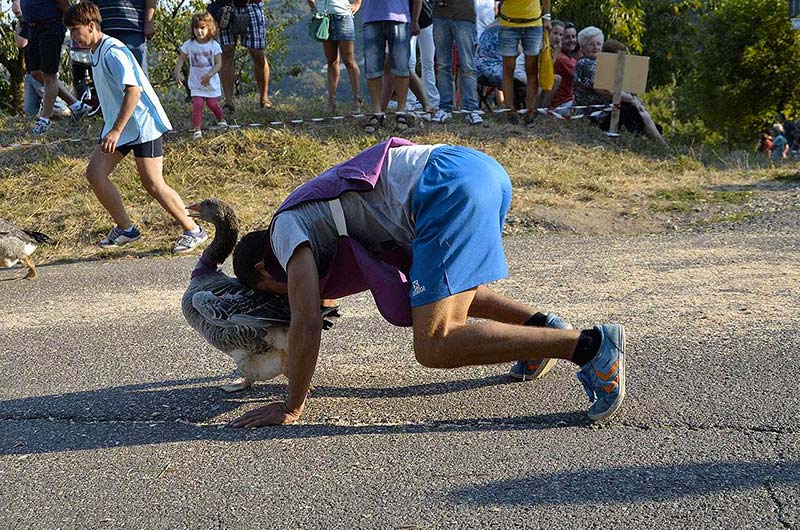 The only touching allowed is with the head. - Ph: Leonardo Zandonà © Source.
To make travel arrangements
The Map thanks: