3246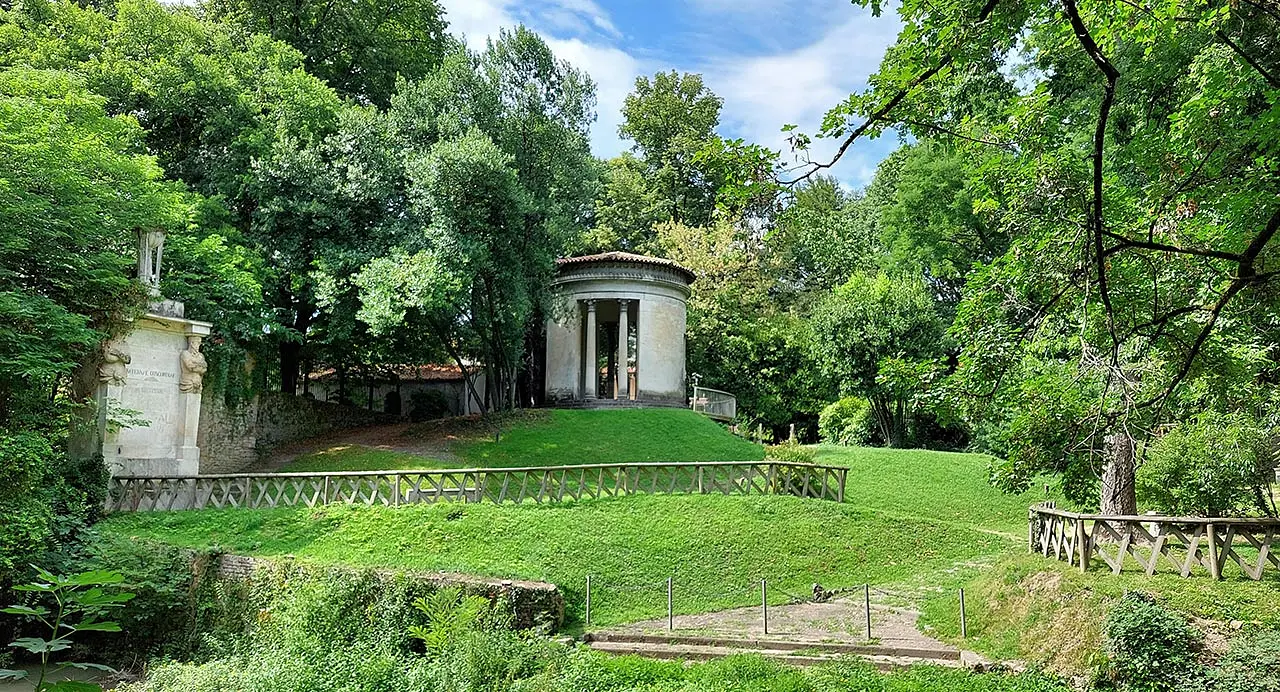 Automatically translated page.
What it is and where it is
For those entering for the first time, it is a real surprise to be in such a green and pure space despite the fact that the hospital buildings are just around the corner. The grounds are shaped into gentle knolls covered with an inviting green lawn, dotted with beautiful trees with cool shade. A small stream divides and enlivens the space, and embellishes it with the small bridge that nimbly spans it. You may have already recognized it: this is all a project of Giuseppe Jappelli who, after spending time in London and Paris, returns to the Veneto, bringing with him all the beauty of the English Garden.
Why it is special
Jappelli did not just tame nature into beautiful forms: he loved to play with the landscape by adding completely unexpected architectural elements. And in fact, if you just enter the park, you cannot fail to notice the small temple hidden among the branches of the trees. Continuing on the driveway you will also encounter a space intended for a horsewoman and the ruins of a palm tree greenhouse. In short, this park is not just a garden, but a jewel suspended in time that has resisted against everything and everyone, almost engulfed by the buildings that surround it, and that still claims its own life, its own identity.
A bit of history
Created for the Treves de Bonfili family, for their 17th-century palace, it was intended above all to impress. Jappelli is joined by sculptors and painters in a place where the city regains its truest identity, with canale Alicorno and Santa Chiara meeting. Jappelli's design succeeds in giving the park a wide scope, despite an unimportant surface area, and uses the domes of the Saint as a backdrop.
Trivia
The structure of the park is said to recall that of a Masonic garden. After all, Jappelli was not new to this; he had already designed some gardens such as the Cittadella-Vigodarzere Valmarana in Saonara and the Villa Trieste in Vaccarino.
To make travel arrangements
Collections
Discover places and related research
The Map thanks:
Collections
Discover places and related research