419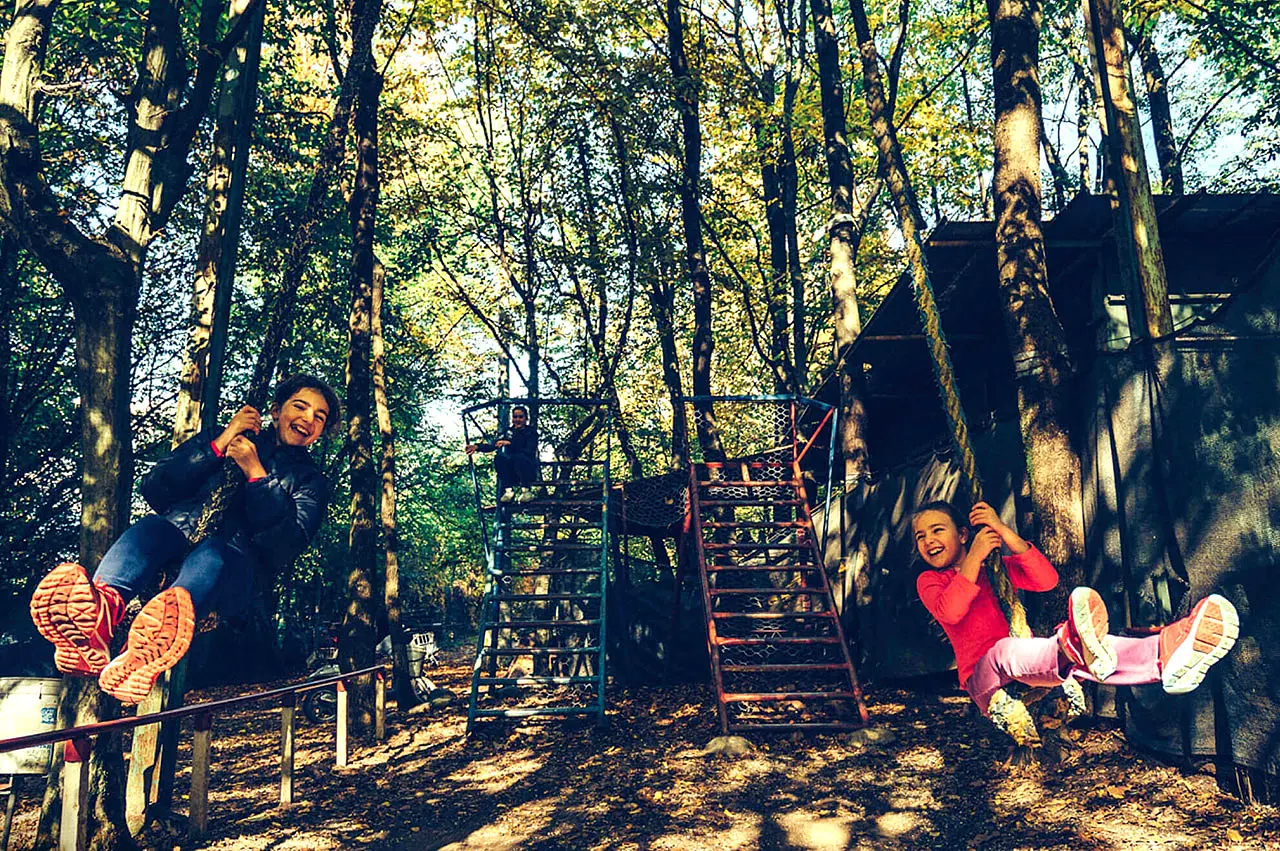 Playground with tavern "To the poplars"
Roller coasters and tagadas--no engine and no noise....


Automatically translated page.
What it is and where it is
Half an hour from Treviso, "Ai pioppi" tavern and playground is a little corner in the middle of the woods where everything is handmade: from the typical dishes of homemade Veneto cuisine to the rides that come to life from the creative hands of Bruno Ferrin and guarantee moments of genuine fun. Today there are more than 40 approved and continually maintained attractions to safely entertain people of all ages.
Why it's special
Inspired by the movements of nature (a falling leaf, a rolling stone, a flying bird...) or ancient tasks (bell ringers), all attractions are designed without the use of electricity. The only motors are gravity and people power because, as Mr. Ferrin wisely states, "to have fun you have to sweat." Thus, a little piece of ecological paradise has been created where one can share carefree moments with friends and family.
Not to be missed
You can't leave without first tasting Poplars' special coffee, flavored with an infusion of almond, vanilla and anise, which contributes to the unique and innovative flavor specific to this wonder.
A bit of history
Bruno Ferrin and his wife Marisa opened the osteria (the "frasca," in the local dialect) on June 15 , 1969, with simple, tasty food and good Montello wine. The first merry-go-round built by Bruno was a swing. Fifty years have passed since then and Bruno is still in business.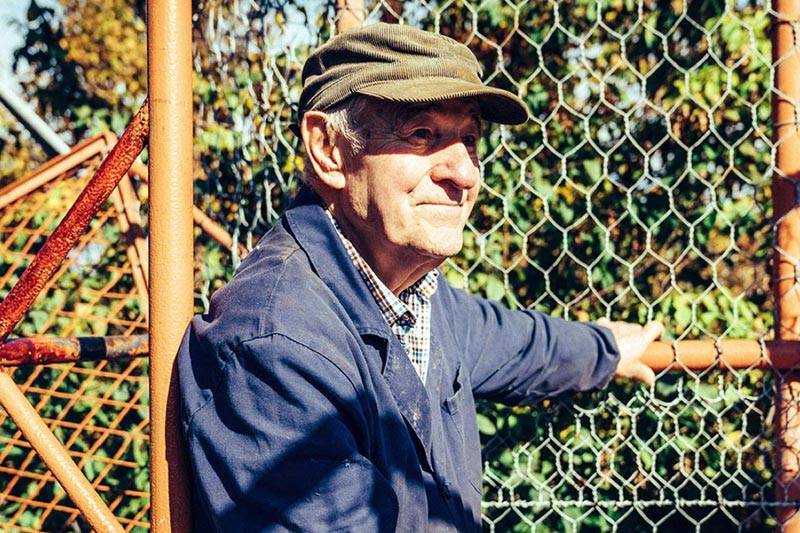 Bruno Ferrin, the author and creator of all the rides
To make travel arrangements
The Map thanks: