3280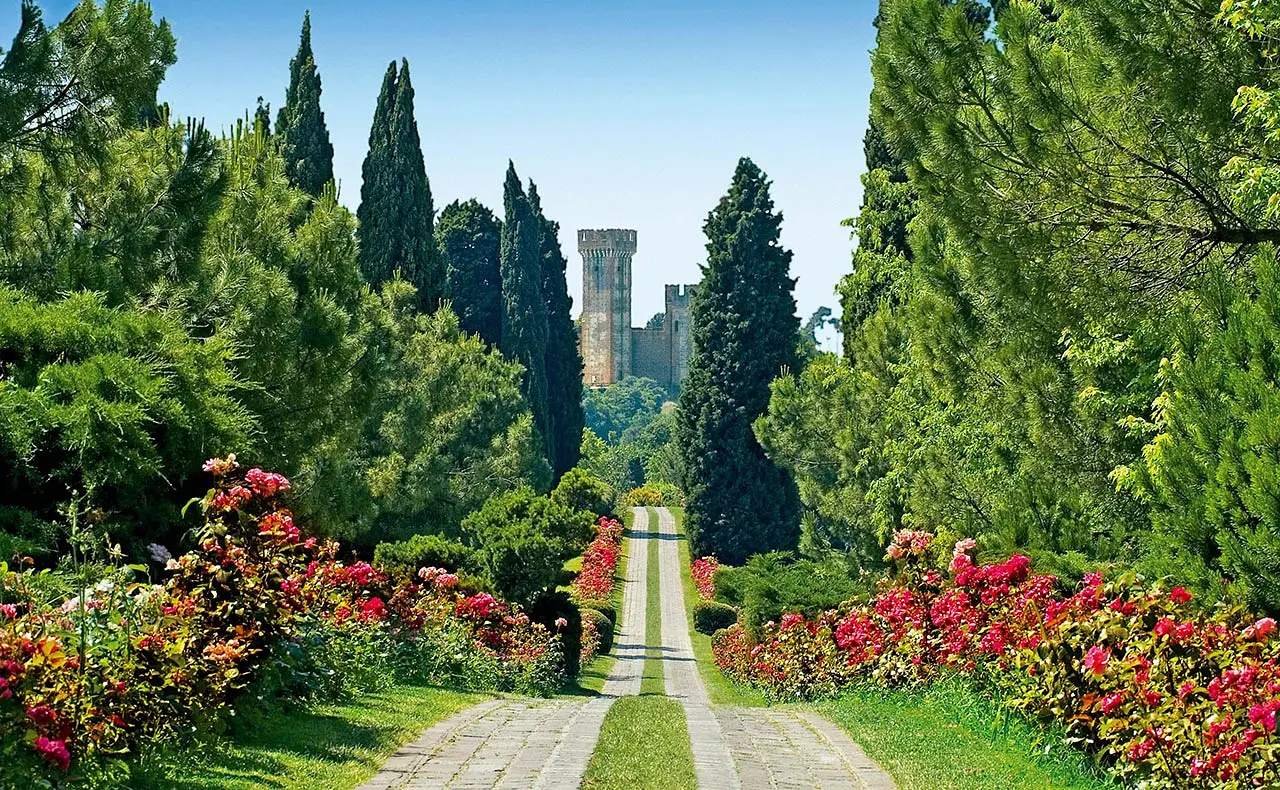 Sigurtà Garden Park
A park, a garden, a spectacle for the senses

Automatically translated page.
What it is and where it is
Sigurtà Garden Park is located in Valeggio sul Mincio, a few kilometers south of the southern shore of Lake Garda. It is a wonderful facility where a love of nature and a desire to make visitors participate have been blended. More than just a park, it is a stage without an audience, because people are made to sit inside the stage itself. The show is exciting: blooms of the most diverse kind blooming from May to October with 30 varieties of dahlias and hundreds of begonias.
Why it's special
Even the best of shows, to be at its best, needs a great setting. And Sigurtà Garden Park is no different. The mesmerizing colors of the flowers are reflected and multiplied by 18 water mirrors. These even make themselves home to hundreds of rustic and tropical water lilies in summer to add further magic to the whole. Added to this are architectural and landscape elements such as the Castelletto, a neo-Gothic style temple dating back to 1792, and the glimpses of the wide tree-lined avenues that bring in new views every moment.
Not to be missed
Every season, every month, has an outstanding protagonist, and we are not just talking about the different blooms that follow one another in a continuous stirring of colors and scents. Fall, in fact, brings a new étoile to the forefront: tree canopies are tinged with the warm colors of autumn. Fall foliage becomes a riot of red, orange, amber, and ochre in the Japanese maples, liquidambar, ginkgo biloba, and black and white hornbeams, and even in the majestic Great Oak, more than 4 centuries old.
A bit of history
The origins of the park date back to 1407, when the patrician Gerolamo Nicolò Contarini bought the entire property, which at the time had a purely agricultural function. It was in fact a "brolo cinto de mura." However, another space also existed within it: a small and geometric garden, adjacent to the main house, dedicated to the idleness of the nobles, a small seed that gave way to the creation of the park we see today, mainly thanks to Dr. Giuseppe Carlo Sigurtà, who oversaw the projects with love and commitment also pursued by his descendants.
Trivia
The park also guards a special space: the Labyrinth, a pathway among 1,500 yew plants that form green corridors, winding through an area of no less than 2,500 square meters.
To make travel arrangements
Collections
Discover places and related research
The Map thanks:
Collections
Discover places and related research