192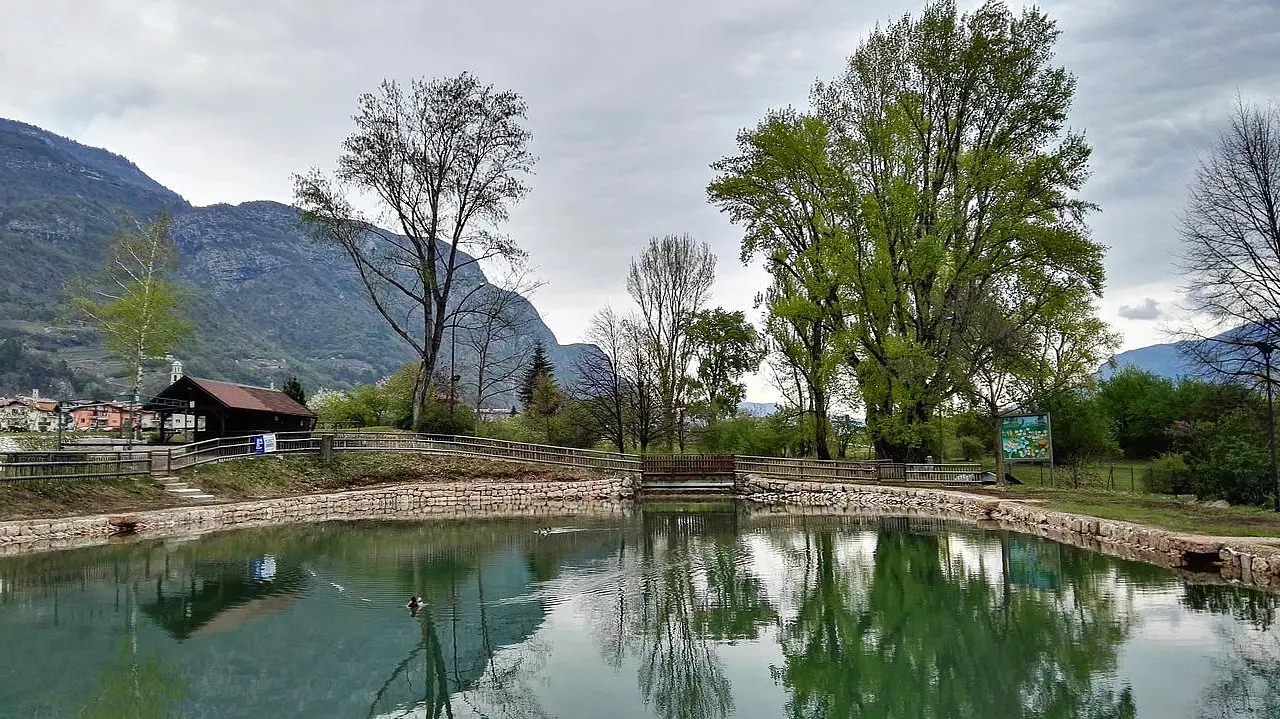 Albere Park in Aldeno
The creek flows slowly among the old trees, and mallards swim on the mirror of its ponds


Automatically translated page.
What it is and where it is
In the southern part of the town of Aldeno, in the autonomous province of Trento, a long tree-lined avenue (which, not surprisingly, is called Via delle Albere) leads to a large green park, Parco delle Albere. That avenue runs alongside a stream, the Arione, whose waters give rise to two small lakes, separated by a small wooden bridge.
Why it is special
It is special because of the enchanting beauty of the two small lakes on the west side of the Arione stream, in which the ancient trees and high mountains surrounding the basin are reflected. In winter, a thin layer of ice is created along the banks of the ponds, and the snow on the meadow makes the scenery magical and evocative; in summer, you can refresh yourself with the water of the Arione River, which flows sinuously through the trees and is colored by the golden reflections of the sun.
Not to be missed
If you are a thinker or a lover of reading and peace, if you want to enjoy a moment of relaxing solitude, you can come here on a dreary day and sit on a bench and contemplate the beauty around you, listening to the birds in the trees on one side and the slowly flowing water on the other. If, on the other hand, you like to be with friends, come on a beautiful summer day: you can alternate between relaxing moments and group games, or, why not, a nice swim in the creek. And if you love fishing, you could join the Aldeno Amateur Sport Fishing Association and come here and fish up to 5 trout per round, also enjoying the refreshment point between the two ponds reserved for members.
Trivia
The ponds in the Parco delle Albere are rich in biodiversity: in addition to rainbow trout, there are also brown trout and carp, recently introduced, and unfailing are the turtles that sometimes swim at the surface of the water heedless of the fishermen.
To make travel arrangements
Collections
Discover places and related research
The Map thanks:
Collections
Discover places and related research