1543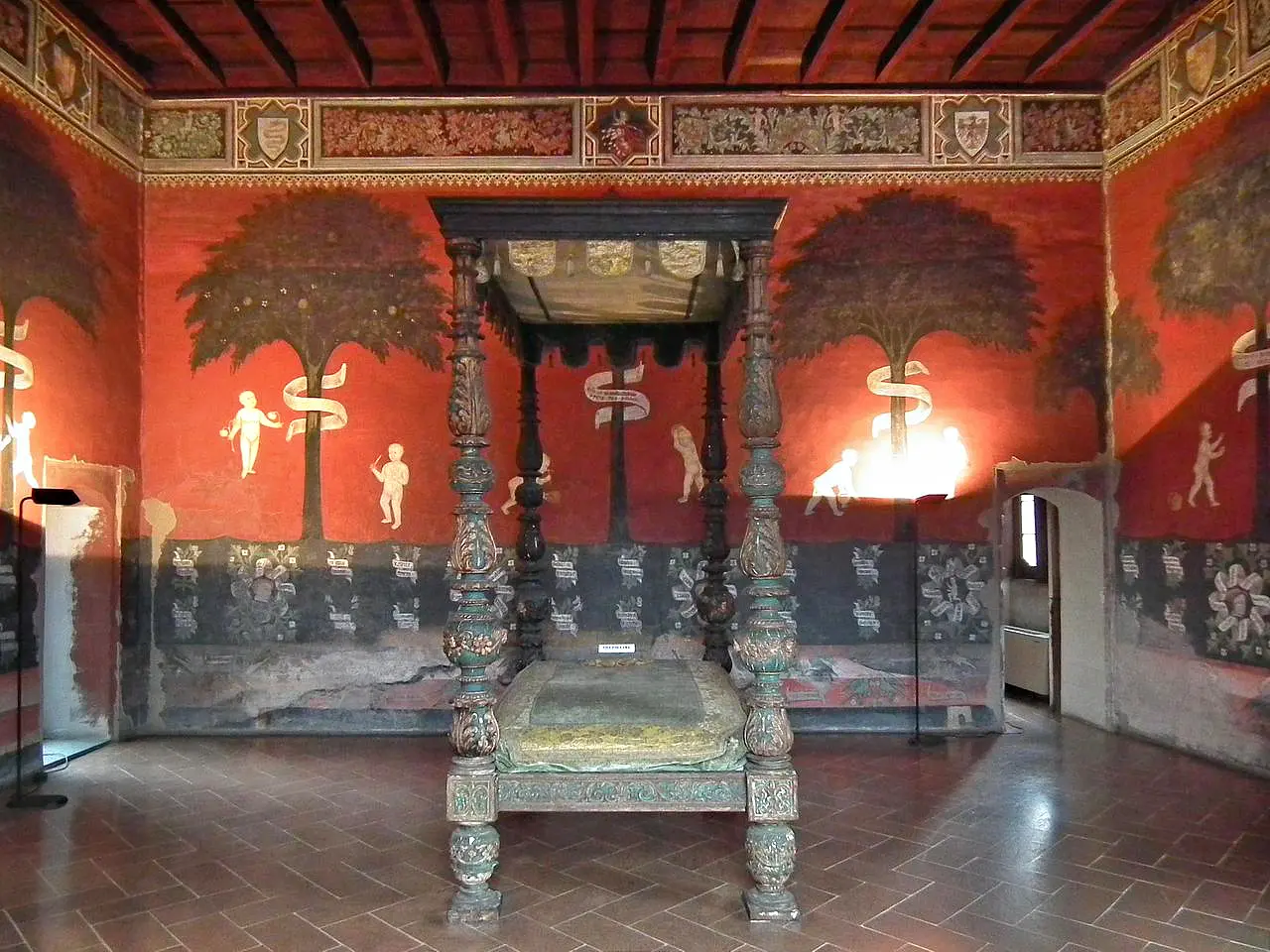 Branda Castiglioni Palace
The Cardinal, the antipope and a gem of Italian humanism



Automatically translated page.
What it is and where it is
Palazzo Branda Castiglioni stands in Castiglione Olona, a 15th-century village in the Varese area located between Lake Maggiore and Lake Como. The palace was the private residence of Branda Castiglioni, a cardinal and humanist in the first half of the 15th century. Now Museo Civico, it is located in the center of the village and is composed of two different structures, the original 14th-century one, embellished by Castiglioni, and the one built in the following century. Inside are preserved several Renaissance frescoes and a picture gallery containing portraits of the cardinal's household.
Why it is special
The palace, as well as the rest of the project the cardinal wanted for the village of Castiglione Olona, represents one of the most important events related to Italian humanistic culture. Castiglioni's dynastic and theological ambitions were intertwined with the drive for cultural patronage and urbanization of the early 15th century, as well as a new openness of the Gothic tradition to Europe, evident in the varied provenance of the artifacts decorating the ecclesiastical and private rooms.
Not to be missed
On the ground floor of Palazzo Branda Castiglioni is the Chapel of St. Martin, rediscovered only in 1982 after centuries of oblivion. The frescoes that adorn the space are attributed to the Tuscan master Lorenzo di Pietro, known as Il Vecchietta. The wall above the apse depicts a Crucifixion, while the one opposite houses a Church Triumphant. The other two sides bear theories of Saints and a Massacre of the Innocents, while the cross vault features figures of the Evangelists.
A bit of history
In the year 1411 Branda Castiglioni was appointed cardinal by Antipope John XIII and became count of the Hungarian city of Veszprém, which is seen depicted in the Cardinal's Study in a fresco attributed to Masolino da Panicale. After numerous trips of a missionary and diplomatic nature, thanks to which he got to know the artists whose patrons he later became, the cardinal settled in Castiglione Olona in March 1425, when he consecrated the parish church, now known as La Collegiata. From then on Castiglioni worked to rebuild the village, making it a jewel of Italian humanism.
Trivia
In 2018, thanks to the collaboration of the Municipality of Castiglione Olona and the Fondazione Comunitaria del Varesotto, the restoration of the 15th-century Fireplace Room was initiated, allowing the museum itinerary to be extended for the benefit of visitors. Today the entrance portal and the 15th-century sandstone fireplace are presented in all their splendor and complete the palace's itinerary of beauty.
To make travel arrangements
The Map thanks: