2423

Ossana, the village of a thousand cribs
The village where the cribs are more than the inhabitants
Automatically translated page.
What it is and where it is
The beauty of mountain villages is very special: simple, humble and intimate in character. When you visit them you feel welcomed into a family. This very characteristic is expressed to the fullest during the Christmas season in Ossana. Instead of focusing on the typical markets, they decided to celebrate by setting up numerous nativity scenes in the alleys of the village and the castle ruins.
Why it's special
The inhabitants themselves set them up, each according to their own taste and style. Over the years, the number of installations has grown to outnumber the inhabitants themselves: if the population of Ossana is around 800 people, the nativity scenes number as many as a thousand! It seems like a collective embrace that no lover of the holiday season will miss.
Not to be missed
So much abundance could be disorienting. Plus, in addition to the nativity scenes, there is no shortage of stalls, nor events dedicated to the little ones such as Santa's little house. To help visitors not miss a single nativity scene, the solution found is as simple as it is effective: an elegant red thread that leads visitors from nativity to nativity, through the streets and houses of the village.
Trivia
In 2019, the Ossana nativity festival reached its 20th edition. In 2020, however, the pandemic makes a stop necessary. Indeed, a change, proving that beyond the parties, lights and markets, Ossana's Christmas remains true and deep. Once again, there will be nativity scenes: in fact, the mayor has asked families to make their own homemade nativity scenes outside their homes. These will be more intimate works, but they will convey a warmth that is out of the ordinary, we are sure, and even if you can't go to visit, I hope for some photos, I am really curious!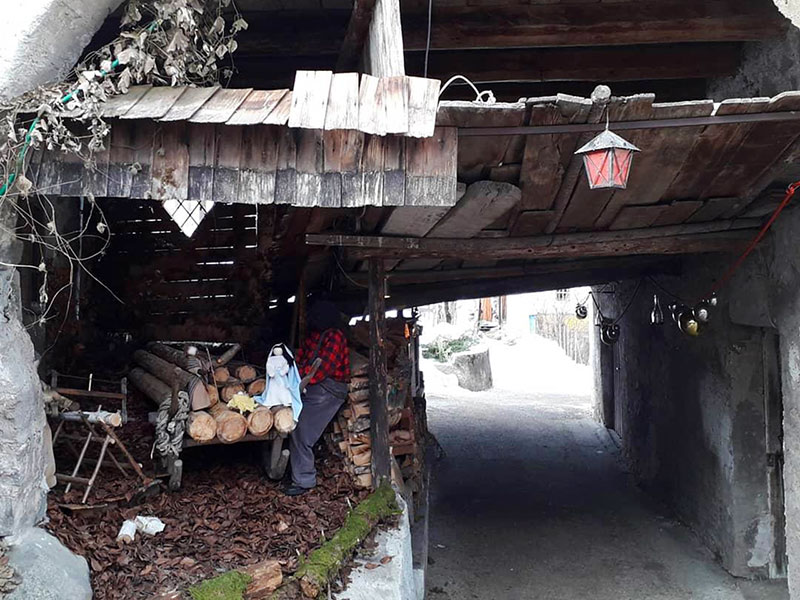 The woodcutter's crib
To make travel arrangements
Collections
Discover places and related research
The Map thanks:
Collections
Discover places and related research