1583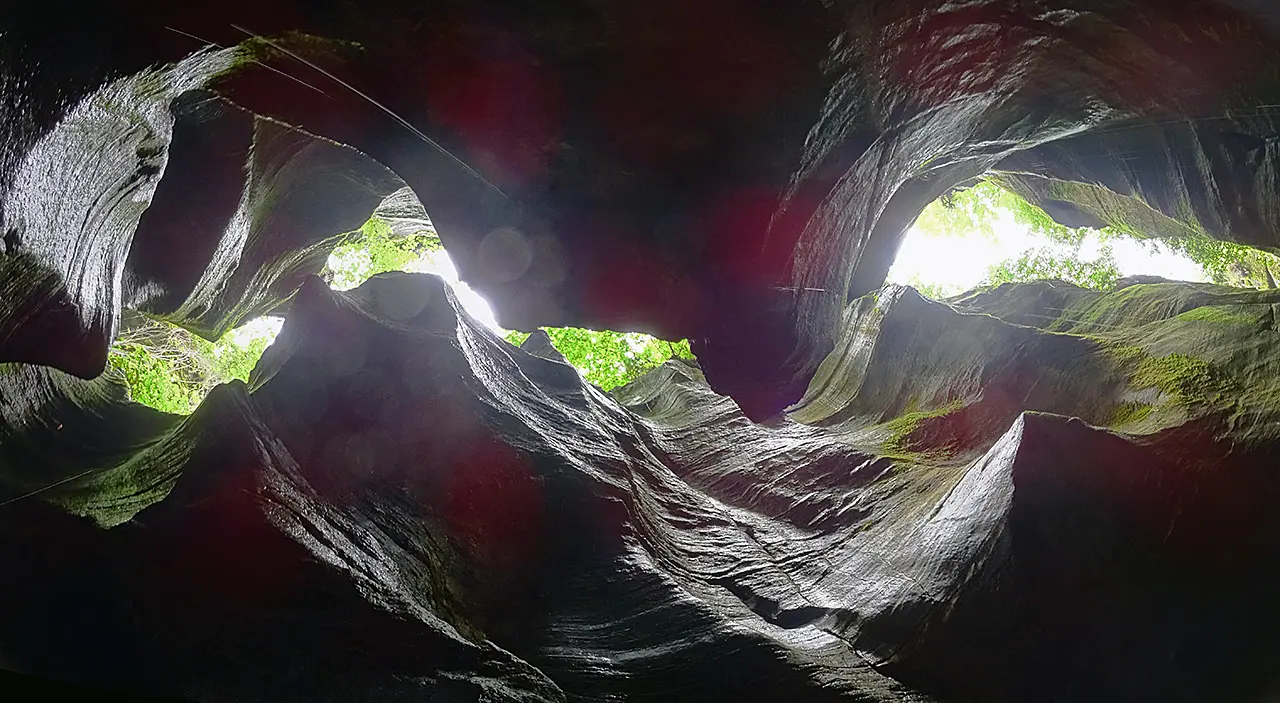 Uriezzo Gorge
Water and time, enviable stonemasons



Automatically translated page.
What it is and where it is
If you think that the Grand Canyon exists only in Arizona you are wrong! There is one in Piedmont, too, in the Antigorio Valley in the province of Verbania. Ancient streams that have now disappeared have left to imperishable memory of their strength and patience a series of gorges carved out of granite. Here, where the Toce Glacier once reigned, the Uriezzo Gorges welcome you into their abysses !
Why it is special
In this place you go back thousands of years to the time of the glaciers. The gorges that can be visited are diverse and all fascinating. The Northeast G orge, very narrow in some places, is about 100 meters long and 10 meters deep; the West Gorge, less characteristic than the other two, is suitable for the more experienced and is located at the side of the mule track that climbs from Uriezzo to the state road between Baceno and Premia. The most exciting and spectacular is definitely the South Gorge, which is about 200 meters long and 20 to 30 meters deep. The most beautiful part? The precourse is in complete safety, you are free to walk through it and be amazed!
Don't miss
After the South Gorge you can continue and arrive at Maiesso, where you will find thebridge of the same name. Cross it, but don't hurry: look out and enjoy the spectacle of the Marmitte dei Giganti: sometimes swirling, sometimes calmer water that still carves the rocks, smoothes and shapes them like a careful sculptor creating grooves, ravines and niches.
A bit of history
The site dates back to the last glaciation. The Antigorio and Formazza Valleys were home to the Toce Glacier. The narrow valleys, winding tunnels and gorges that can be seen today were formed once the glaciers disappeared, and were carved by the many streams and waterfalls that the glaciers themselves fed. When the ice disappeared and the streams dried up, the canyon appeared majestic, and today we can walk quietly among rocks carved out over millennia.
Curiosity
Perhaps it is not wrong to say that water is the real protagonist of this territory. In the gorges and potholes we have seen it wild and free. We can do more, however, and also get to know it in its role as man's helper: not far away is the Crego Hydroelectric Power Plant, the work of architect Piero Portaluppi. The structure today belongs to Enel, but it was built between 1917 and 1926 for Edison, whose owner was the Milanese Ettore Conti, Portaluppi's father-in-law, by the way.
To make travel arrangements
Collections
Discover places and related research
The Map thanks:
Collections
Discover places and related research