1849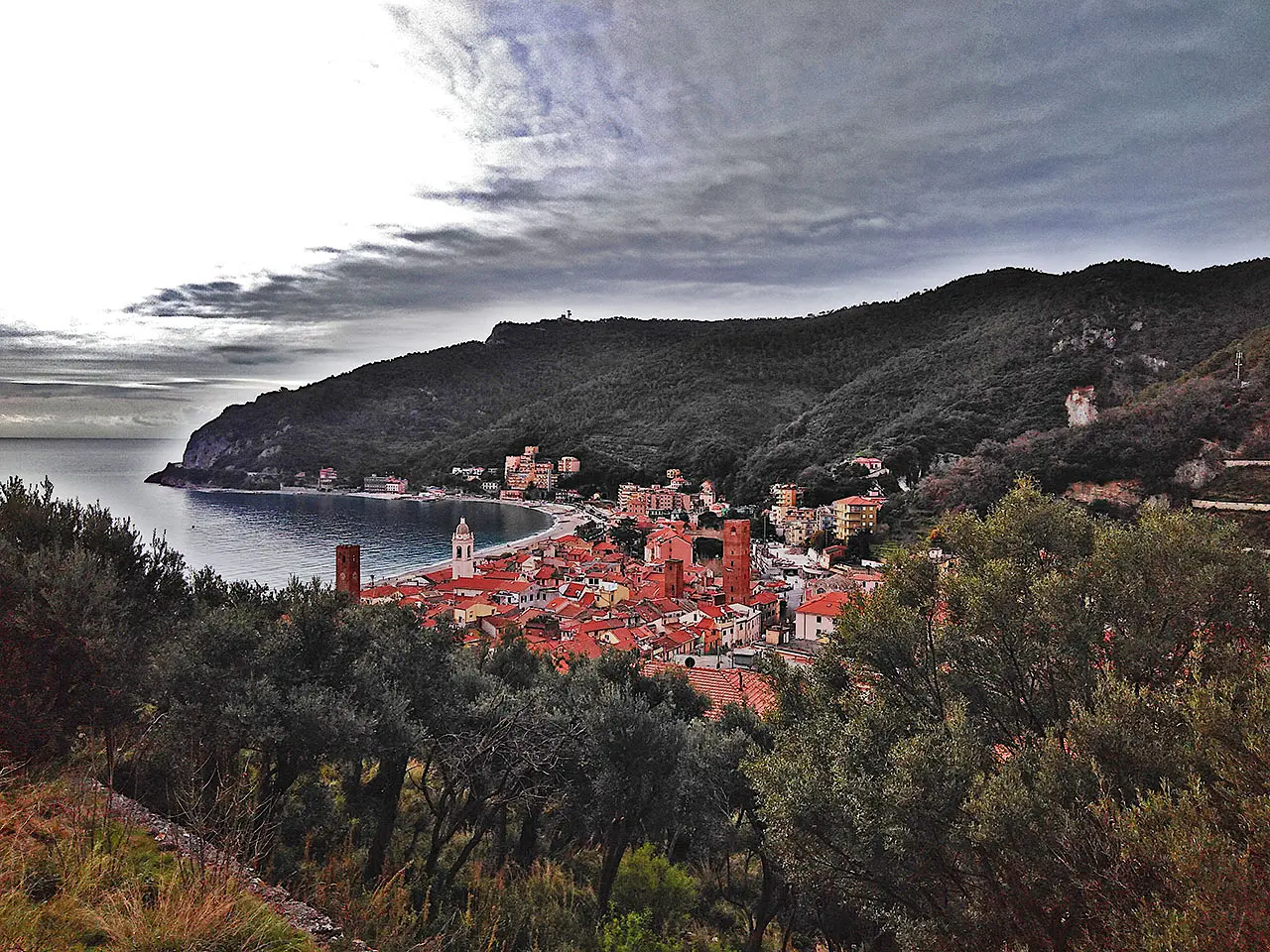 Noli, turreted medieval town and ancient maritime republic
The queen of the seas you don't expect

Automatically translated page.
What it is and where it is
Arriving from the west it appears to us in all its splendor, with its tall towers in the center. If you look closely, the historic center still follows the direction given by the outer walls of the castle of Monte Ursino, which slide down the valley like a stone snake among the trees of the hill, to the gate that cuts the entrance road near Torre Papone. All enclosed by an extraordinary natural inlet, overlooking the Nola Gulf with a beautiful sea and the island of Bergeggi bathed in blue.
Why it is special
In addition to being one of the best-preserved examples of encastellation in all of western Liguria, Noli is also known as the village of towers. In ancient times there must have been at least 72 of them; today there are four that we can still admire: the tallest (38 meters) is the Torre del Canto, followed by the Torre del Comune, the Peluffo's severed tower and the untouched Torre Papone.
Not to be missed
The Castle of Monte Ursino, better known as the "Castle of Noli," is the centerpiece of the village. In addition to being an architectural marvel that evokes the town's glorious history - we still breathe its essence admiring it from the waterfront - it is also a precious jewel in terms of landscape. From here, a vast breathtaking view of the entire Nola Gulf.
A bit of history
One of Italy's most beautiful medieval seaside villages, nestled between Cape Bishopric and Cape Noli, reveals glorious, yet forgotten, history. We discover that it was one of the Italian Maritime Republics, or rather, ancient capital of the "Fifth Maritime Republic" -as Noli proudly likes to call itself-from 1192 to 1797.
Curiosity
Even the Supreme Poet Dante Alighieri on his way to France in 1306 was fascinated by the arches, the narrow cobblestone alleys, the remains of palazzotti and tower-houses, and the scents of the thriving Maritime Republic, embraced by green hills and facing a sea that is still crystal clear. A small medieval square adjacent to the "Loggia della Repubblica Nolese" is dedicated to Dante.
To make travel arrangements
Collections
Discover places and related research
The Map thanks:
Collections
Discover places and related research