194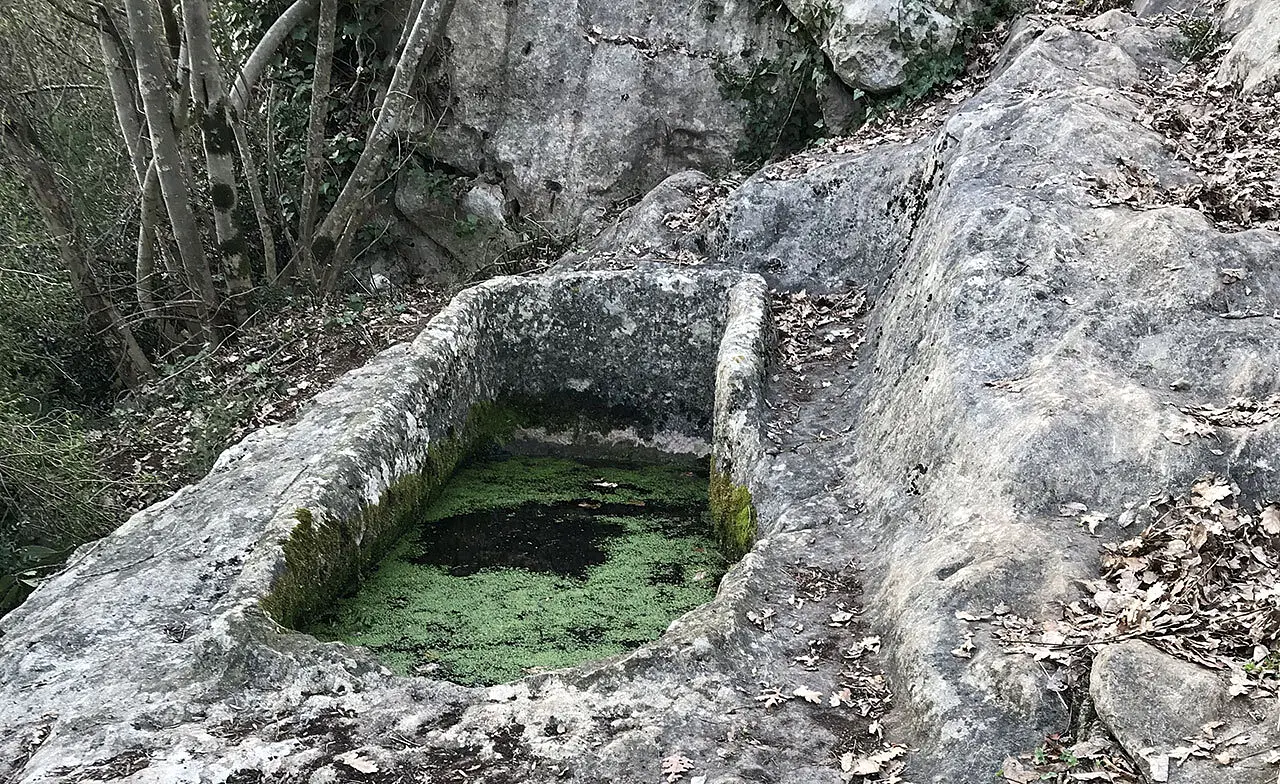 Necropolis of Barbarano
Ancient memories lost in the woods


Automatically translated page.
What it is and where it is
To enjoy some greenery and clean air, we took a path from Barbarano up Mount Cengia in the Berici Hills. At a certain point, among the rocks, amidst the vegetation, we spot 6 pits, between 170 and 180 cm long, about 70 cm wide. They look like water catchment basins, but their shape is too regular. So what are they? We get closer. Each pit has a raised edge, as if something was stuck there in the past. A lid perhaps? It still doesn't fit. Inside, the bottom is flat, even, except for a step at one end. Well, a step -- the heights are not such that you need one to go up or down -- it's almost reminiscent of a pillow. A cushion... A lid... Do you want to see that... We ended up in an ancient necropolis!
Why it is special
We set out on a simple nature walk and found ourselves here, confronting a history so old that it has been forgotten, but still has the strength to claim its existence. We can almost feel the respect with which the ancients approached this place. When we leave, we leave without answers, it is true, but full of emotion. In the end, it is for the best: the answers are forgotten, the suggestions enter our souls.
A bit of history
For the ancient peoples who inhabited the Veneto long before the arrival of the Romans, clearings were a sacred place to bury the dead: here they would find peace. The graves of the Barbarano Necropolis were plundered long before their discovery in recent times, so we have nothing to help us understand who the people who rested there so long ago were, nor can we guess what communities they belonged to. Studies on the morphology of the pits place them between the 4th and 6th centuries. It is suspected that there are 2 more graves hidden among the vegetation, since in a 1965 paper a scholar spoke of 8 burials.
Curiosities
In the nearby areas of Lumignano and Alonte, similar pits have been found, also used as sepulchres, evidence of the widespread presence of human settlements in the area well before the Roman settlements.
To make travel arrangements
Collections
Discover places and related research
The Map thanks:
Collections
Discover places and related research