314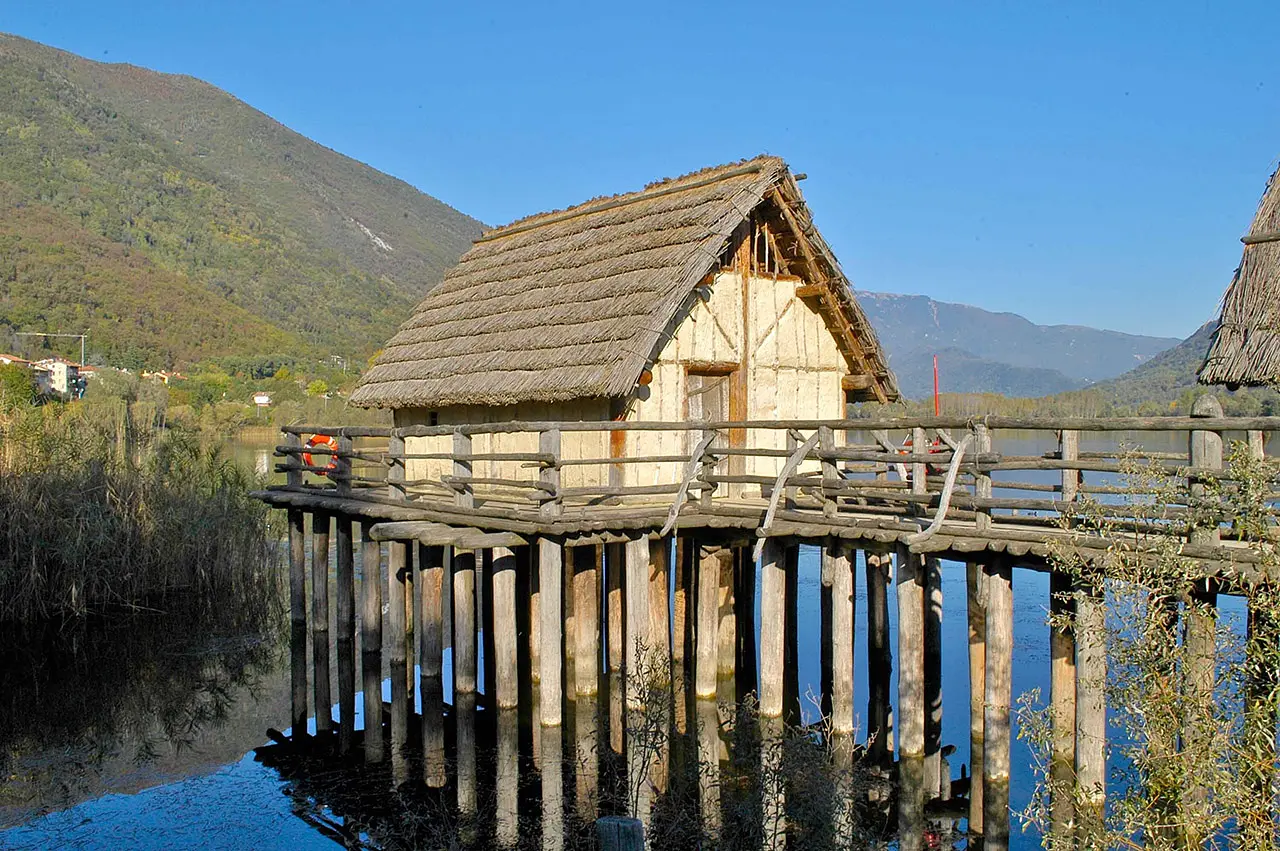 Nature and prehistory at the lakes of Revine
Four picturesque hamlets and a village emerging from the mists of time



Automatically translated page.
What it is and where it is
The head of Valmareno has two small lakes of glacial origin, whose waters contribute to the Soligo River. Upstream is Santa Maria Lake, 1050 meters long and 200 meters wide, and downstream is San Giorgio or Lago Lake, 1200 meters long and 500 meters wide; both, between 10 and 14 meters deep. All around, a marshy area, partially reclaimed by the opening of the Tajada Canal in 1430, which flows into the Soligo, and by other later interventions for agricultural purposes.
Why it is special
The lakes of Revine have been shown to have been frequented by man since time immemorial: the water offered protection, elevating huts on stilts, and also guaranteed an abundance of food, fish and game. The certain presence of a pile-dwelling village datable between the Neolithic and the Bronze Age, from the end of the 4th to the beginning of the 2nd millennium B.C., therefore suggested the establishment of an educational archaeological park in the Livelet locality.
Not to be missed
The Livelet archaeological park includes three huts on stilts and several areas designated for so-called experimental archaeology: trying to understand, from sowing with rudimentary plows to making an arrow. At the center of attention, understandably, are the huts, reconstructed at full scale based on scientific findings. And, considering the beauty of the place, there are not a few who, at the end of the visit, declare themselves available for a prehistoric vacation, so to speak.
A bit of history
The genesis of the lakes harks back to the last glaciation, that is, the period of great cold that culminated between 24,000 and 10,000 years ago: it is in fact the offshoot of a glacier that carved out the valley, while deposited materials and subsequent landslides barred it, forming the lake. The use of the singular is correct because the splitting of the bodies of water dates back to the Middle Ages. It is caused by the process of natural silting that affects this kind of lake, which is destined to evolve to marsh and then to bog.
Trivia
The municipality is composed of four hamlets, all of ancient physiognomy: Revine, on the prealpine slope, and Lago, the only settlement at the bottom of the valley, along the Vallata road; Santa Maria, today's municipal seat; and Sottocroda, a rural hamlet of intact atmosphere. What is really surprising, in Revine Lago, between July and August, there is the Lago Film Fest, an international independent film festival, which has a tree frog for a logo, with events scattered throughout the area.
To make travel arrangements
Collections
Discover places and related research
The Map thanks:
Collections
Discover places and related research