762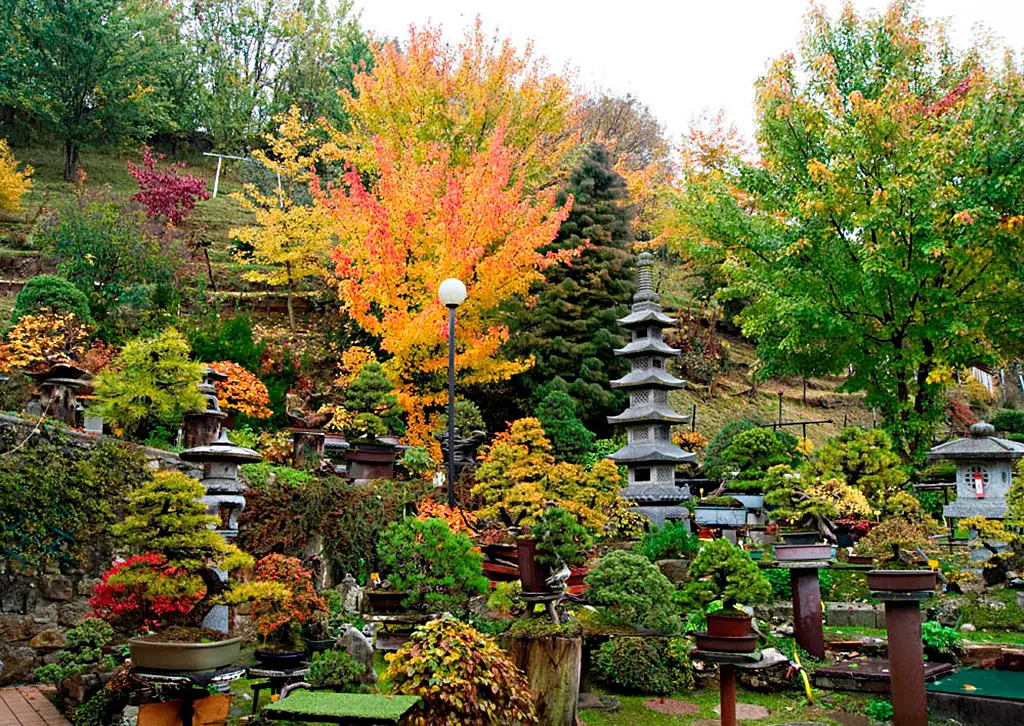 Serenity Bonsai Garden Museum - Sei Wa Bonsai En
The temple of Italian Bonsai history


Automatically translated page.
What it is and where it is
Turning a corner, opening a door. These are simple, habitual gestures, yet sometimes capable of surprising us and leaving us breathless. It's all about finding the right corner or door. Today you are lucky, I am going to reveal one to you. In Tarzo, near the church, in front of the pharmacy, there is Armando and Haina's house that transports us to a fairy-tale corner of Japan.
Why it is special
Leaning against the hill, this garden is inspired by the Japanese ones Armando visited during his travels. It holds many species, mostly local, each meticulously tended according to its specific needs. This, over time, has led to enormous technical expertise and Bonsai trees that are true works of art. The garden opens to experts and laymen alike, welcoming everyone into a culture of which we know only suggestions, but which here embraces us with its placid power.
Not to be missed
The mastery that Armando and Haina have achieved has expertly guided the growth of bonsai trees, resulting in some specimens so beautiful and distinctive that they have been invited to participate in competitions in Japan, even gaining awards and recognition! So don't forget to pay a visit to the wisteria sinensis bonsai, the majestic wisteria awarded at the World Bonsai Friendship Federation, and pay your respects to the oldie in the family: the Beech Patriarch. World champion in Japan in 1986, it turned 240 years old round in 2015. A true spectacle.
A bit of history
The history of the garden is that of its creator, and telling it in brief is not possible. If you are curious, you can read it on its website or have it told to you in person! In the meantime, know that Armando, a native of Tarzo, escaped the disaster of Longarone, and lived for a long time in Belluno, treasured the nature that surrounded him and that he loved. Without knowing of the existence of bonsai trees, he chased the dream of creating miniature trees with his own strength. His encounter with Japanese culture, participation in seminars and conferences, and relentless study and practice made him a forerunner in Italy, a visionary, and a world-renowned expert.
Trivia
Do you know how many flowers the wisteria can get to produce in a single bloom? In the best years up to 253 flowering clusters have been counted ! A real beauty. Don't worry, though: it is wise and knows how to give itself a well-deserved rest when it needs it, even skipping a few blooms.
To make travel arrangements
Collections
Discover places and related research
The Map thanks:
Collections
Discover places and related research