2463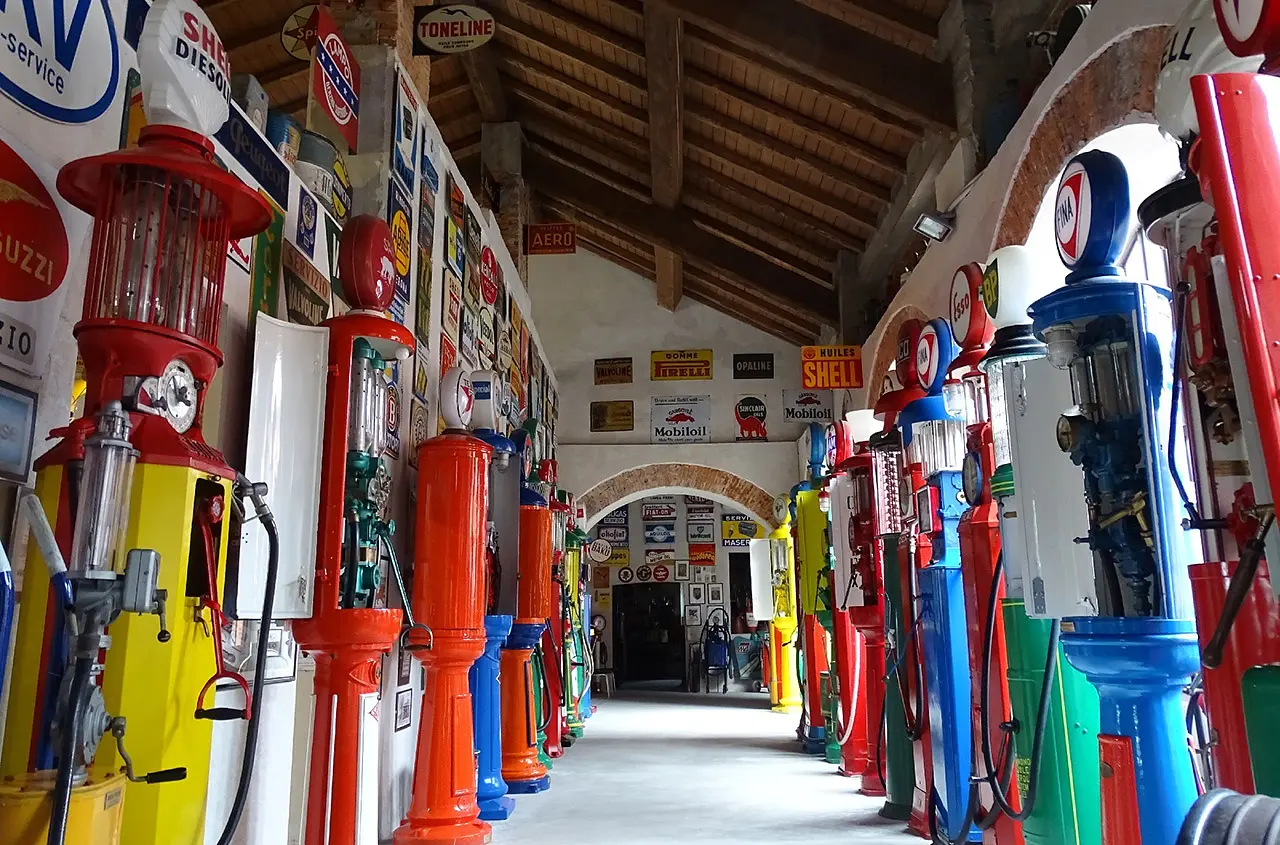 Fisogni Gas Station Museum
A kaleidoscope of colors, memories and emotions for a record-breaking collection!


Automatically translated page.
What it is and where it is
What links an Art Nouveau mansion and a gas station? Any ideas? A unique museum, of course! The centuries-old park and elegant lines of Villa Castiglioni Fisogni can in no way prepare you for the exuberant cheerfulness of the Fisogni Gas Station Museum, an unexpected collection whose riot of original colors and shapes amazes visitors.
Why it's special
The environment around us is capable in affecting our mood, this is an established fact. When we wander among the wonders of this kaleidoscopic collection, we cannot help but feel as charged, alive and curious as children. All of us, none excluded. Sure, because for the older ones, many of the objects collected here will awaken childhood memories, while the younger ones will feel catapulted onto the set of some incredible sitcom. Besides, shall we mention the fact that we are literally walking inside a Guinness World Record? Because, let's not forget, this is the largest collection of gas pumps in the world!
Not to be missed
The collection includes more than just gas pumps. If you think about it, even nowadays there is a whole world revolving around the sale of fuel. So here the collection is enriched with themed toys, billboards, gadgets, photographs and tools proper to gas stations. It's a real leap back in time, made all the more fascinating by the squeaky hues and catchy messages of the marketing that shaped these objects.
A bit of history
The museum was started in 1966 by Guido Fisogni, an entrepreneur who built gas stations. Demolishing old equipment, he saved and restored one piece per type, creating a unique collection that has been on display since 2015 at Villa Castiglioni in Tradate.
Curiosities
The museum preserves many curious objects, such as the dispensers of the British Royal House and Mussolini, a lighter dispenser, and a gasoline pump with 170 keys.
To make travel arrangements
Collections
Discover places and related research
The Map thanks:
Collections
Discover places and related research