4941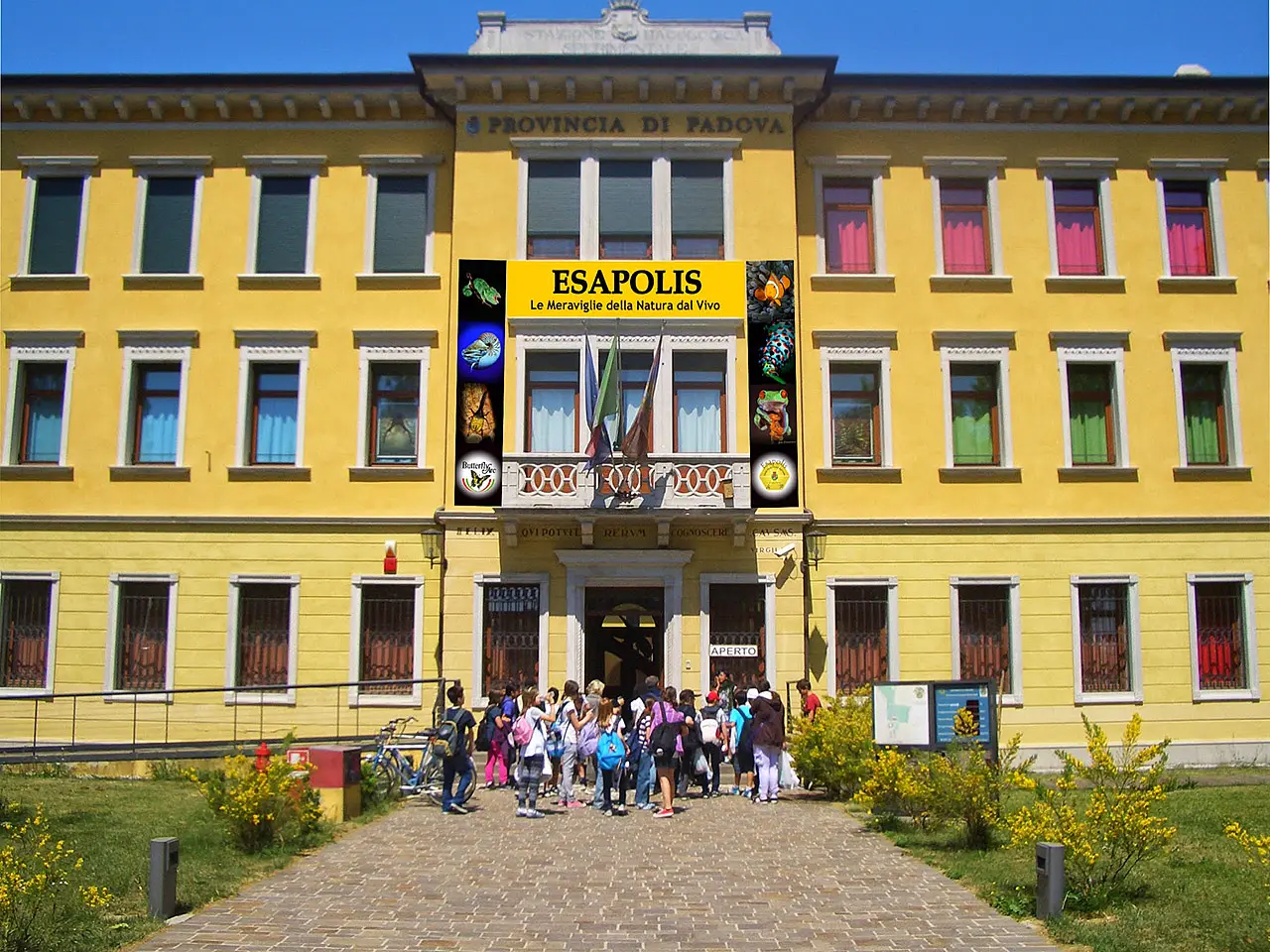 Esapolis Museum
Italy's first, large insectarium


Automatically translated page.
What it is and where it is
Those who see Esapolis for the first time know that they are about to enter a museum; what they don't know is that this particular museum is particularly... "lively." This is precisely why the impact with the myriad of insects that are displayed in the various rooms, is very strong. Esapolis, in fact, is an insectarium, the first in Italy, and the largest (it covers an area of 2,500 square meters), the result of a collaboration between the Province of Padua and Butterfly Arc's MicroMegaMondo.
Why it is special
At Esapolis you can discover the world of insects in the round: you can observe the animals, some of them very rare, that live here, but also the tools used by humans to interact with them. Indeed, there is a large collection of tools used in beekeeping, and an even more important one of tools used in silkworm breeding and the later stages of processing the precious yarn. But we must not forget the scientists, entomologists and naturalists who so passionately study this world.
A bit of history
The presence of the conspicuous silk collection, which includes, among other things, more than a hundred breeds of silkworms and tools for their breeding and cocoon processing, stems from the building's past as it was (and still is) home to the most important bacological station in Italy, with more than a hundred years of activity behind it. What better place, then, to celebrate and raise awareness of the fascinating world of small animals?
To make travel arrangements
Collections
Discover places and related research
The Map thanks:
Collections
Discover places and related research