3425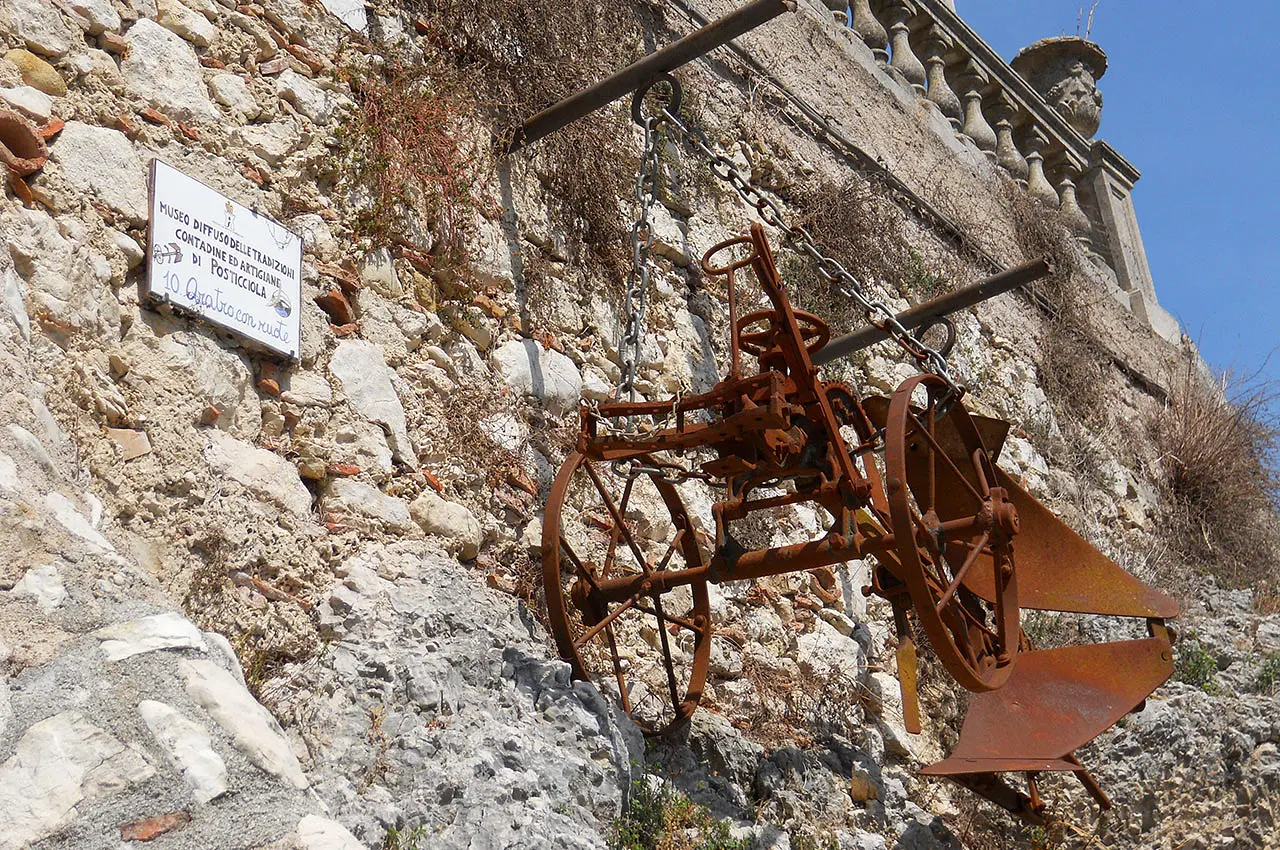 Widespread museum of peasant and craft traditions
Posticciola recounts the life of yesteryear

Automatically translated page.
What it is and where it is
The museum is located within the village of Posticciola, adjacent to the dam of the same name that forms Lake Turano, along the delightful alleys filled with the colors of flowers and special designs, paintings and art installations that make the historic center unique. From Posticciola, the Turano River below continues its slow flow toward Rocca Sinibalda and Rieti, before flowing into the Velino River and contributing to the world-famous Marmore Falls.
Why it's special
The visit is a continuous discovery of the tools and customs of what was once the ancient farming civilization. Fourteen "stations" offer an interesting tour of situations now lost in time, ranging from "awakening" to "hearth", from "work in the fields" to "plows", passing through "kitchen", "cellar", "carpentry" and much more. The itinerary ends with a small museum dedicated to rural activities, located at the end of the village, from where you can admire a beautiful view.
Not to be missed
Two historic-landscape routes, to the "Fonte murata" watering hole and the 11th-century "Romanesque Bridge," allow you to immerse yourself in the history and culture of this small village.
A bit of history
The widespread museum was born from the desire of the inhabitants to retrace their tradition through the tools of work and daily life displayed throughout the year in the alleys of the village and can be visited free of charge even in the evening.
Trivia
Do you know what the harrow is and what it is used for? Alongside more well-known tools, there are some almost unknown ones. The harrow is one of these: an ancient agricultural implement, originally animal-drawn, used for agricultural work, particularly harrowing, hence the name.
To make travel arrangements
Collections
Discover places and related research
The Map thanks:
Collections
Discover places and related research