1970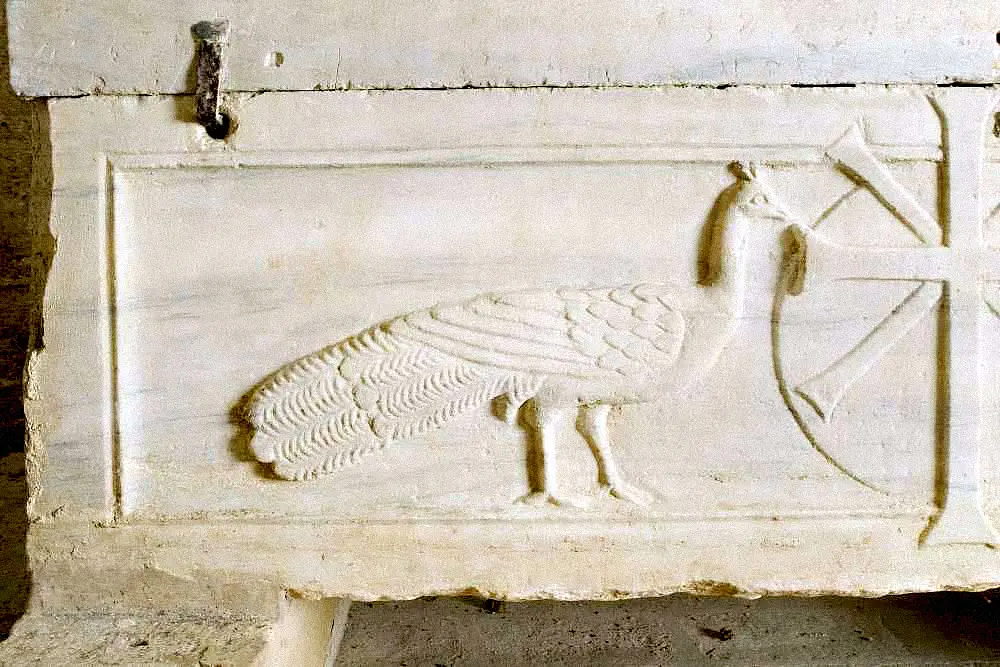 National Monument Abbey of St. Gervasius of Bulgaria
A jewel of Byzantine art where you wouldn't expect it



Automatically translated page.
What it is and where it is
You catch a glimpse of it as you drive up the state road that connects the Adriatic with the Apennines, close to that route once a Roman itinerary, as you transit at the foot of the Mondolfo fortress. Unmistakable for its basilica-like architecture with three naves, marked by red brick, early Christian and early medieval remains, Roman and Byzantine artifacts lead you down into the mysterious environment that is the crypt, which holds a precious jewel.
Why it is special
Entering the crypt, you are catapulted to the first decade of the 6th century, the era to which the largest Ravenna sarcophagus dates, which you admire at the center of the sacred space in the half-light. Carved in stone, the elegant peacocks testify to the millennia-old faith in the Risen One of the Valcesano with their timeless beauty. In the municipal picture gallery, the abbey's baptismal font - an almedieval sculpture - makes a fine display in the Town Hall Square.
Not to be missed
The annual feast at St. Gervasius Abbey is celebrated on Saturday in albis, that is, the Saturday after Easter. It commemorates when the Bishop of Senigallia, on whom the abbey is canonically dependent, has since the Middle Ages gone there to reaffirm his jurisdiction over the church.
A bit of history
Who is Saint Gervasius whose body would rest in the precious Ravenna sarcophagus? Local tradition has it that he was a country gargoyle, devoted to prayer and work in the fields who lived in the Mondolfese countryside in unspecified times. He heard the bells of heaven ringing, gushed forth water with strong healing properties to cure mange - scabies - and his life was consumed in the odor of sanctity at an unspecified time.
Trivia
It was a particularly dark night, with no moonlight and marked by the clouds that swiftly streaked across the Mondolfo sky. Sneakily ill-intentioned people were sneaking into the heart of the abbey: they wanted to break into the sarcophagus where they hoped to find who knows what treasures. They had begun to shatter the lid when a very violent thunderstorm, with flashy thunderbolts and roaring thunder hit the abbey, where the rogues were violating the eternal repose of St. Gervasius. Terrified they fled, in that glimpse of the 1600s, the swindlers who had so dared.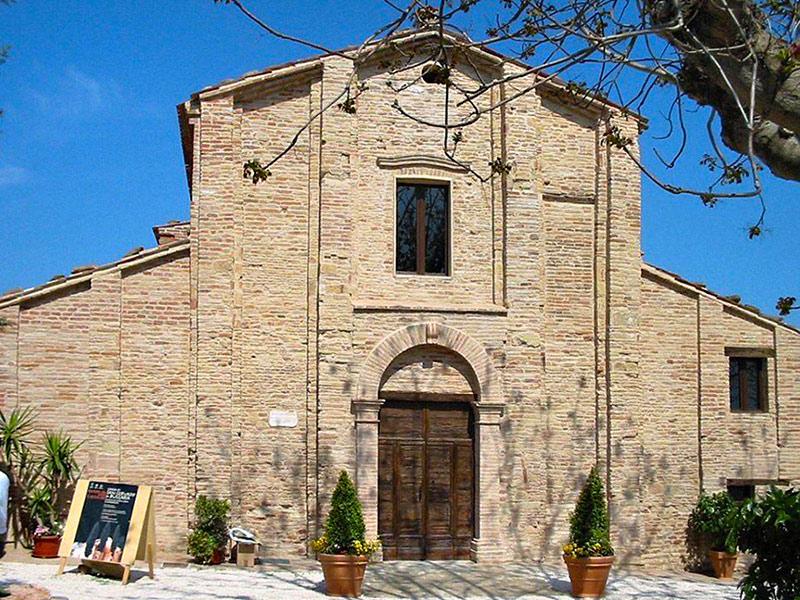 An elegant and composed facade for Bulgaria's St. Gervasius Abbey - Ph: Alberto Simoncini (CC BY-SA 4.0)
To make travel arrangements
Collections
Discover places and related research
The Map thanks:
Collections
Discover places and related research