1763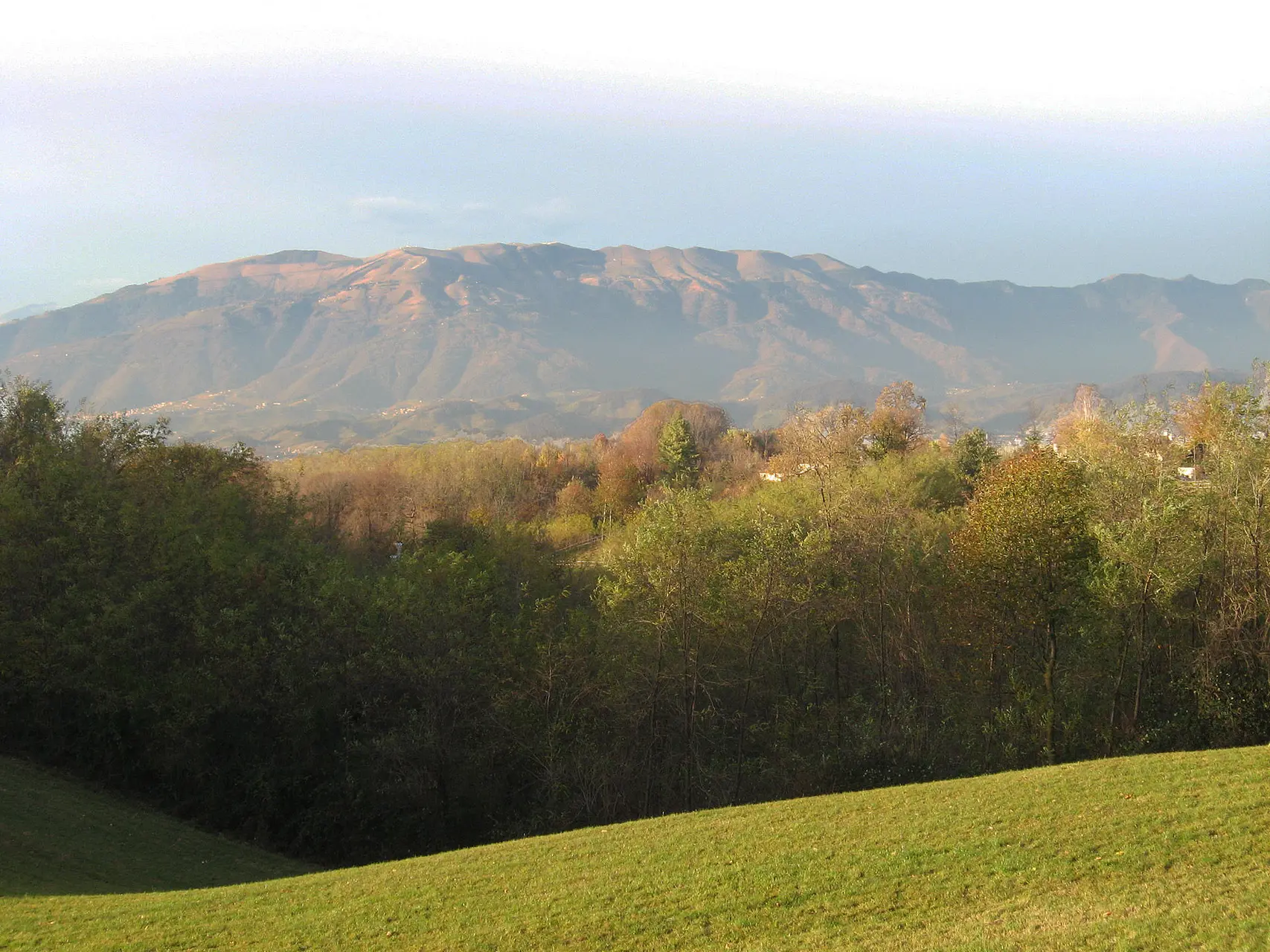 Montello
The strange hill of Treviso: an overview



Automatically translated page.
What it is and where it is
Montello is the Montello! Geologically it is not a hill and it is not a mountain because it reaches a maximum of 371 meters. Let's say it is a singular relief of red earth, located north of Treviso, bounded to the north by the course of the Piave River. Montello is covered with trees, meadows, and woods and is furrowed by "sockets, " dirt or asphalt roads that rise along one side and descend on the opposite side. The sockets run perpendicular to the "Dorsale, " the provincial road that crosses the hill from east to west (15 km).
Why it's special
"Shall we go for a ride on Montello?" is an all-season phrase for those living in and around Treviso. People go there in spring to finally see nature bloom again; in summer, in the evening, to enjoy some coolness while eating in one of the dozens of trattorias hidden among the "sockets"; in autumn and winter, to go mushroom or chestnut picking and to walk in the open air. Much loved by those who do sports: on Montello one goes on foot (running or trekking), by bicycle (very popular ridge), on horseback (there are many riding centers).
A bit of history
During World War I Montello was at the center of fierce fighting on the Piave front. Today the remains of the fallen of the Great War are collected at the Military Memorial in Nervesa della Battaglia and the British Cemetery in Giavera del Montello. A monument in Nervesa commemorates aviation ace Francesco Baracca.
Curiosities
The black prancing horse, Francesco Baracca's flying emblem, was personally given to Enzo Ferrari by the pilot's mother and became the trademark of Ferrari automobiles.
To make travel arrangements
Collections
Discover places and related research
The Map thanks:
Collections
Discover places and related research