1815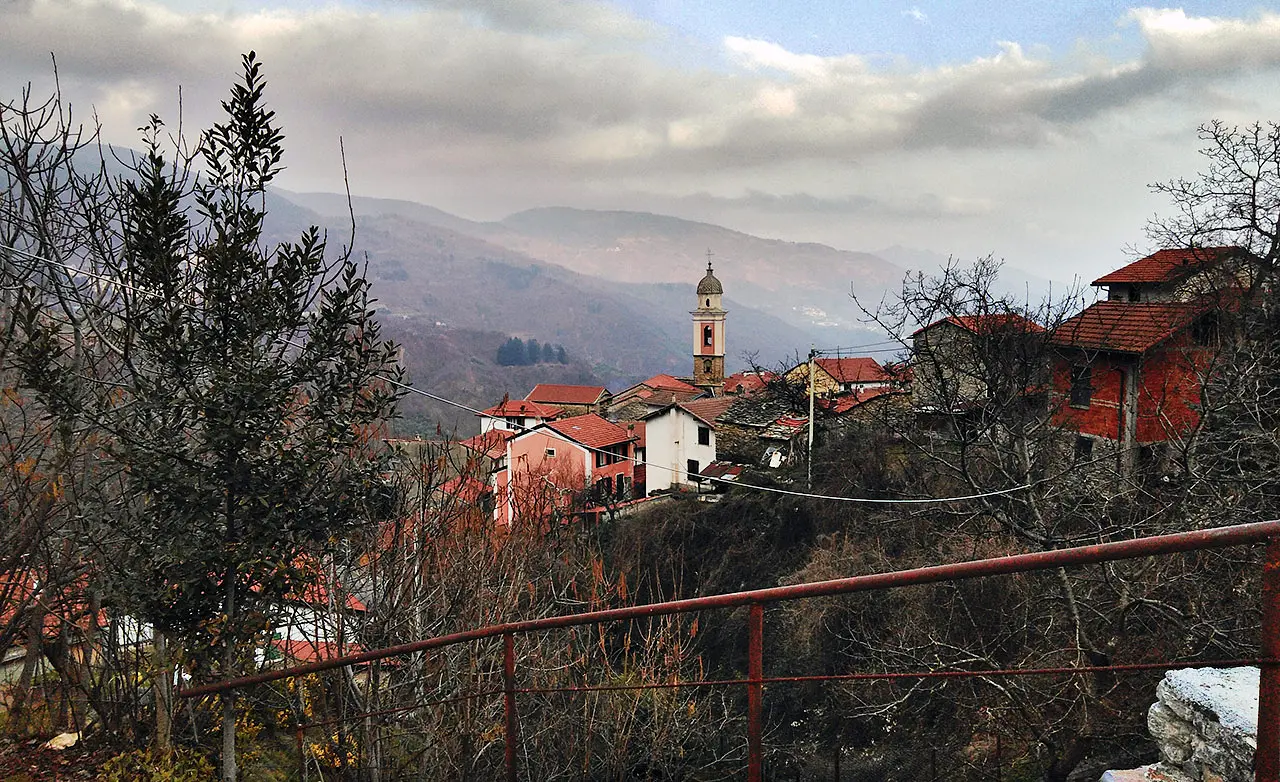 Montegrosso Pian Latte, agriculture, pastoralism and hospitality
A small rural world in the heart of the Arroscia Valley


Automatically translated page.
What it is and where it is
At about 1,400 meters above sea level, the Teglia Pass is a pass in the Ligurian Alps with extraordinary views, connecting the Argentina Valley with the Arroscia Valley, where we are headed. Beyond the pass, we find ourselves lost along the mountain road between Rezzo and Pieve di Teco in the company of a cheerful pasture of cows. We continue toward Mendatica, but encounter a landslide that obstructs the entrance to the village. The neighboring mountain village we want to visit is Montegrosso Pian Latte.
Why it is special
From the very entrance to the village, marked by a small votive chapel, we sense its fundamental agro-silvo-pastoral dimension. We are surrounded by mountains and cultivated terraces, and as we walk through the village streets we meet several farmers on giant tractors crossing, not without some difficulty, the narrow lanes between stone buildings. As a testimony to the devotion to the care of the forest, at the foot of Mount Monega stands the small but rich Chestnut Museum.
Not to be missed
On the evening of Christmas Eve, after the Solemn Mass celebrated in the Church of St. Blaise, the magnificent Adoration Procession of the Shepherds takes place. The faithful, accompanied by the parish choir in traditional dress and some animals, go in procession through the streets of the village among various settings of the life-size Nativity scene to the place of the Nativity, where the Baby Jesus will be laid to rest.
A bit of history
Alongside livestock farming and pastoralism, the mountain village of Montegrosso Pian Latte has developed another activity that was fundamental in ancient times for survival in the harsh winters of the hinterland: chestnut harvesting and preservation. In the museum dedicated to the chestnut, in the churchyard square, the "chestnut beating machine," dating back to the 1940s, can be seen in a niche.
Trivia
On the first weekend of October, Montegrosso Pian Latte celebrates one of the most important autumn food fairs in western Liguria, the Chestnut Festival, with a special focus on children who, through interesting educational trails, rediscover the tradition of this charming mountain village.
To make travel arrangements
Collections
Discover places and related research
The Map thanks:
Collections
Discover places and related research