198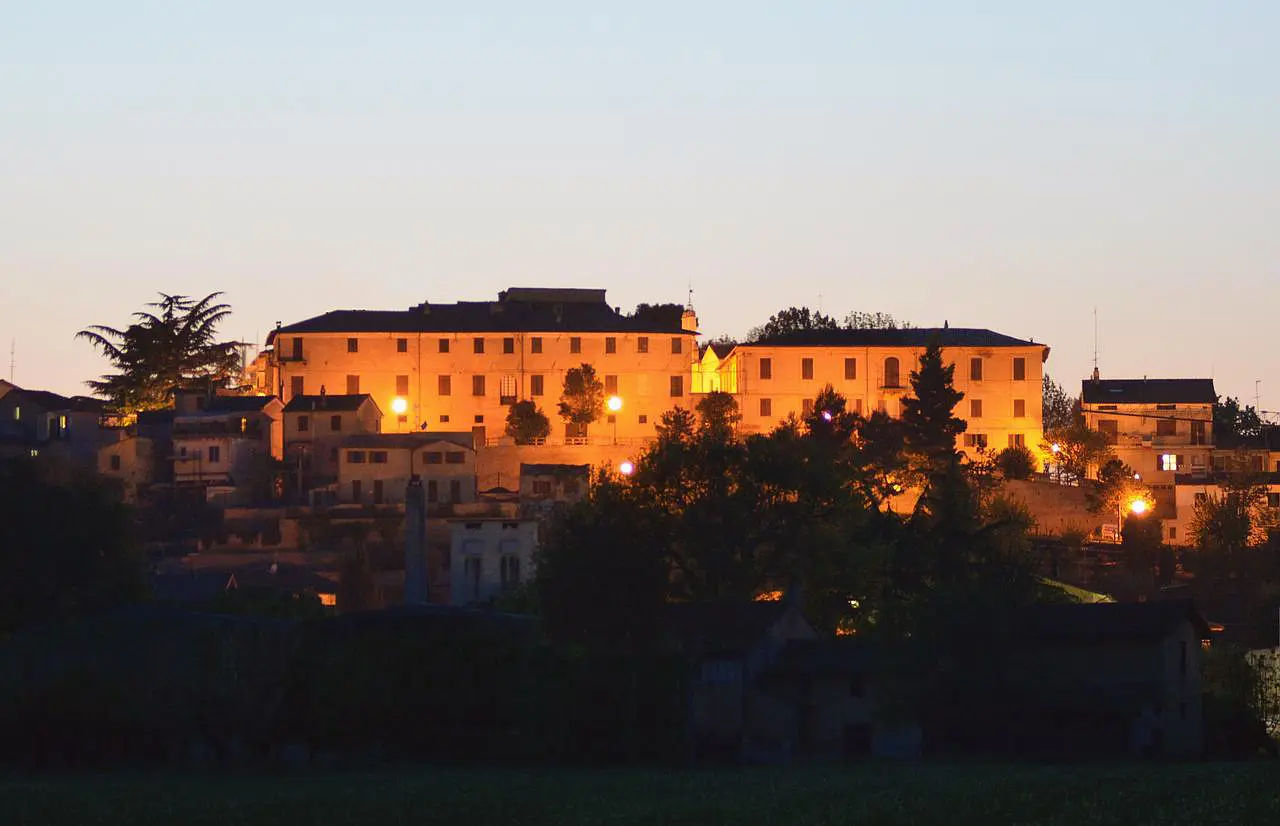 Automatically translated page.
What it is and where it is
Less famous than otherinland towns in theMarche region, Monte Porzio is a village that gives satisfaction. Like when, in waiting rooms, you beguile your time by reading a book that you then become engrossed in and wouldn't put it down again, in defiance of the line and those who pass you by! Perched on a gentle rise in the lower Cesano valley, Monte Porzio has its own story to tell.
Why it is special
It's really worth getting out of the usual city destinations to immerse yourself in the fragrant colors of the countryside: these are the thoughts that begin to surface as soon as you leave the provincial road to climb the hill where the village lies. Once at the top, you pass an ancient arch and enter the heart of Monte Porzio. The urban layout echoes the Renaissance model of the ideal city. The simplicity of the well-ordered exposed brick dwellings gives way to prestigious buildings, such as Palazzo Montevecchio, Palazzo Terni, Palazzo Ginevri-Chiocci and Palazzo Flaiani-Palestini.
Not to be missed
A visit to Castelvecchio is a must! A hamlet of Monte Porzio, the town holds an authentic jewel. It is Barberini Castle, the oldest nucleus of the town. The imposing structure, dating back to the 12th century, originally played the role of a defensive stronghold complete with moat, corner towers, corbels and battlements, and circular fire mouths.
A bit of history
Thanks to some archaeological findings, it is possible to state that the circumscribed area around Monte Porzio was inhabited as early as theStone Age. However, until the fifteenth century there was no well-defined settlement nucleus since the population was dispersed throughout the area. The history of Monte Porzio, therefore, has its origins in Renaissance times and was characterized by its close connection to the Gabrielli family of the counts of Montevecchio.
Trivia
Every year, during the first weekend of July, the medieval village of Castelvecchio hosts the event known as La Salsiccia n'ti Canton, a tasty opportunity to taste the delicious Castelvecchio sausage.
To make travel arrangements
Collections
Discover places and related research
The Map thanks:
Collections
Discover places and related research