2412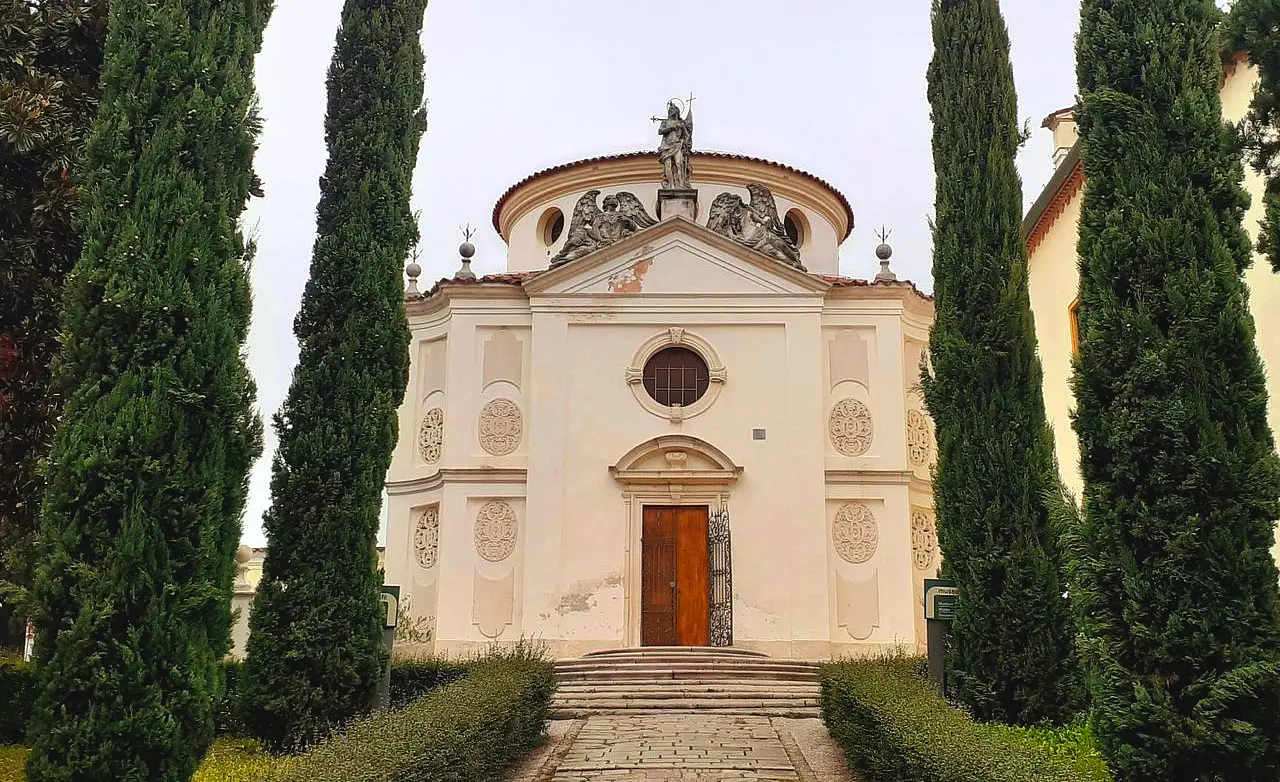 Monastery of St. Daniel
Millennial spirituality in the Euganean Hills


Automatically translated page.
Where is
Veneto
Sentiero n. 13 del Monte San Daniele, Unnamed Road, 35031, 35031 Abano Terme PD, Italia (18m s.l.m.)
Directions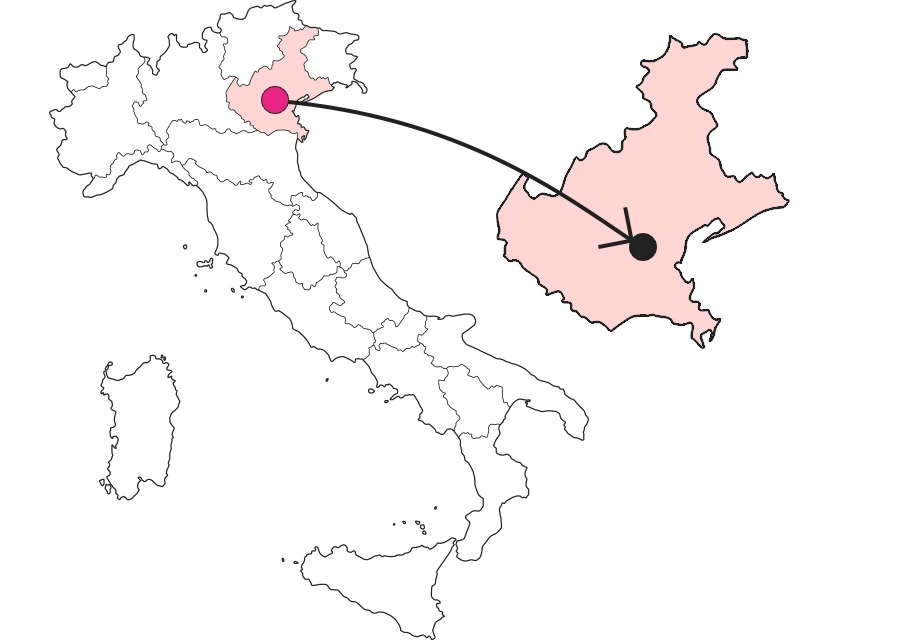 What it is and where it is
The Church of San Daniele appears before visitors once they reach the top of the hill, framed by the cypress trees and semicircular steps leading to the entrance. This position on the one hand ensures the isolation and serenity that the monastic community that inhabits it needs, and on the other, emphasized by the architectural choices, creates a sense of wonder in the visitor who comes so far, arouses his respect and invites reflection.
Why it is special
It is precisely the naturalistic context in which it is set that makes this monastery so special: San Daniele is a small hill that particularly in the autumn season gives passers-by the fruits of autumn such as mushrooms and chestnuts, while in the spring there is a focus on gathering locust flowers. Once we reach the top, we can admire the architectural beauty of the buildings and the panorama that opens up at our feet. To the pleasure of walking in the open air is thus added that of discovering a corner is history and beauty of the Euganean Hills territory.
Not to be missed
The first building that catches the eye is the church, but to its right a corridor leads us to the museum. Many of the objects collected inside speak of the history of the monastery itself, but some seem rather out of place, not to mention the rooms in which they are kept: five rooms decorated with stucco, tapestries and furniture not really for sacred use. These rooms bear witness to a time in the life of the complex when it became a summer residence cottage. Hence, this explains the elegance and frivolity of the rooms that still inspire awe in those who visit them.
A bit of history
The monastery dates back to the beginning of the year 1000 and was originally owned by Benedictine monks. From the 1300s to the 1700s the life of this place proceeded in alternating phases, between flourishes and crises, alternations of the religious order present and also reconstructions and restorations. The suppression of religious orders in the late 1700s led to the sale of the structure and its transformation as a summer residence. The church was rebuilt in 1711 and still regularly hosts the liturgical services of the Benedictine nuns of the Rijeka community who settled in San Daniele in1948.
Trivia
When a visitor enters the museum, the first room he or she encounters is called the "Fire Room." The particular distribution of the space, divided by columns culminating in a ceiling made of cross vaults, is striking. These elements, more typical in a place of worship than in a villa, suggest that the Benedictine church was originally located here.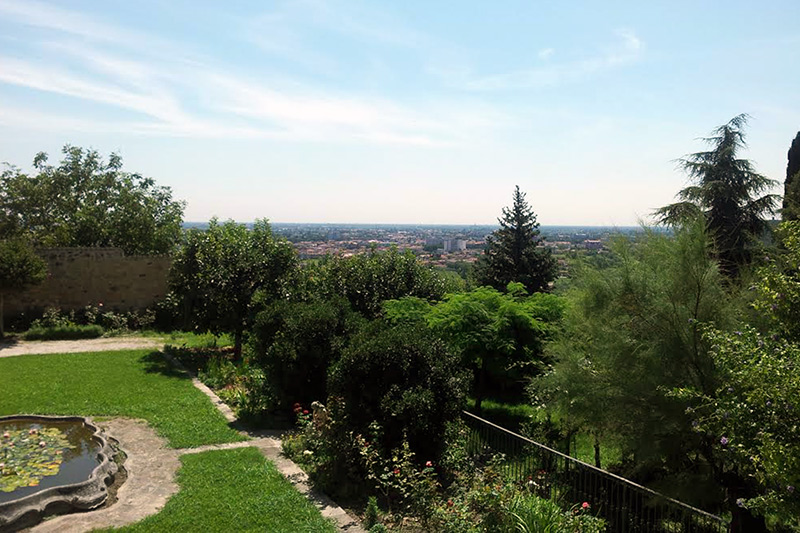 Landscape from the terrace of the monastery
To make travel arrangements
Collections
Discover places and related research
The Map thanks:
Where is
Veneto
Sentiero n. 13 del Monte San Daniele, Unnamed Road, 35031, 35031 Abano Terme PD, Italia (18m s.l.m.)
Directions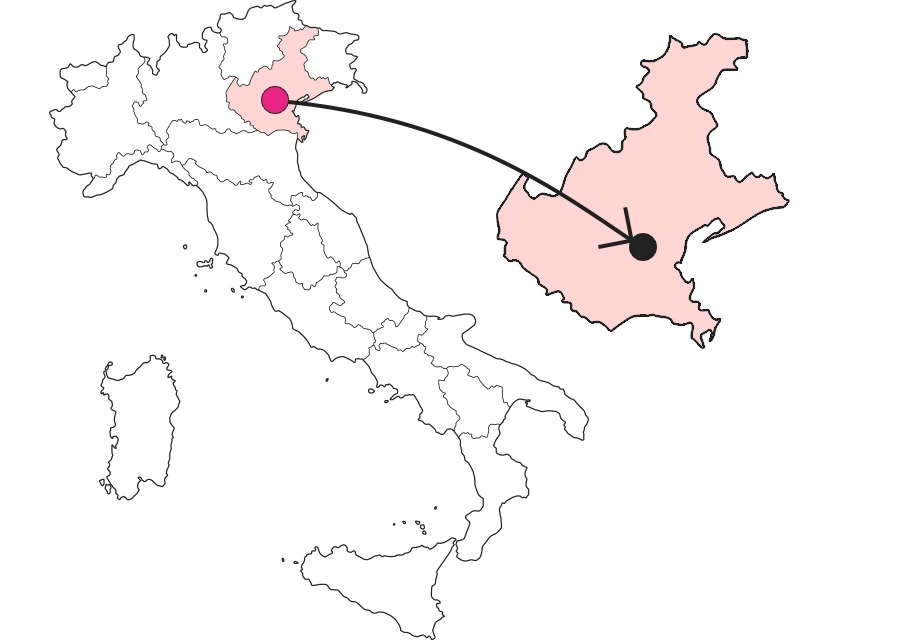 Collections
Discover places and related research