775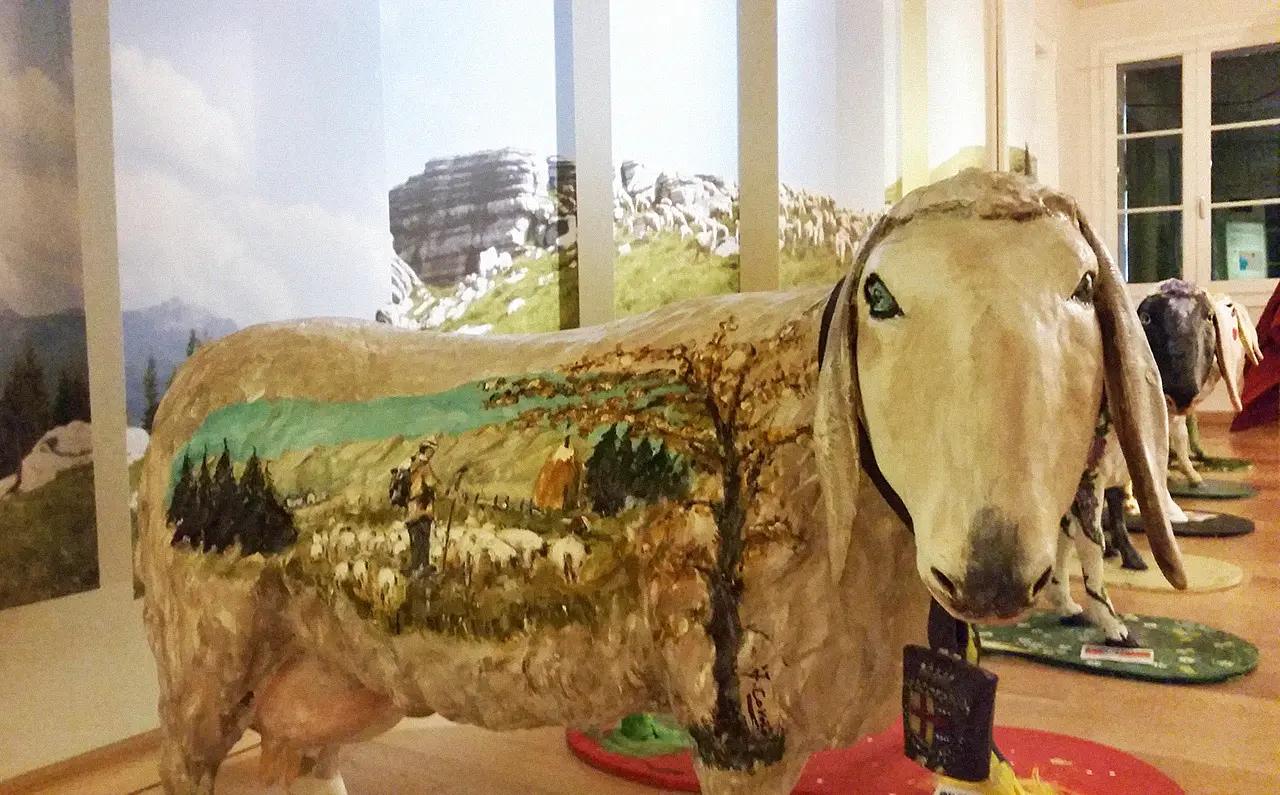 MECF Foza Community Ethnographic Museum
A small museum that tells the soul of a country

Automatically translated page.
What it is and where it is
Municipality of Foza. Plateau of the 7 municipalities. We immediately think of the Great War. To skiing, nature walks, cheese, etc. But what if we talk about sheep? Boh. Here, let's fill that boh. The shepherds of Foza supported the activities of a great many woolen mills in the area with their work. You didn't know that, did you? There are many crafts of the past that forged our culture and laid the foundations for our society; to forget them would be a terrible mistake. To our rescue comes the MECF, Foza Community Ethnographic Museum, which tells us the vibrant history of this area and its people.
Why it is special
Yes, in Foza, it was in Foza that a unique sheep was selected over the centuries by local shepherds: the Fodata Sheep; today there are very few of them. MECF with a permanent exhibit, tells the stories of Foza's sheep and shepherds. In addition to this section there is one dedicated to the Great War. A juxtaposition that has something poetic about it. Death and pain are contrasted with vital energies and the labors of daily work, combined with the sweetness of remembrance. At the same time, the world of pastoralism, often considered minor, unremarkable, rises to the level of a princely subject in our history and becomes its equal.
Not to be missed
The museum and the village offer many eventsto choose from: there are the Quinquennial Festivals, linked to the ancient vow of the population in 1836. Every 5 years the population adorns the street of the ancient procession with votive bows, made from spruce branches and local materials. More modern, but still related to the rural world is the Gathering of Agricultural and Forestry Vehicles. Let's not forget the Foza Sheep Festival on the last Sunday in August. The latest, following Cyclone Vaia, is Woodcutters Yesterday and Today to remember the work of loggers and raise awareness of forest management.
A bit of history
The building that now houses MECF is a symbol of post-war reconstruction and was at long the headquarters of the Foza Town Hall. When the headquarters was moved, the building fell into a state of neglect until 2006, when it was decided to restore the structure and return it to the community. Restorations were completed in 2009, and the following year saw the installation of the section on the Great War. The section dedicated to the Foza Sheep is from 2013. The museum, however, is not static; it is always ready to welcome new ideas and technologies to make the visiting experience ever more alive and engaging.
Trivia
As you walk through the halls you might inadvertently bump your head against some small bells. No, it's not a loose wire that has caused them to drop too low, it's a kind of welcome that each hall reserves for the visitor.
To make travel arrangements
Collections
Discover places and related research
The Map thanks:
Collections
Discover places and related research