2708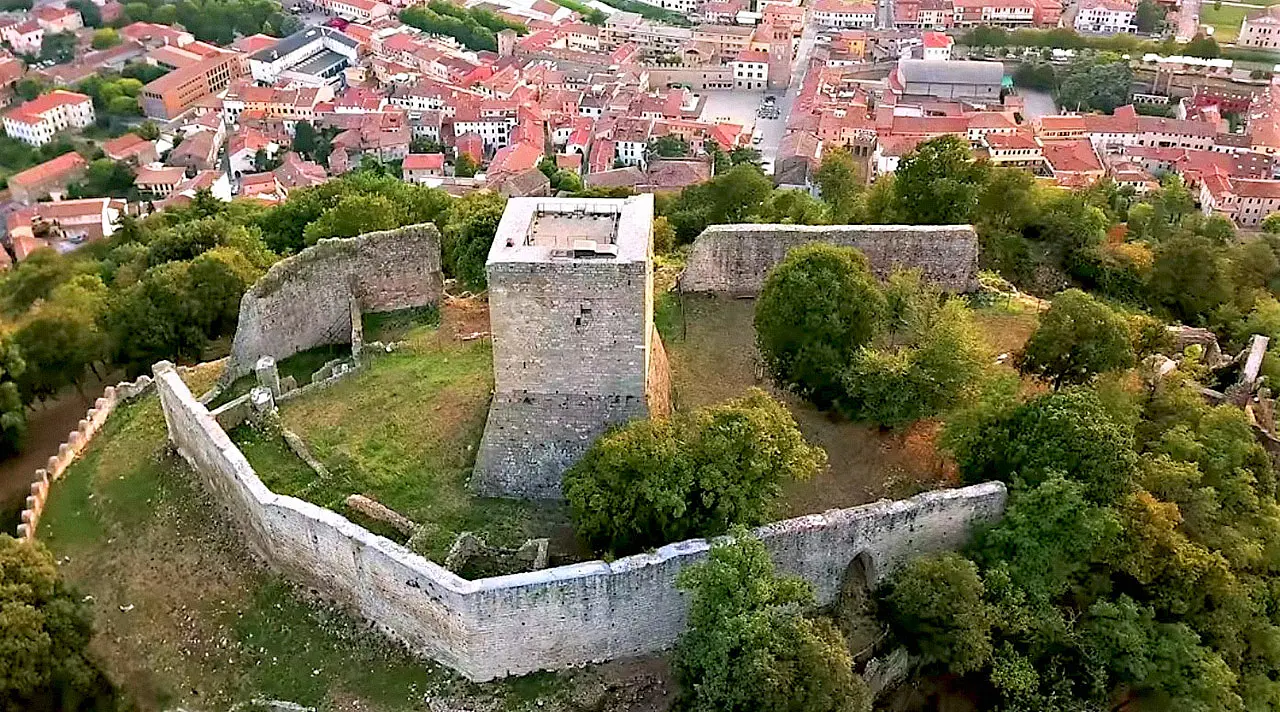 Frederick's Keep
The impregnable fortress of Monselice


Automatically translated page.
What it is and where it is
On the top of Monselice's Fortress Hill stands the imposing Frederician Keep. Seen from afar it looks like a mighty observation tower. In reality what we see is what remains of an impregnable fortress: the truncated pyramidal base supported the inhabited part, about 20 meters high, originally topped by a wooden summit structure, no longer present. This colossus atop the mountain dates back to 1239, when Ezzelino da Romano, at the behest of Emperor Frederick II, had it built in place of the Pieve di Santa Giustina, which dated back to the 10th century.
Why it is special
Today, the Mastio still guards Monselice. There, at the top of the mountain, it looks like a distant but watchful guardian. What separates it from everyday life is not only the altitude: it is still protected by fortifications whose oldest parts date back to the 6th century, developed on no less than 5 circles of walls. The surprises, however, are not over: recent restoration work on the military citadel and the Keep has brought to light interesting finds from the late medieval period.
Don't miss
You get to the Mastio by climbing along a dirt path that opens just before the Exedra di San Francesco Saverio, next to Villa Duodo. The path leads to glimpses of the remains of the ancient walls, all the way to the base of the building. The most exciting part is the visit inside, which allows you to see some of the artifacts found during the excavations, and to access the top of the Keep, to enjoy a splendid panoramic view. You have to arrive prepared, though: access to the interior is possible only by reservation.
A bit of history
The advent of Venetian rule starting in 1405 led to the cession of the entire fortified complex of Colle della Rocca to a number of noble families, including the Marcello and Duodo families, who built their holiday homes here. However, the defensive function of the hill became necessary for the last time in 1509, when the troops of the League of Cambrai at war with Venice besieged the city, damaging the walls and the 13th-century keep.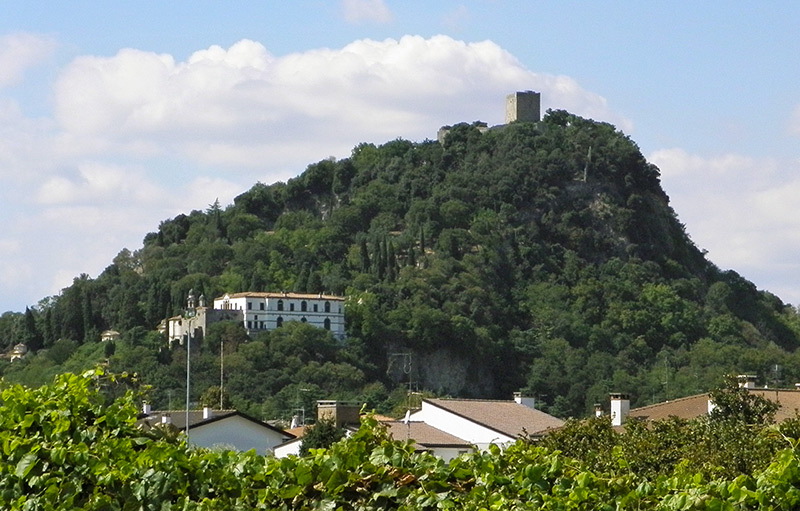 The Colle della Rocca as seen from the east and on the top the Mastio Federiciano
To make travel arrangements
Collections
Discover places and related research
The Map thanks:
Collections
Discover places and related research