141


Massa Marittima, Garibaldi Square
In the heart of Maremma, a medieval square dominated by the cathedral of San Cerbone



Automatically translated page.
Where is
Toscana
Piazza Garibaldi, Città Vecchia, Giarlinga, Massa Marittima, GR, Tuscany, Italia (0m s.l.m.)
Directions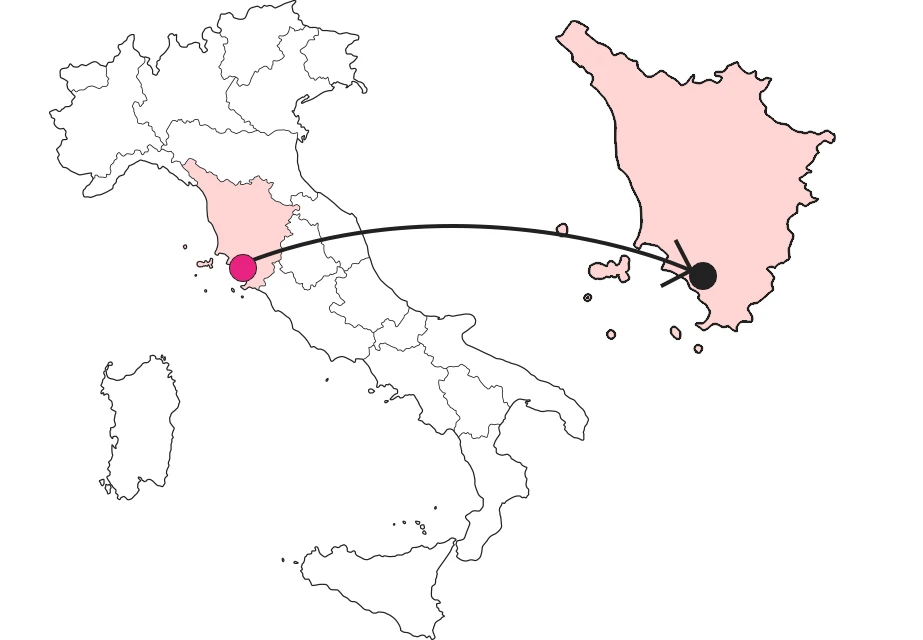 What it is and where it is
Massa Marittima offers one of the most intense images of that Tuscany that cannot be called minor, only lesser known, and for this reason all the more exciting to discover. The town welcomes the visitor with one of the most beautiful squares in Italy, an irregular space in which the architectures representative of spiritual and temporal power find surprising balance: the cathedral of San Cerbone, majestic Romanesque-Gothic architecture, and the Palazzo Comunale, a severe travertine building.
Why it is special
The centerpiece of the extraordinary setting of the square, the Cathedral of San Cerbone appears raised on a stepped podium and arranged diagonally to the axis of space. The facade is a spectacular expression of medieval art, especially the portal decorated with episodes from the story of St. Cerbon, the city's patron saint who lived in the 6th century. The bishop's life, death and miracles are captured in his tomb, the marble ark behind the high altar, a true masterpiece of 14th-century Sienese sculpture.
Not to be missed
Among the cathedral's treasures is the work of art that has the most compelling story: the Madonna delle Grazie is a panel painting executed in 1316 by the workshop of Duccio da Boninsegna, the first great master of the Sienese School. The figures are beautiful, but it is evident that the painting has suffered: thus we learn that this Madonna was originally at the center of a Majesty, a composite work that adorned the high altar; thought to be miraculous, the image was isolated in order to raise it to a specific altar, but with regrettable outcome.
A bit of history
The town has in the cathedral and the palaces that crown it the sign of an ancient wealth linked to mining in the Colline Metallifere, under the influence first of Pisa and then of Siena. The two phases can be read in the forma urbis: on the one hand, the medieval nucleus, with streets that radiate away from the Piazza Maggiore; on the other, the 14th-century, grid-like expansion beyond Piazza Matteotti; as a transitional element, the Sienese Fortress, which the people of Massa called Cassero.
Curiosities
Massa Marittima is the center for Monteregio DOC wines, which will be one of the nice discoveries of the visit. A wine road connects the capital to the other six municipalities in the production area according to thematic routes: Monterotondo and Follonica; Scarlino, Gavorrano and Castiglione della Pescaia; Roccastrada and Montieri. The area's most characteristic wine is Vermentino, a white wine that passed from Spain to France and from there to Sardinia and Liguria, also taking root along the Tyrrhenian coast of Tuscany.
Collections
Discover places and related research
The Map thanks:
Where is
Toscana
Piazza Garibaldi, Città Vecchia, Giarlinga, Massa Marittima, GR, Tuscany, Italia (0m s.l.m.)
Directions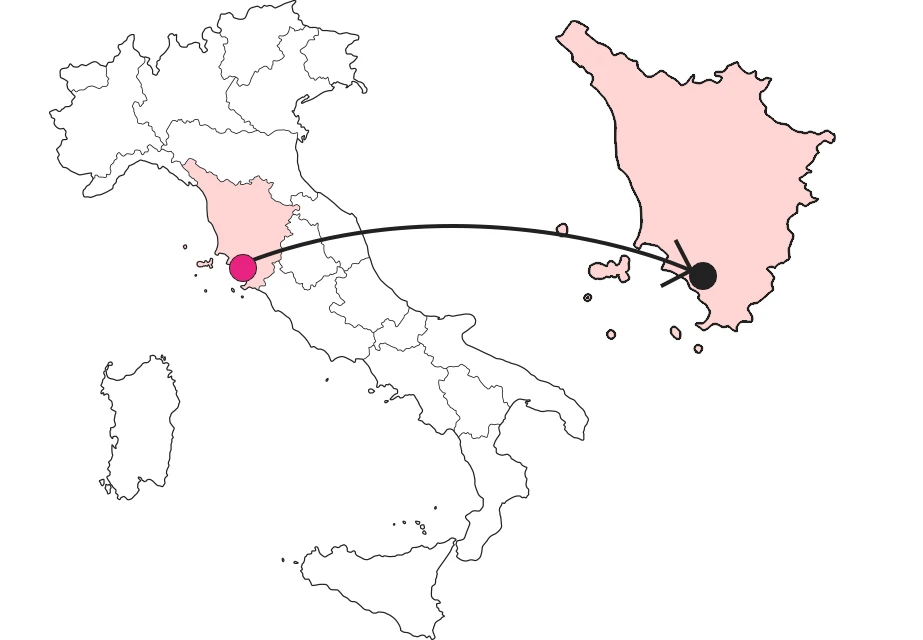 Collections
Discover places and related research