2520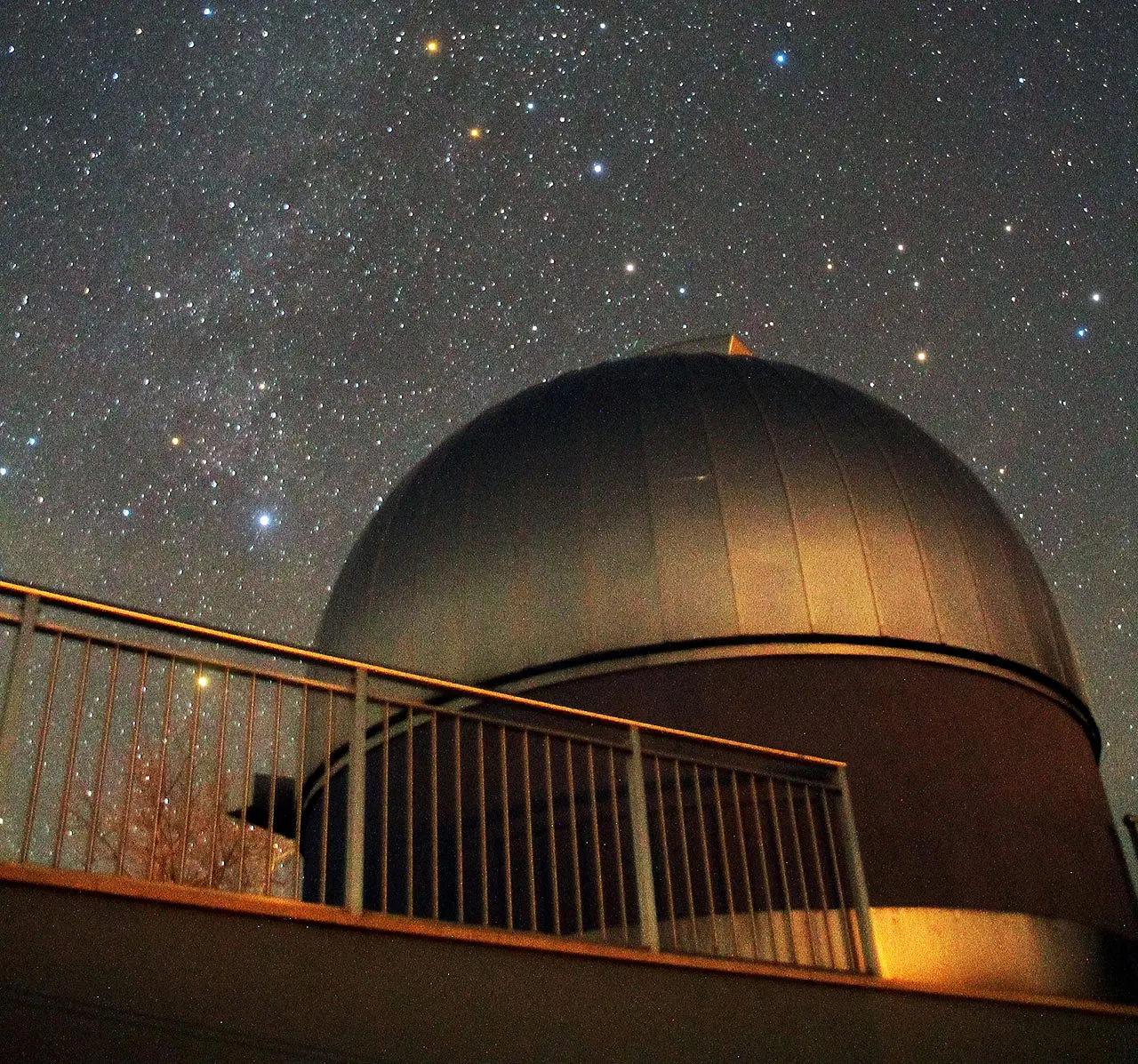 MarSEC, Astronomical Observatory and more
The heart of the universe beats in the province of Vicenza

Automatically translated page.
What it is and where it is
Space is the place where dreams and reality resemble each other. But it can happen on Earth, too-just go to Marana di Crespadoro! That's where MarSEC is located, an extraordinary complex where you can get passionate about the cosmos. In the multimedia lecture hall you learn the basics of observation. Then, with the guidance of MarSEC members, once out on the panoramic terrace you get to know stars, planets and constellations, ending with observing nebulae and galaxies directly through the telescope. Science, entertainment, dream and reality dance together among the halls of MarSEC.
Why it's special
MarSEC is a diverse and amazing complex. Already considering only the astronomical observatory, you are confronted with scientific research popularized with the exciting shows of the digital planetarium that immerses you 360° in the cosmos. The telescope observations are breathtaking. One above all: being face to face with Saturn and its rings is an unforgettable experience! But there is more. At MarSEC there is also an Astronautics Museum where rockets, probes that have made astronautic history are reconstructed through models and dioramas.
Not to be missed
Even the sky has its seasons, and at MarSEC you can learn about them through the many events on offer. An example that almost all of us know? The "shooting stars" of August. But then we can expand to evenings devoted to Jupiter, Saturn and Mars, or weekends focused on some particular mission or Solstices and Equinoxes, not to mention days for inclusive astronomy, of which we are very proud.
A bit of history
MarSEC grew out of the desire of a group of astrophiles, Lost Skies, to popularize astronomical science. The group, born in 1999, moved to Marana di Crespadoro with the construction of the first core of the center, with a conference room and a telescope dome. Success with the public and the need for a second dome to be dedicated to the study of the stars lead to the current expansion inaugurated in 2019. Today, MarSEC's activities are divided between outreach and pure astronomical research, which has already led to the discovery of 19 new variable stars and also sees the active involvement of students.
Curiosities
The surprises continue beneath our feet as well. The latest, fascinating section of the MarSEC is in the bowels of the earth, in two karst cavities discovered by accident during some work. Noticed by Giuseppe Peretto, a group member and biospeleologist, thanks to the Proteo Speleological Group of Vicenza and Dr. Mietto of the University of Padua, they became an educational path to discover the secrets of geology: the "Gallery of Time" today is one of the most appreciated sections that combines the geological history of our planet with the evolution of the cosmos, allowing visitors to understand how life is sought on other planets.
To make travel arrangements
Collections
Discover places and related research
The Map thanks:
Collections
Discover places and related research