5823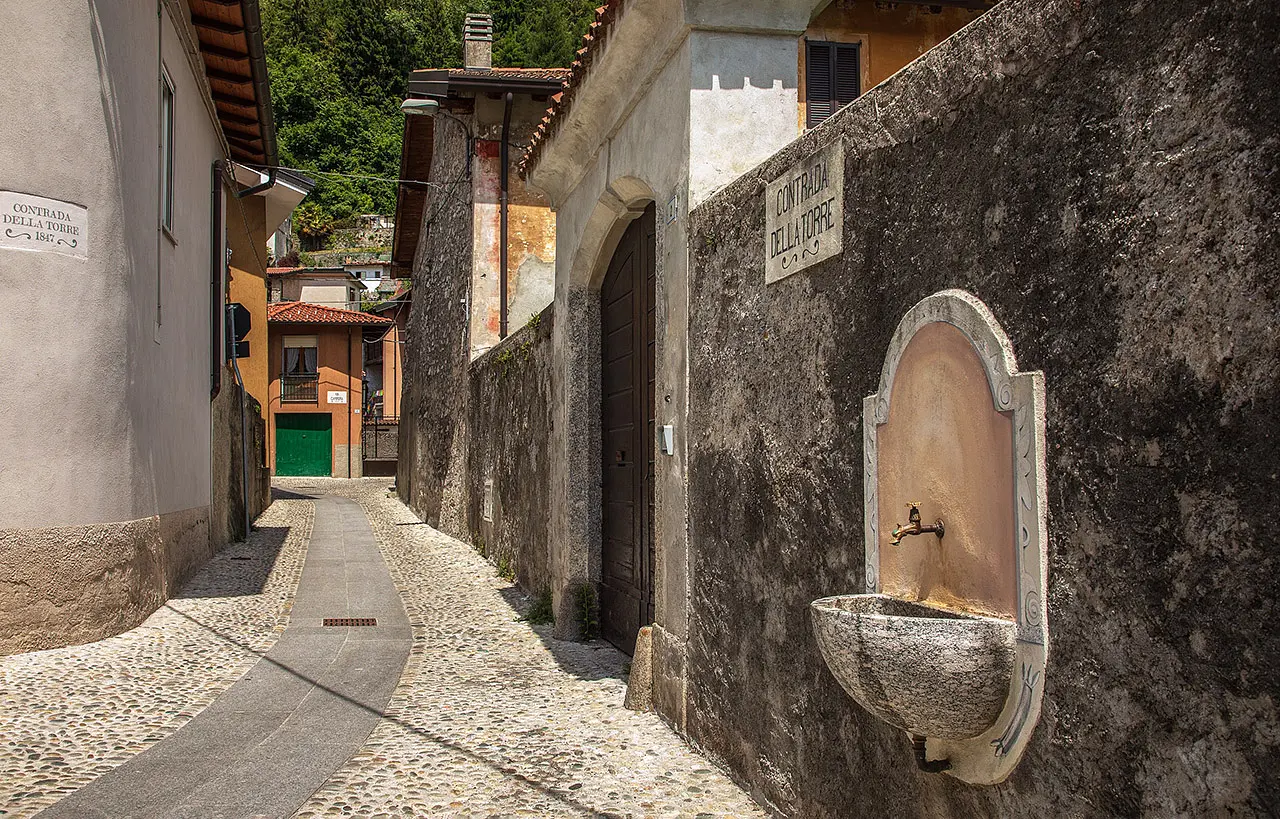 Maisano, between convents and military fortifications
Ancient village with a rural flavor, nestled in a landscape shaped by its first inhabitants


Automatically translated page.
What it is and where it is
The oldest hamlet of Valbrona grew up around a small hut, which in time became a house, then a monastery and finally the center around which the other dwellings were built. Even today Maisano retains its rural character but without forgetting its origins: still passing Maisano towards the Alpe di Monte the door of the then monastery bears the fresco of the patron saints of those land reclamation monks who first settled in this area.
Why it is special
What was once a swampy area is now a picturesque tangle of cobbled streets and stairways that open onto rural houses with courtyards characterized by lobbie with barn, stables facing the courtyard, windows and doors also facing inward. In addition to private dwellings, we also find structures related to activities and services, such as the old spinning mill and the public grinding wheel for grinders, witnesses to a thriving artisanal past.
Not to be missed
On the ancient mule track connecting Valbrona and the Lario, stands the Sanctuary of the Madonna della Febbre dating from 1779, at its side an imposing chestnut tree with three trunks, which together with a contour made up of a small vineyard and olive grove and the sky dominated by the Grigne create a place of rare suggestion.
A bit of history
In the seventeenth century, the Roncari monastic community that had initiated the reclamation of these lands, making them habitable, disbanded and each monk took a portion of the reclaimed land. Some sold their portion to inhabitants of neighboring towns. The area then passed to the "Feud of Asso," the tower, of military architecture, was built, and the historic core, with probable original use as a military garrison.
Curiosity
The old press was opened to the public, during the event "I curt da Maisan," to teach us about the rural life of the past made of pressing oils from grasses and seeds: from the pressing of linseed, domestic oil was obtained and with the waste the "panell" to feed the beasts. Of farmers with small vineyards, who brought the harvest to the communal wine press and then made wine in their own "cantinell."
To make travel arrangements
Collections
Discover places and related research
The Map thanks:
Collections
Discover places and related research