35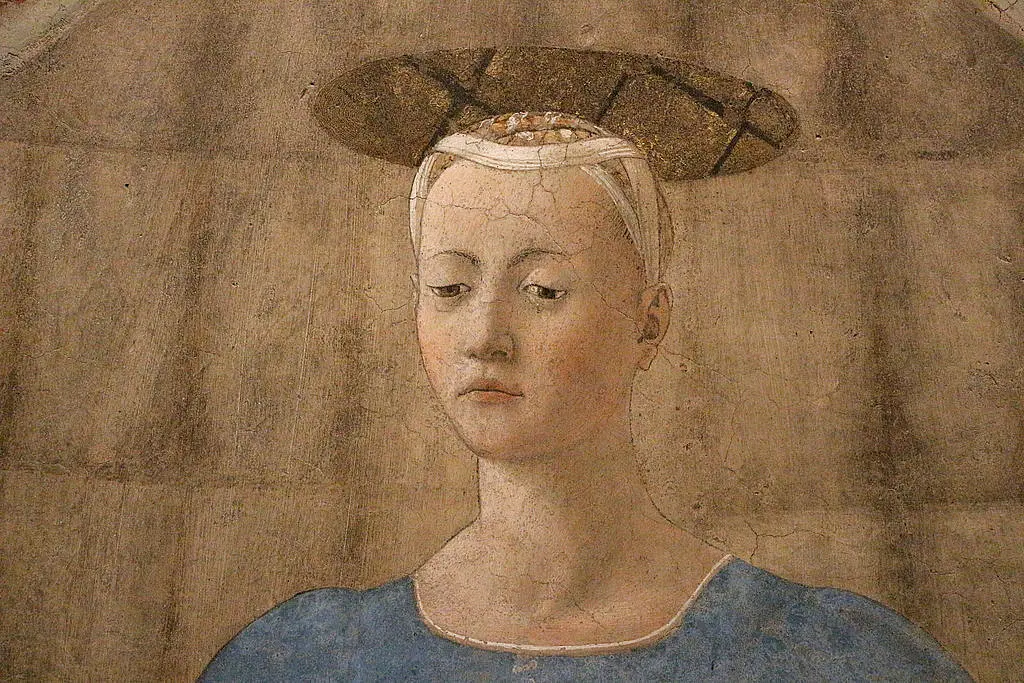 Madonna del Parto, by Piero della Francesca
In the medieval village of Monterchi, a jewel of art that still moves us.

Automatically translated page.
What it is and where it is
The Madonna del Parto is one of the great masterpieces of Piero della Francesca (Sansepolcro, 1416-1492). It is housed in a tiny museum set up just for her in an old country schoolhouse in the medieval village of Monterchi, among the rolling hills of Arezzo. From the windows open landscapes that look like paintings. The first room is devoted to a video full of information about the painter and his work. The second room tells how a fresco was created, and in the third room is you. The room is empty and bare, in half-light. There is silence, as before an altar. In one corner, an interactive screen allows visitors to admire every detail of the masterpiece up close.
Why it is special
A fresco that enchants. Two angels lift a rich drapery, like a curtain, and in the center is her, a maiden with a magnetic and mysterious gaze, her blue robe opening just slightly over the roundness of her belly, her hand caressing...
Curiosity
At Our Lady's feet, in a humble cardboard box, plastic flowers, ears of corn, and notes torn from some notebook: these are prayers and thanks for her, Our Lady of Childbirth.
To make travel arrangements
Collections
Discover places and related research
The Map thanks:
Collections
Discover places and related research