5283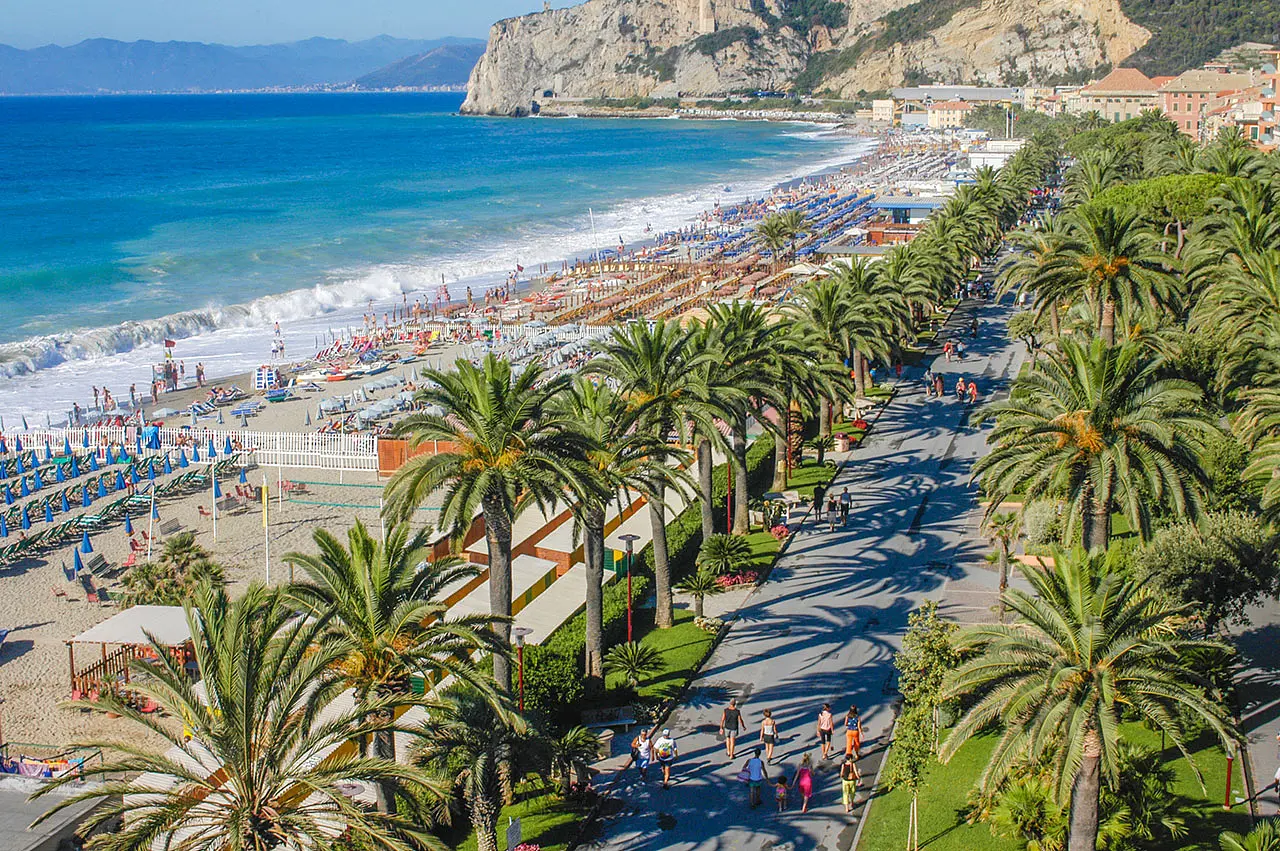 Migliorini waterfront, and beyond...
The most beautiful promenade in Finalemarina

Automatically translated page.
What it is and where it is
You say Finalemarina and you say sea, villages, paths that climb inland. In short, this area boasts a truly enviable wealth of environments, atmospheres and experiences. If indecision threatens to take over, there is a solution, and a very pleasant one at that: it is called the Migliorini Promenade. It is the promenade of Finalmarina, which starts from the Caprazoppa Promontory and goes all the way to Varigotti, skirting the beaches and the sea and passing through Marina, Finalpia, Capo Castelletto, Capo San Donato on the marina, Varigotti, all the way to the promontory of Punta Crena and the Bay of Saracens.
Why it is special
A single walk allows you to cross all the villages gathered in the municipality of Finale Marina, to cross many paths that lead to discover the beauty of the hinterland, and, of course, to enjoy the company of the beach and the waves.
A bit of history
The Promenade owes its name to Augusto Migliorini, the historic mayor of Finale Ligure from 1946 to 1975 who was involved in the redevelopment of the entire seafront.
Trivia
Princess Marguerite of Spain also fell in love with these places. The arch that stands on the seafront in Piazza Vittorio Emanuele II, also known as the cannon square, precisely because of the two cannon mouths that stand there, pointed toward the sea, is dedicated to her. The arch was commissioned in 1666 by fieldmaster Diego Alverado to celebrate the passage from Finale of Margaret of Spain, who was on her way to Vienna in marriage to Emperor Leopold I of Austria.
To make travel arrangements
Collections
Discover places and related research
The Map thanks:
Collections
Discover places and related research