2169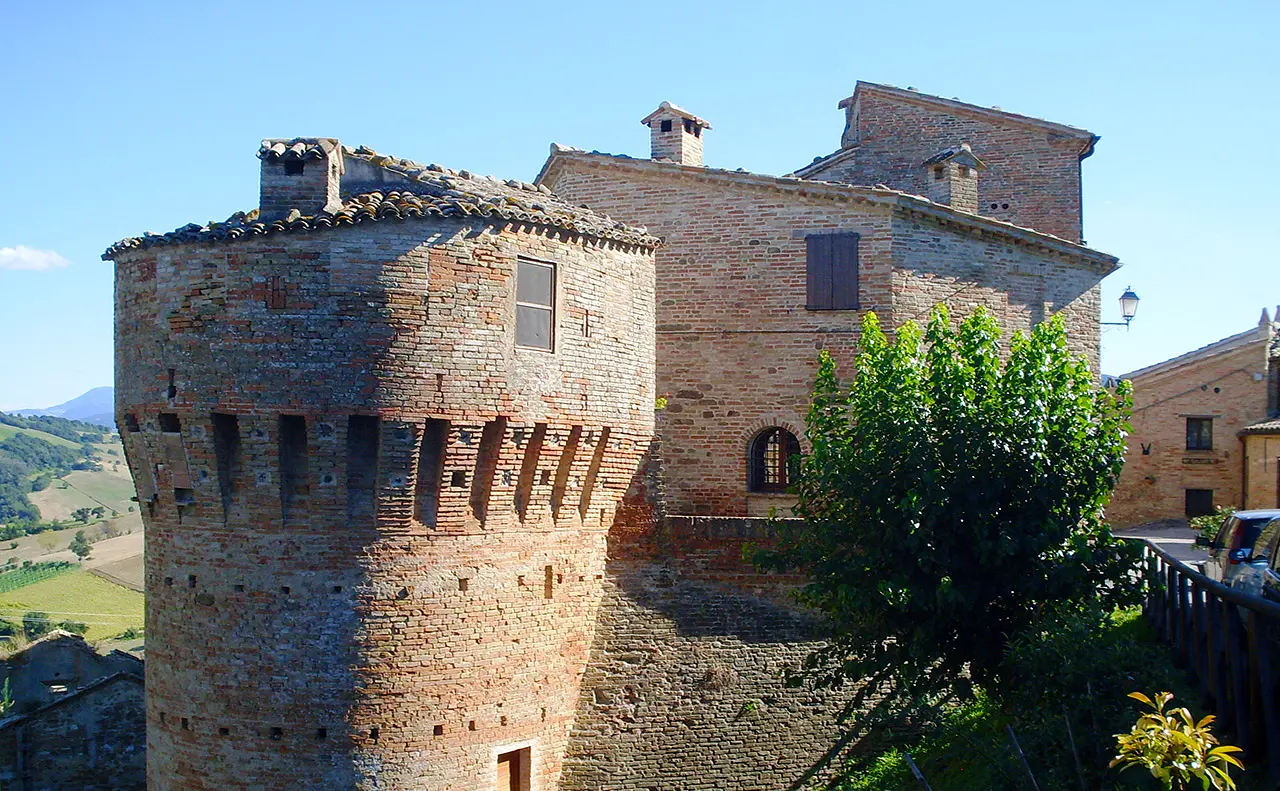 Loretello: what a beautiful castle!
The castle of love, nestled in the hills of the Marche region

Automatically translated page.
What it is and where it is
Loretello Castle(Castrum Laureti once upon a time) is one of the nine castles of Arcevia. It gives a fascinating panorama: from its walls one can admire the typical hills of the Marche region capable of giving emotions in every season. Almost intact are its walls, ravelins and the beautiful three-arched access bridge. The most important building, besides the spectacular brick bridge (15th century), is the large 15th-century circular keep with most of the loopholes still visible. Worth visiting is the Museum of Peasant Civilization, which tells the history of this place.
Why it is special
It is located in the heart of the Marche region, nestled in a landscape that seems drawn. Loretello is the right place to relax, for a visit with a slow pace, away from the hustle and bustle of daily life, letting beauty and taste lull you. The ideal departure to admire the vast and wonderful territory of Arcevia.
Don't miss
In summer, at sunset, in the piazzetta, perhaps tasting one of the many local wines, there is a fabulous atmosphere in Loretello. Often evenings are accompanied by excellent music, and the notes waft through a village where every corner, every alley, every glimpse is pure poetry.
A bit of history
Among the castles of Arcevia, Loretello is the oldest one: first mentioned in 1072, built together with the church of S. Andrea by the monks of Fonte Avellana, it became a possession of Rocca Contrada in the second half of the 13th century. The actual castle, as it appears today, dates from an expansion that probably took place between the late 1300s and the first decades of the 1400s.
Trivia
Loretello is also known as the castle of love because it is a magical village that, the inhabitants assure, has made so many people fall in love!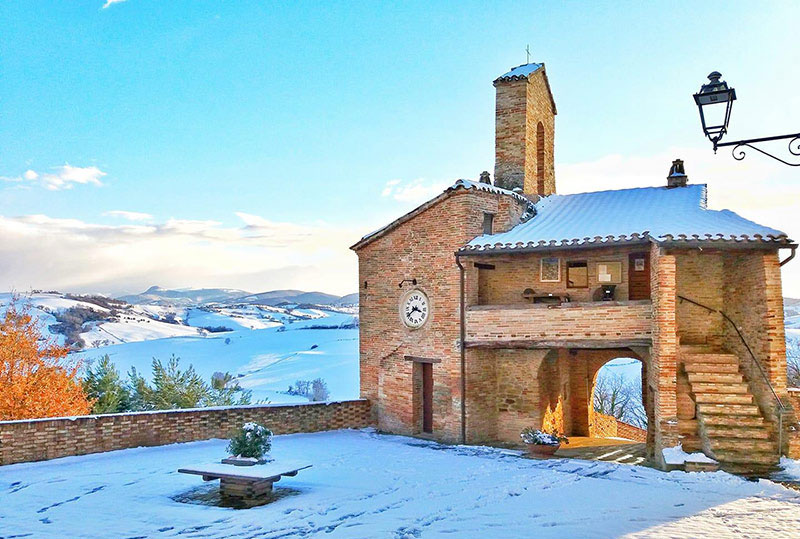 Loretello with snow
To make travel arrangements
Collections
Discover places and related research
The Map thanks:
Collections
Discover places and related research