4047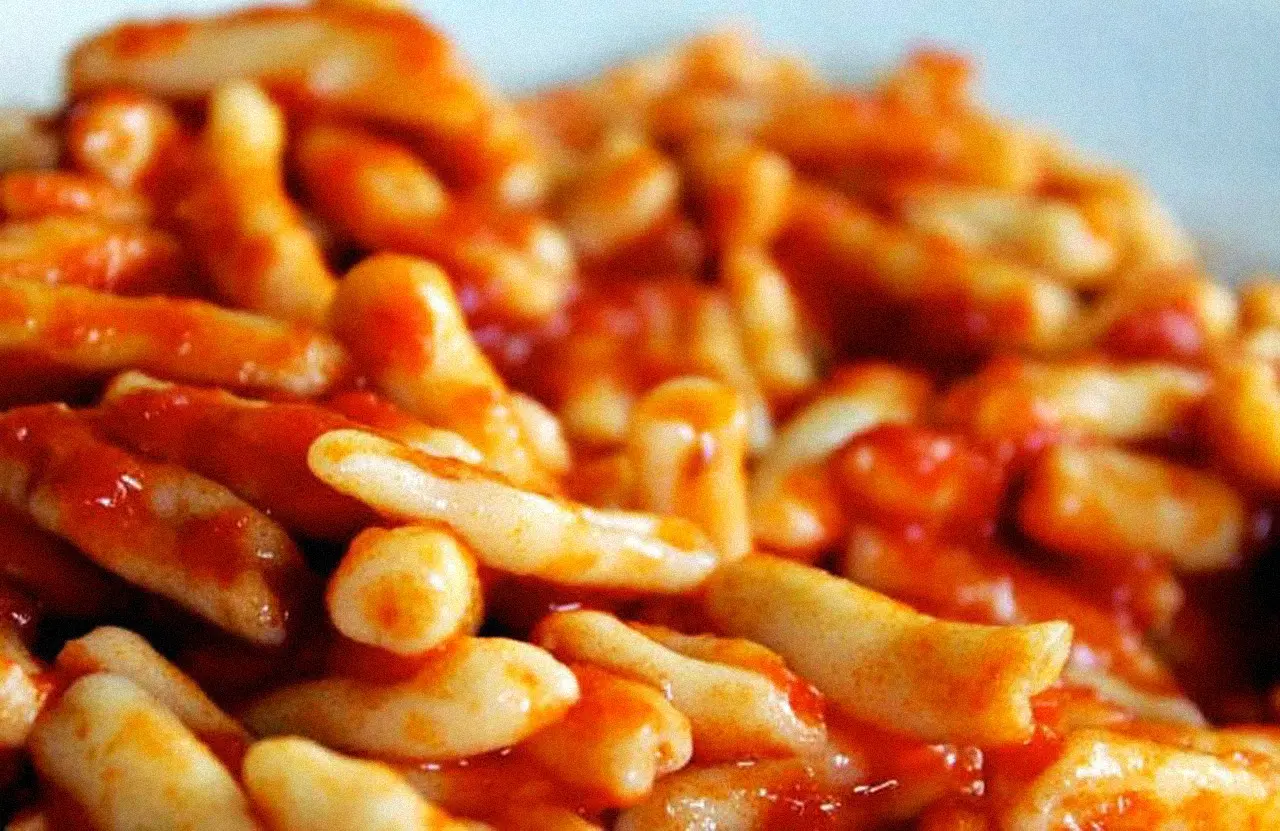 Li Cicatelli del Fortore e dell'Alto Sannio
A recipe that has become a symbol of an area, but was born out of the fury of a betrayed wife

Automatically translated page.
Sannio hospitality
If you are lucky enough to be a guest in a Sannio home, you will almost certainly be entrusted to the care of the fresh pasta expert, and don't worry about falling short: almost every household has one. All you will have to do is accept the invitation to the table and get ready to enjoy homemade cecatelli!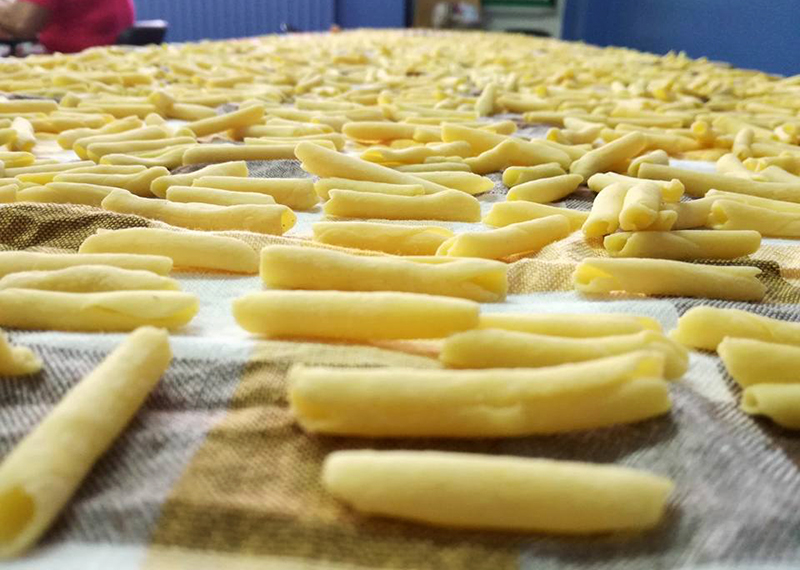 The cecatelli
Tradition declined in the territory
Cecatelli are the most widespread form of fresh pasta in the province of Benevento and in the Samnite territory, and precisely because of this there are several variations of the traditional form known as "a cecatiello." The villages where this pasta is found are many, but the most traditional variants are kept in Buonalbergo, San Giorgio la Molara, Paupisi, and Campolattaro. The "death" of cecatello is with sauce and a generous sprinkling of pecorino cheese!
Cecatelli
Cecatelli are a type of handmade short pasta made from a dough of flour (made from ancient indigenous grains) and water. The origins of this format as is often the case are linked to tasty peasant cuisine. Cecatelli, perciatelli, cicatelli. Each Samnite village calls them as it wants but the result does not change: they are delicious and authentic!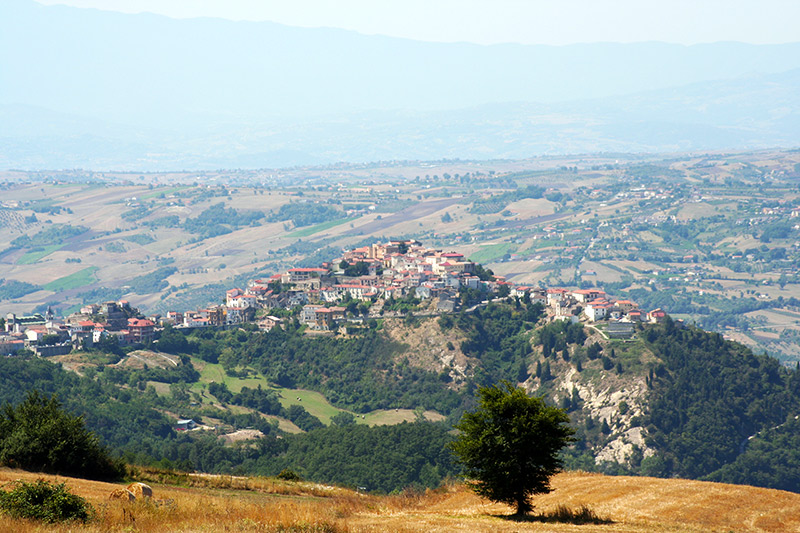 San Giorgio La Molara, one of the villages where the cecatelli festival is held.
Legend has it.
Like any self-respecting traditional dish, the origin of cecatelli has its roots in myth. It is said that centuries ago a woman, irritated by her husband's betrayals, wanted to vent her anger by inventing a pasta. The fury was so great that she worked the dough for a long time and with great energy. Then a small piece of dough was "cycled" with the index and middle fingers of her hand, movements that well testified to the wrath of the betrayed wife. The result was so good that the housewife with this very dish won back her husband.
The tastiest festivals
Today there are several f estivals ready to celebrate this dish: the most famous take place in Paupisi towards the end of July and San Giorgio La Molara, but don't worry: if you can't come during those times and you don't know anyone who can invite you to their home, you will be able to taste this dish in several typical inns in Benevento and province. What are you waiting for then? Bring it on!
To make travel arrangements
Collections
Discover places and related research
The Map thanks:
Collections
Discover places and related research