1742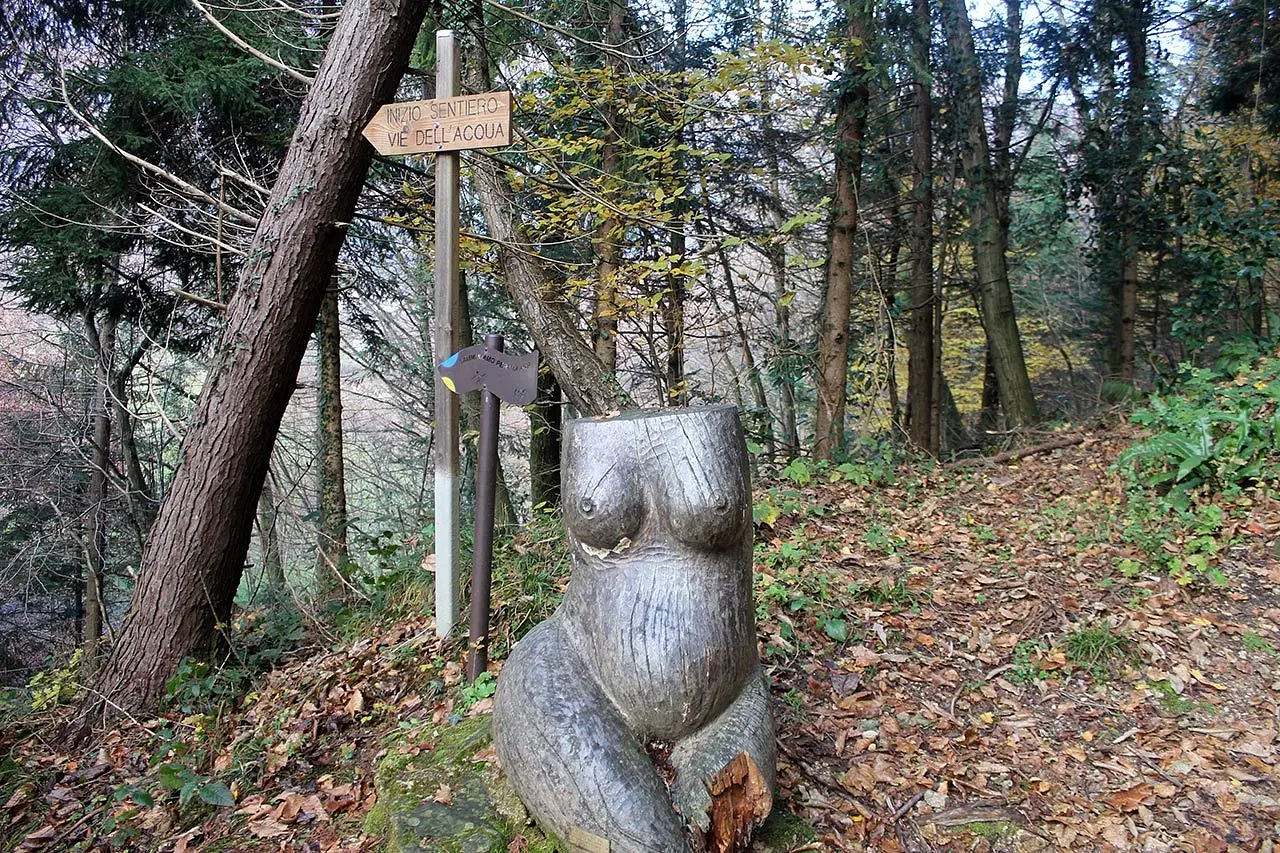 The Ways of Water
A walk lulled by the song of water

Automatically translated page.
What it is and where it is
From the delightful square of Cison di Valmarino, a nature trail begins, leading up the valley of the Rujo stream to the Bosco delle Penne Mozze, a memorial in honor of the Alpine soldiers who fell in the war. The trail features old wash houses, fountains, and old mills in perfect fusion with the lush green nature and its scents of earth and water.
Why it is special
In this place, nature is sovereign and water accompanies every step giving a sort of uterine feeling, like a large womb that envelops and cradles the wanderer eager to lose himself in an imprecise time from which a Mad Hatter or, better yet, the dreaded Mazzariol of the local legends might very well appear. The walk is crowded with enchanted trees, but what is astonishing, truly jaw-dropping, is the large beech tree surrounded by intertwined roots that make, of that particular corner of the forest, a meeting point between heaven and earth. For the more observant, it is rumored that near this pillar of nature, dwell goblins and fairies and many tiny magical creatures that could inspire the boldest witches or the most restless souls.
Not to be missed
Also absolutely not to be missed is the center of Cison di Valmarino: a real gem. This enchanting place offers various possibilities for very atmospheric craft markets, both in the summer and at Christmas time. In addition, the area is full of small trattorias and inns where you can taste the delights of the Treviso area according to tradition. These places, in which time seems to stand still, are ideal for pampering the palate, perhaps after the regenerating walk!
Trivia
It is said that this forest is inhabited by the Vermilion Mazzariol, the shy and solitary gnome, skilled at governing the flock and livestock. Legend has it that anyone who steps in the footsteps of this tiny being is destined to lose his memory and, with it, his way home. So be very careful not to come across its 'peches'.
To make travel arrangements
The Map thanks: