1424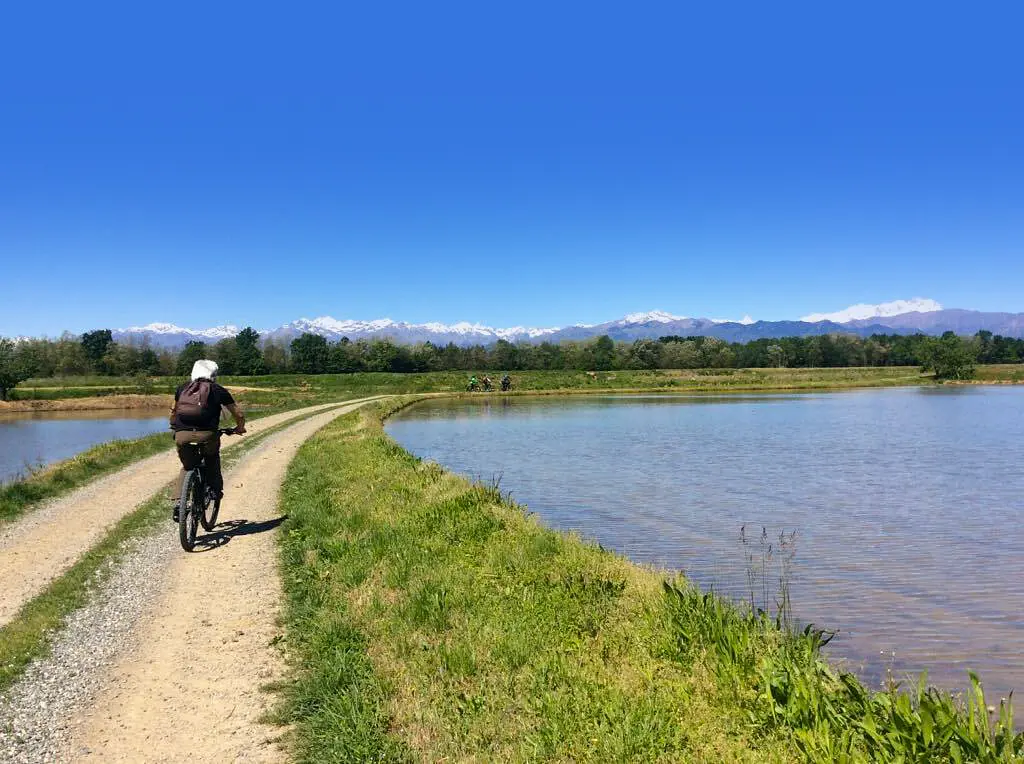 The rice fields of the Baraggia
Is it possible to visit a savannah in Italy? Yes, it is waiting for us in the foothills of the Biella Alps



Automatically translated page.
What it is and where it is
Imagine arriving in a rural landscape, among rice paddies. With the only portion of savanna left in Italy (it is a protected reserve). With lots of dirt roads between fields and along irrigation canals. With the Biella Alps reflected in the flooded rice fields. With farmsteads and castles. With the chance to travel all this on foot and by bike, before a tasting of risotto, the only rice PDO in existence, perhaps with a fun cooking school. This is Baraggia.
Why it is special
It is not a tourist area, but it is halfway between Milan, Turin and Genoa, so it is easily accessible. It is not touristy but agricultural, so it is genuine. It doesn't have big hotels, but rooms in farmhouses, b&bs and farmsteads. Sometimes in castles. Sometimes a stone's throw from the nesting grounds of storks, beloved by birdwatchers and naturalists around the world.
Not to be missed
Not to be missed, the flooding of rice paddies in spring, the cutting of rice in autumn, the tasting of risotto all year round. Can we then not mention the panissa? PDO Baraggia rice with Saluggia beans, crumbled salami della duja and red wine. In every farmhouse, in every restaurant, in every home, the recipe is different. It is truly the traditional dish of the area!
A bit of history
Baraggia Vercellese and Biellese has two fundamental centers: the ricetto of Candelo (BI) and the Castle of Buronzo (VC). The first is a perfectly preserved example of a medieval fortified structure within which fodder, wine and goods were protected and where in emergencies the population could also retreat. The second is an extraordinary example of a consortium castle, composed of the fortified buildings of seven branches of the same family that formed a sort of "condominium" of past centuries.
Curiosities
In the village of Rovasenda there are two "twin" castles. The older one, of medieval origin, today municipal property. And the newer one, built "out of spite" in the 19th century by an heir of the original family, a few meters from the ancient one (now private property).
To make travel arrangements
Collections
Discover places and related research
The Map thanks:
Collections
Discover places and related research