1311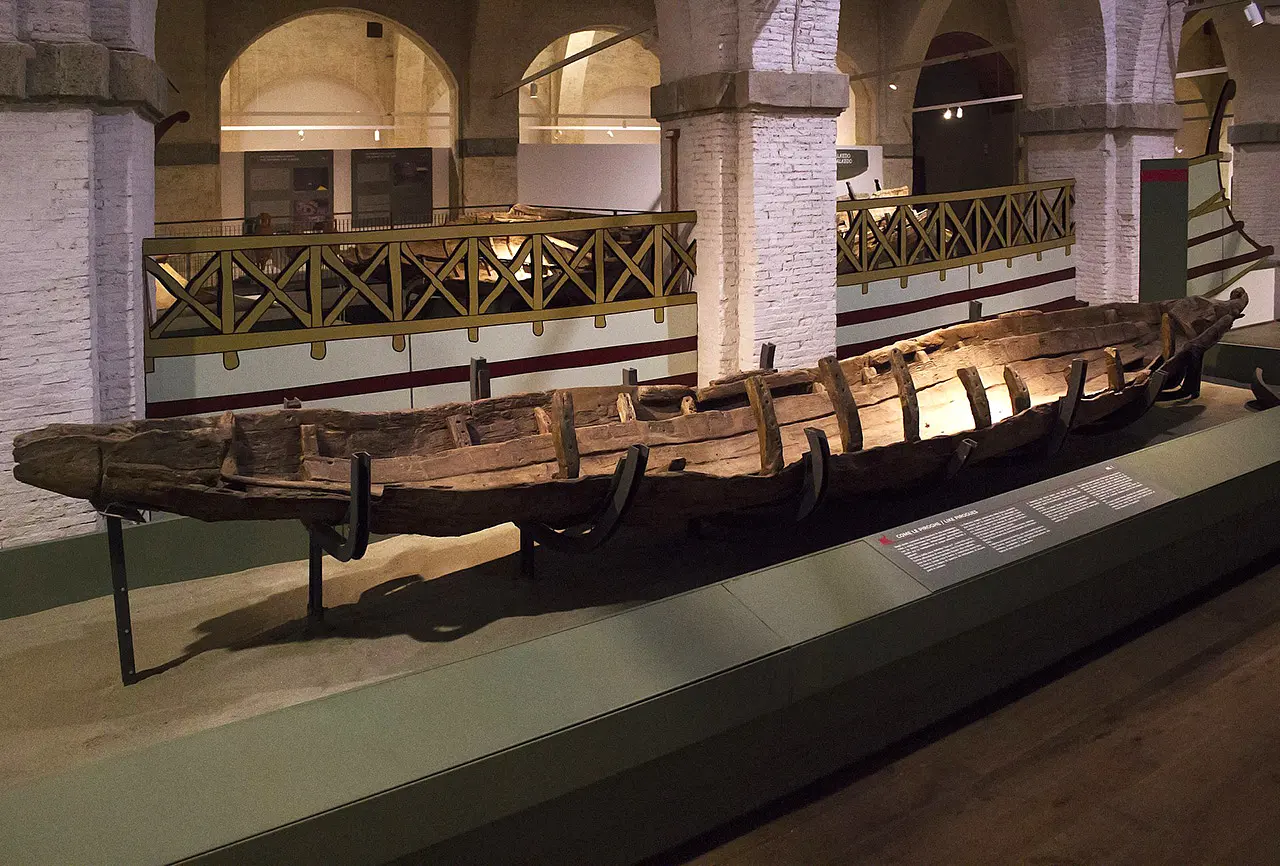 Automatically translated page.
What it is and where it is
Le Navi Antiche di Pisa is an exhibition museum space that arose in the magnificent restored premises of the former Medici Arsenal, commissioned in the 1500s by Cosimo I De' Medici. A very rich collection narrating 20 years of archaeological research carried out in Pisa in the San Rossore area, which allowed the recovery of a real Roman "fleet." A thousand-year history that embraces all the fundamental passages of the ancient history of the Pisan territory and beyond. The exhibition covers 4800 square meters and houses about 800 artifacts, including ceramics, shipboard furnishings and ships made of "wood" and bone.
Why it is special
The place presents a magnificent aura; in fact, it is not an everyday occurrence to be able to admire 5 Roman vessels that are almost intact. A visit to the Ancient Ships of Pisa will allow the visitor to discover and understand how our ancestors sailed and by what means they did so. The observable reality will surpass the imagination. The museum space lends itself to storytelling suitable for older and younger visitors with extensive educational retellings of highly scientific concepts.
Not to be missed
The mistress of the house is definitely the C/ALKEDO ship. A splendid example of a pseudomilitary vessel sunk around the first quarter of the first century AD. The ship defined, according to the Latin vocabulary actuaria, is a vessel that plays the role of territorial control along the canals. It later underwent modifications "subsequent to the ship's structure" attributable to private use. The name Alkedo comes from a wooden tablet that was found, one of the rowers' benches engraved with this name translatable to Italian gull.
A bit of history
The permanent exhibition is the result of a 20-year research effort that began in December 1998, the consequence of an archaeological excavation related to the construction of new buildings at today's Pisa-San Rossore station. The archaeological excavation is accompanied by the painstaking work carried out on the restoration of boats and wet wood in general. Actions that made it possible to create next to the excavation a real restoration center, a reference point for the discipline in the world.
Curiosities
Another highlight of the museum itinerary is the so-called complex of the "sailor with his dog, " an adult man swept away at the terrible flood of the first century AD and crushed by the cargo of his ship, who died tragically almost hugging his pet dog. An extraordinary archaeological evidence that sensitively brings visitors closer to the history of flooding and its social implications.
To make travel arrangements
The Map thanks: