6363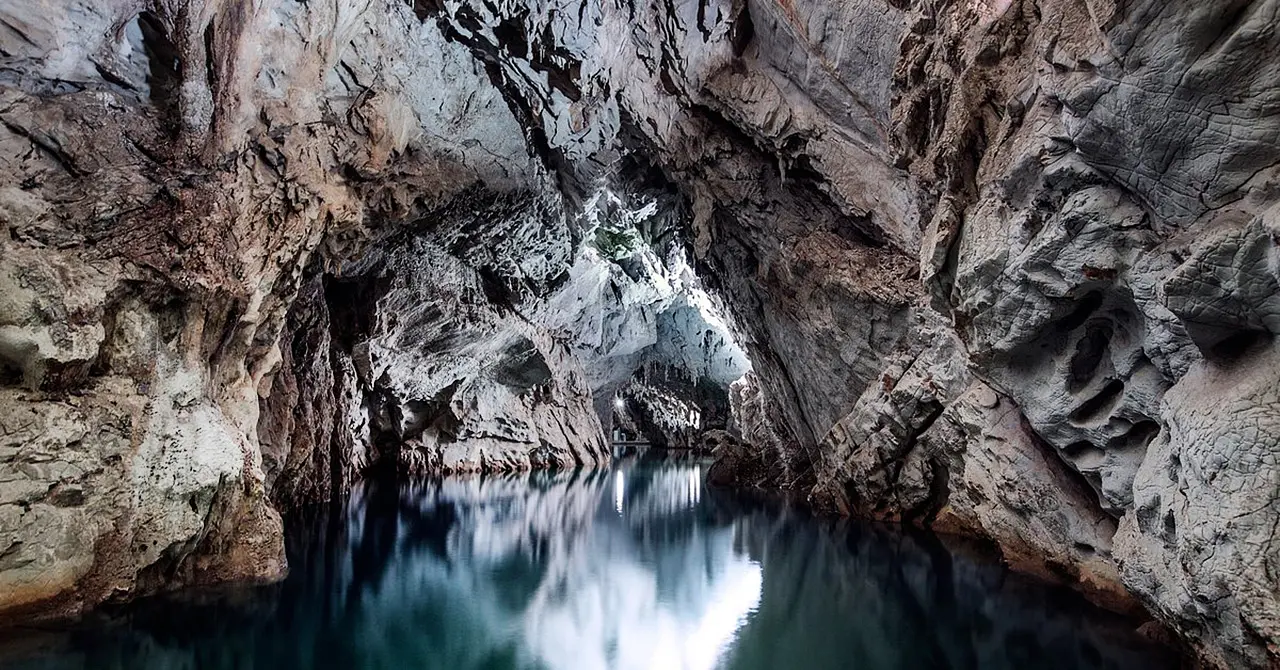 The caves of Pertosa-Auletta
Boating among stalactites and stalagmites



Automatically translated page.
What it is and where it is
The name of the village of Pertosa is reminiscent of stones, of rocks, but when you look at it you see a trail of colorful little houses nestled in the green Alburni Mountains. But then, why is it called that? The answer actually lies in the rock, the one that in the surroundings of the village overlooks the left bank of the Tanagro River: right here is what the ancients called "pertusium," or pertugio, and which today fans of the underground realms know as the access to the Grotte dell'Angelo, or Caves of Pertosa-Auletta.
Why it is special
The Grotte dell'Angelo caves are undoubtedly the most famous karst phenomenon in Campania, a record holder in Italy, but also in Europe. They are the only non-marine caves in Italy that can be visited by boat! And this since 1932. They are crossed by the Negro River, which owes its name precisely to the darkness of the cavities that envelop its course. So we enter this magnificent underground realm aboard a boat in the silence broken only by the mysterious roar of the water, and lo and behold, the "halls" of this vast realm, shaped over the millennia by the force of water and events, reveal endless wonders to our eyes: incredible limestone formations, stalactites and stalagmites of the strangest shapes, and even an underground waterfall.
Not to be missed
Caving enthusiasts, even novices, can venture out in the company of experienced guides along the course of the Negro River, walking up it to its source. Along the way they will encounter the most romantic spot in the caves, the one where, after thousands of years, stalactite and stalagmite finally come together in a long-awaited "kiss." It may be suggestion, but they seem to us to have human features....
A bit of history
The large number of artifacts found shows that the caves were inhabited from the earliest times: the most sensational find is not a necklace or a tool, but a pile-dwelling village dating back to the 2nd millennium B.C., the only cave example in all of Europe! Much later, with the arrival of the Greeks and Romans, the cave became a place of worship, a function maintained even with the advent of Christianity, when it was consecrated to St. Michael the Archangel. A statue of him at the entrance to the caves appears to defend the light of the world from darkness.
Curiosities
Not only speleology: the Angel Caves are also used as a theater hall, where various performances are staged with the complicity of the wonderful acoustics of the rock vaults, and the ethereal ballet created by the reflections of lights on stalactites and stalagmites.
To make travel arrangements
Collections
Discover places and related research
The Map thanks:
Collections
Discover places and related research