132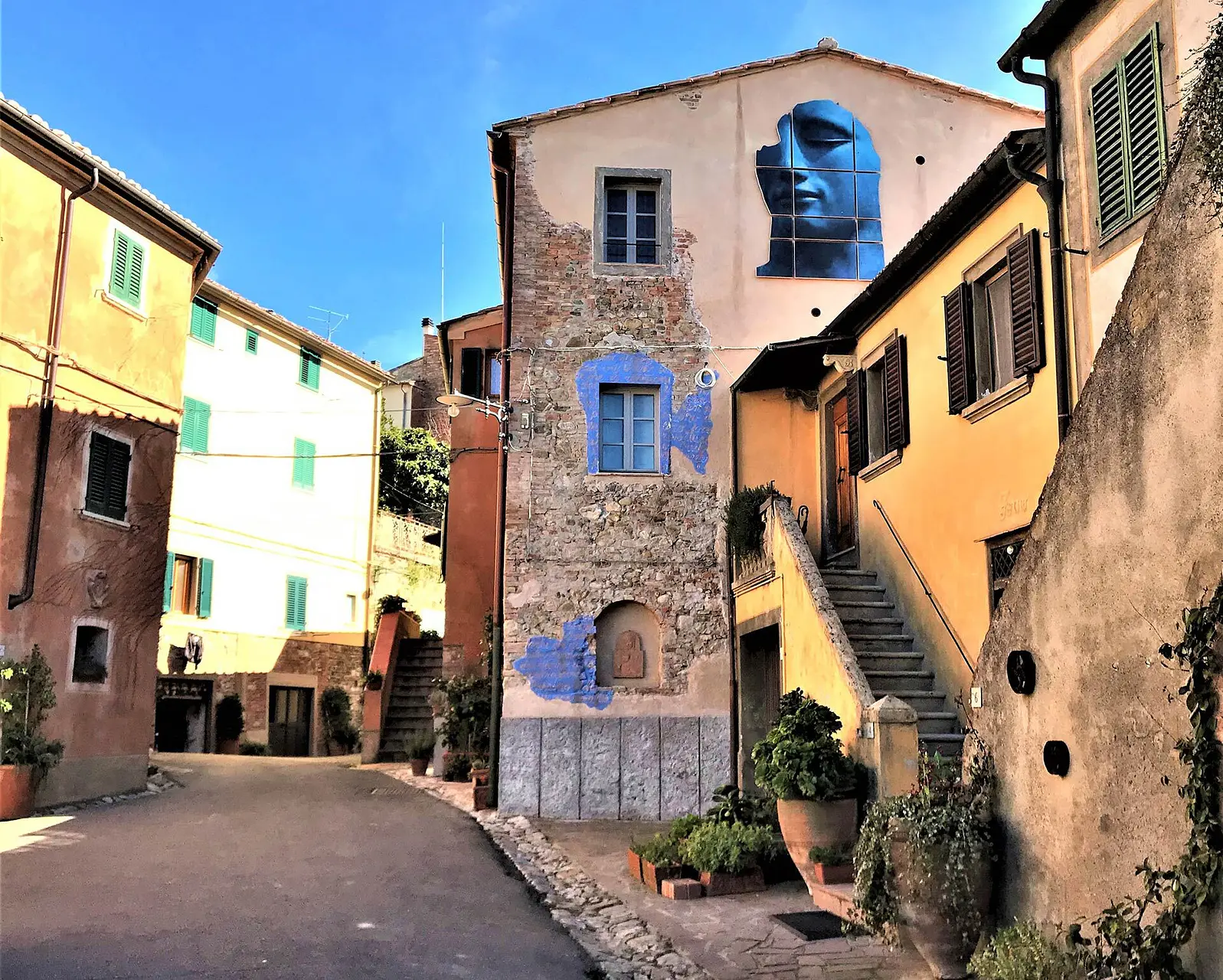 Automatically translated page.
What it is and where it is
A handful of houses huddled on a hill to the left of the Era River, about 45 kilometers from Pisa: Lajatico, birthplace of the famous singer Andrea Bocelli, is a small village with just over a thousand inhabitants nestled in the soft atmosphere of the Tuscan hills. Compared to the well-known towns of Volterra and from San Giminiano, from which it is only a few kilometers away, Lajatico risks slipping into the twilight. Instead, it reserves pleasant surprises for its visitors.
Why it is special
Walking through the uncrowded streets of the center, at every turn one comes across figurative representations, sculptures and art installations. Store portcullises, house gates, ancient walls or windows: every corner of this small town is an opportunity to showcase creativity, sketching a path of "unusual arts" that surprises, entertains and tells of the commitment and dedication to enhance the town.
Not to be missed
Not far from the center of Lajatico, a short walk leads to the natural amphitheater where the Teatro del Silenzio stands. A valley with special acoustic qualities, a small lake surmounted by an imposing sculpture and hemmed in part by granite bricks, a sloping staircase as stalls; all the rest is quiet and nature. All of the artistic works in the Theatre of Silence are made from discarded materials, industrial waste that has been recycled and ennobled by the creative act. The Theatre of Silence was opened in 2006 at the behest of Andrea Bocelli and hosts a single performance once a year. For the remaining 364 days, the absolute protagonist is silence: it deserves to be heard.
To make travel arrangements
Collections
Discover places and related research
The Map thanks:
Collections
Discover places and related research