5763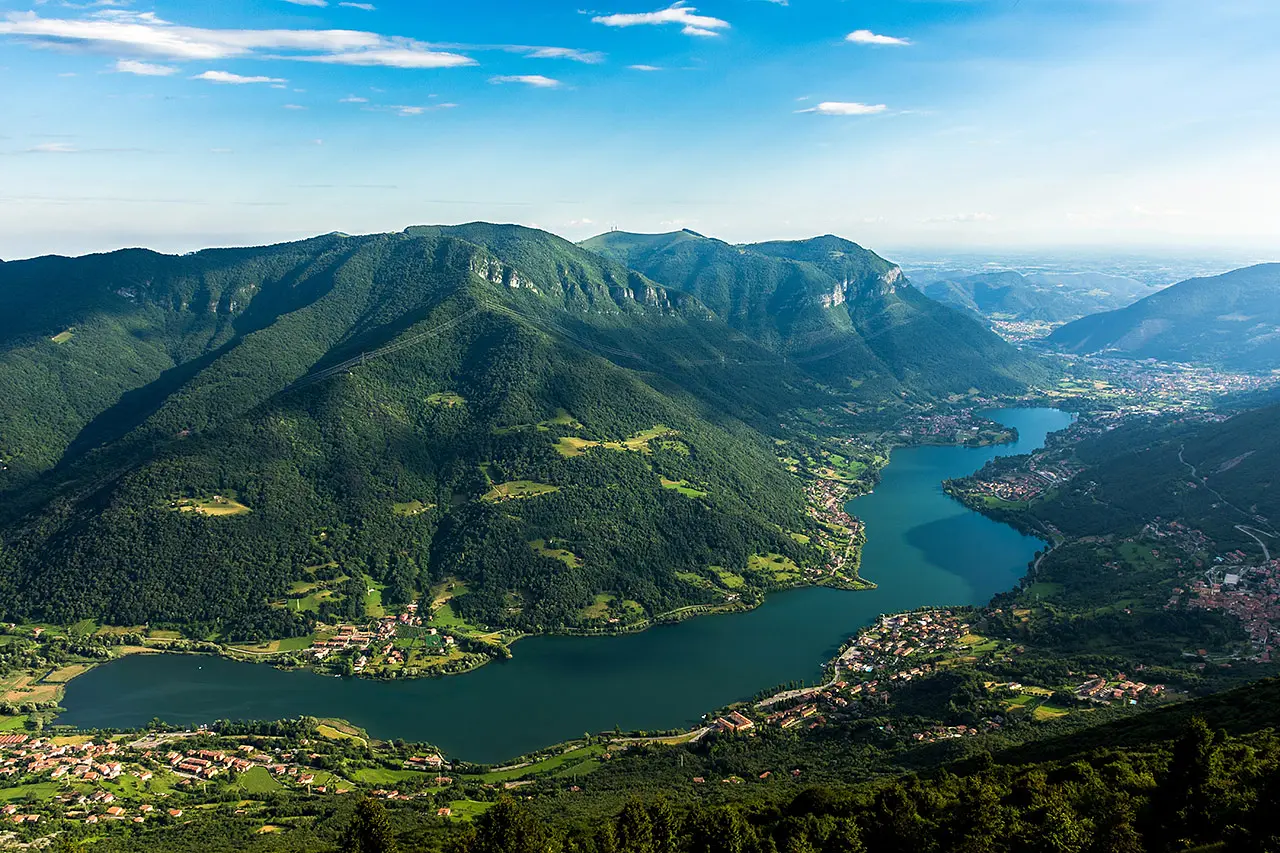 Lake Endine
Clear waters nestled among the mountains of the Cavallina Valley.


Automatically translated page.
What it is and where it is
Lake Endine is located in the province of Bergamo and lies in the municipalities of Endine Gaiano, Monasterolo del Castello, Ranzanico and Spinone al Lago. It appears as a tongue of fresh water, fed by mountain basins and numerous streams from the surrounding mountains. The result is the creation of a rich and intimate world nestled among the hills of Val Cavallina, which because of its characteristics has been declared a Regional Park by the Lombardy Region.
Why it is special
The crystal-clear waters of Lake Endine invite one to relax on their shores, especially when they come in the form of beautiful beaches such as one would not expect to find among the mountains. And for those who prefer hiking boots or bicycles to towels and deckchairs, there is the lakefront path, which encircles it for about 14 kilometers (14 miles), offering ever-changing glimpses of the waters, dense reed beds, and surrounding villages and mountains. A truly enchanting experience!
Not to be missed
The views from the shores are splendid, but the center of the lake is also a wonder to be discovered, perhaps aboard a kayak. After all, the waters are calm and in this way you have the opportunity to encounter the rich biosphere made up of reeds, lake birds, fish and amphibians. In winter, on the other hand, the surface of the lake freezes, allowing, with proper care, to walk or skate across it. The freezing was so impressive that in the past it was traditional for the parish priest to bless it, but today this ceremony has been abolished.
Collections
Discover places and related research
The Map thanks:
Collections
Discover places and related research