5340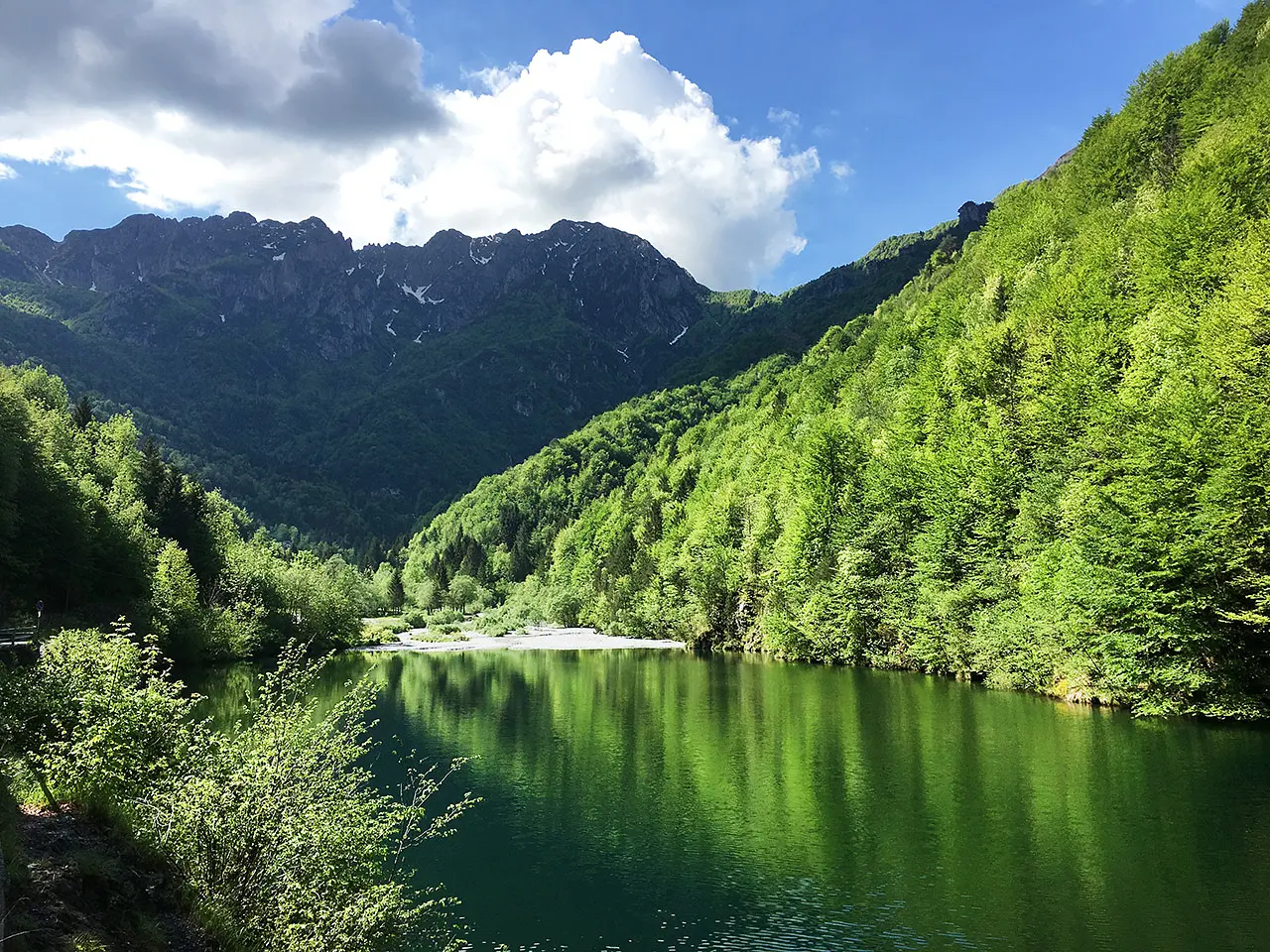 Cassiglio Lake
A small pearl surrounded by mountains


Automatically translated page.
What it is and where it is
A body of water set in the Upper Brembana Valley, specifically in the Stabina Valley, is adorned with the reflections of the mountains that surround it. It is Lake Cassiglio, and it is located in the municipality of the same name. This little gem has not always been here, and in fact, when you look at it from above, you notice that it has a rather unusual shape: that of Cassiglio is an artificial lake that was formed after the construction of a small dam in the valley.
Why it is special
This pond combines the beauty of nature and that of human endeavor. Its waters so clear that they are home to crayfish are a very short distance from the quaint little village of Cassiglio, where there are roughly one hundred inhabitants. Between the two passes a road with a small bridge that again juxtaposes human ingenuity with the power of nature: it will make you walk right next to an imposing gorge.
Not to be missed
There are well-equipped and shady green areas along the Lake, where you can stop for a moment of relaxation, picnic on the benches or barbecue thanks to the small walls provided. In short, the area is really well equipped! This area is also camper friendly, so it is possible to camp in the area.
Trivia
From this point the Cai 101-1 trail begins, which allows you to reach the Foer hut-bivouac in about a 40-minute walk.
To make travel arrangements
Collections
Discover places and related research
The Map thanks:
Collections
Discover places and related research