3211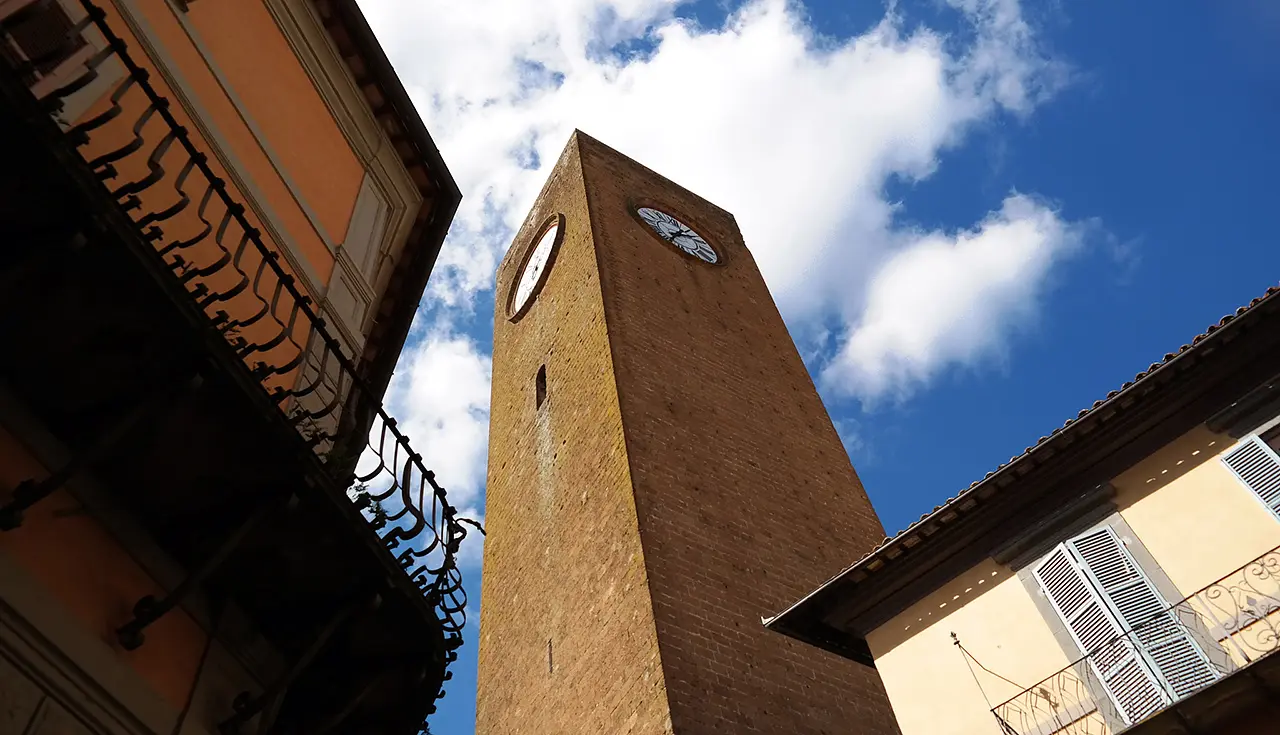 The Moor's Tower
The unmistakable heart of the city

Automatically translated page.
What it is and where it is
The beautiful Torre del Moro stands proudly at the crossroads of three of the city's most important streets, between Corso Cavour, Via della Costituente and Via del Duomo, as if to emphasize the heart of the city and act as a watershed between its four neighborhoods.
Why it is special
The tower rises about 50 meters above the city and can be visited. With a little patience, one can walk up to the terrace at the top, and here, one feels on the roof of the world. In fact, the first strong impact is with the bell here: accustomed as we are to seeing and hearing them from afar, it is exciting to be side by side with this old lady. But she, like a dear friend, welcomes us and invites us to enjoy with her a breathtaking 360-degree view of the entire city of Orvieto and the surrounding area.
Not to be missed
Attached to the Torre del Moro and directly connected to it is the Palazzo dei Sette. Formerly owned by the Counts Della Terza, and later by the Pope, it was the seat of the Governor during the Communal period. Its name derives from the very important function the building held at the end of the 13th century, when it was chosen as the seat of the magistracy of the seven consuls representing the Arts and Crafts of the city of Orvieto.
A bit of history
Formerly known as the Tower of the Pope, it seems that the tower was granted to the Municipality of Orvieto, together with the adjoining building of the Palace of the Seven, by Pope Leo X in 1515. The palace in particular underwent remodeling and alterations in the 16th century and in modern times, when in 1996 it was transformed into an elegant exhibition hall for shows and events.
Trivia
On the etymology of the name, several hypotheses have been put forward: according to some, it would derive from the Moor or Saracen insignia that was affixed to the tower during medieval jousts; according to others, it would be attributed to Raffaele di Sante, known as "the Moor," who lived there in the 16th century.
To make travel arrangements
Collections
Discover places and related research
The Map thanks:
Collections
Discover places and related research