2464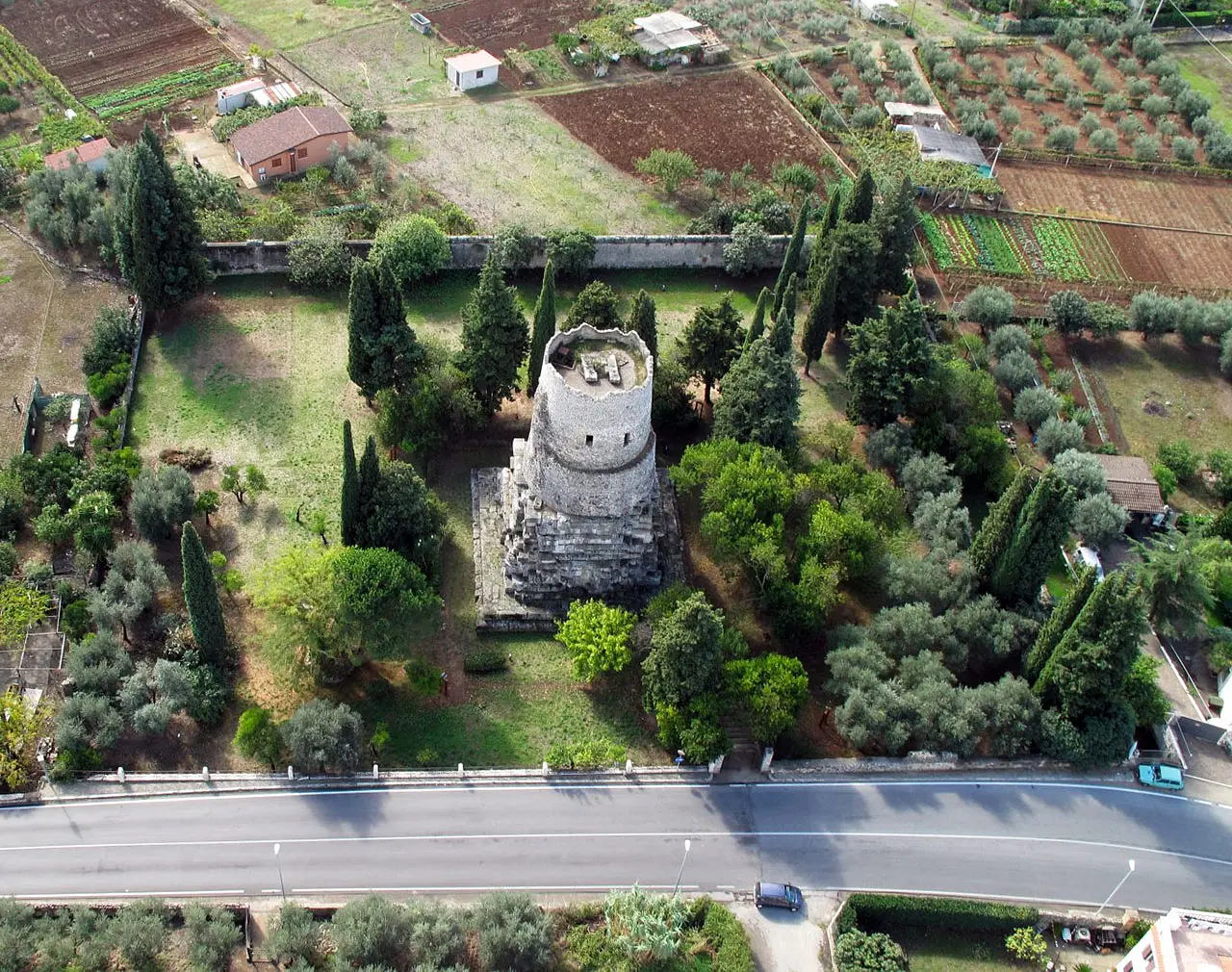 Cicero's Tomb
Melancholic but fascinating tribute to the greatest orator of all time


Automatically translated page.
What it is and where it is
Cicero's Tomb is a tower dating back to the Augustan age, 24 meters high, consisting of a square basement with the sole function of raising the visibility of the monument, originally covered with marble, which rises amidst greenery, in a beautiful garden composed mostly of olive groves.
Why it is special
It is exciting to look at the plinth with its solid rocks now exposed to view, and the tower above it that still, after so long, passes on the memory of the great orator. And the feelings become even stronger if you widen your gaze to the pine trees that surround this monument, almost gathered in perpetual vigil. Can you imagine how evocative this place must be lit up at night? The visit, however, does not stop there: you can also access its interior.
Not to be missed
Such an exciting setting has led Cicero's Tomb to host events such as book presentations, with national guests from the world of culture and entertainment. We like to think that Cicero himself would gladly take part if he could...
A bit of history
Certainly it was in Formia that the greatest Roman orator and lawyer of all time found death in 43 B.C. as a result of Mark Antony's revenge. Cicero liked to spend much of his time in the luxurious villa of Vindicium, but it still remains uncertain whether his body, amputated of hands, feet and tongue, was really buried here.
Trivia
On the hill above, 100 meters away as the crow flies, can be seen the Tomb of Tulliola, the beloved daughter who died in childbirth.
To make travel arrangements
Collections
Discover places and related research
The Map thanks:
Collections
Discover places and related research