4919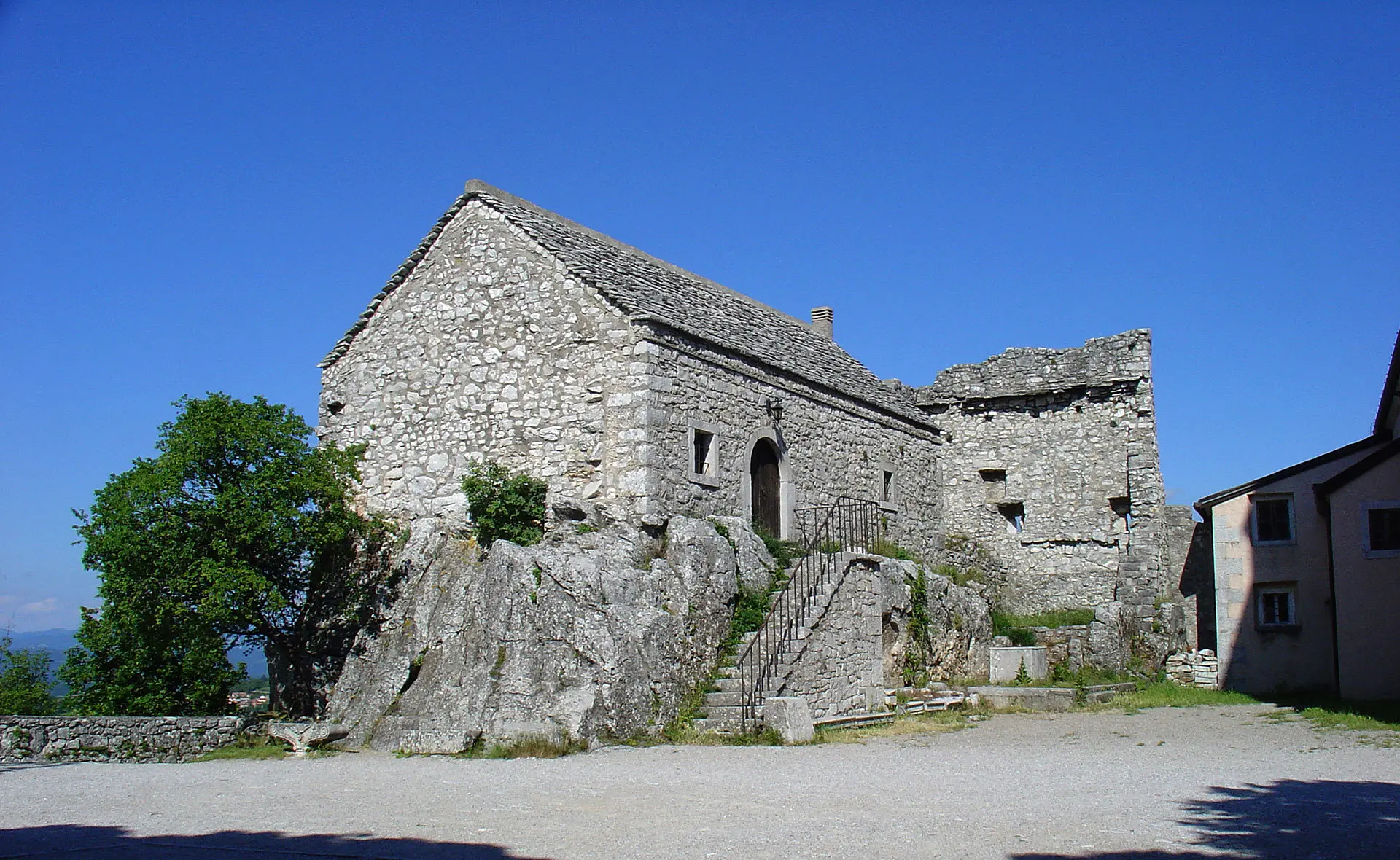 The fortress of Monrupino (Repentabor)
Where Our Lady laid her little foot



Automatically translated page.
Where is
Friuli-Venezia Giulia
Rocca di Monrupino, Monrupino, UTI Giuliana, Friuli Venezia Giulia, 34016, Italia (385m s.l.m.)
Directions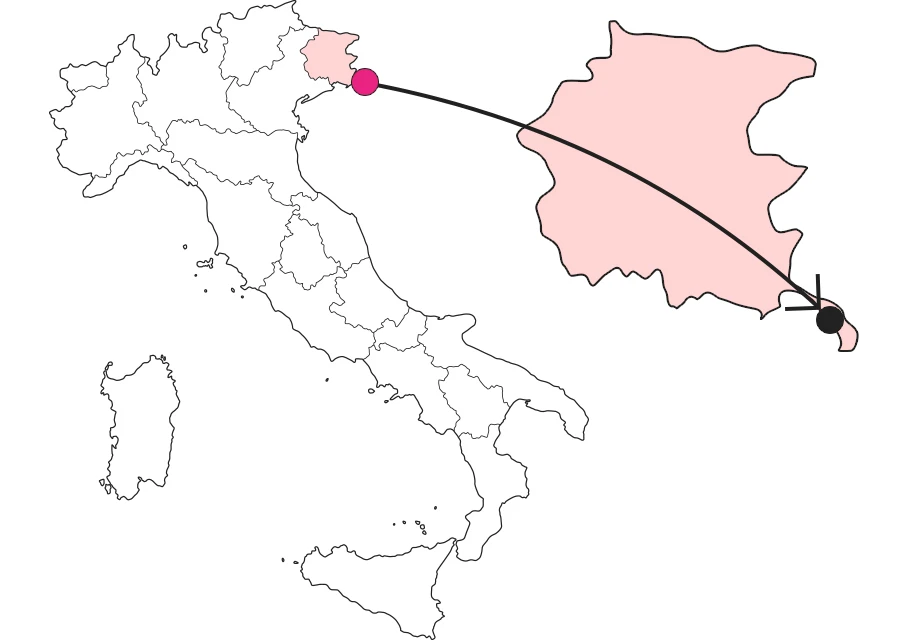 What it is and where it is
Not far from the Slovenian border and a few kilometers from Trieste, at a strategic point for the control of ancient trade routes, stands on a karst relief the Fortress of Monrupino, Repentabor in Slovenian, now a tiny hamlet of just over 800 souls. The small fortress holds a shrine dedicated to Our Lady (in the past a destination for many pilgrimages), the parish house, and the commune building. All the buildings overlook a large courtyard, whose large trees provide shelter from the sun in summer.
Why it is special
Climbing a steep serpentine road, the visitor is confronted by a mighty city wall, up to 8 meters high in places, interrupted by a fortified gate on the western side. Leaning against the wall, the old rectory represents the typical Karst construction hewn out of live stone and then covered with slabs. The small church, adorned with a Baroque altar and 18th-century paintings, invites prayer. Its bell tower, erected in the early 1800s, is visible from across the Karst. One feels a special emotion when one looks out along the northern wall: the boundless view of the surrounding greenery, combined with the aura of spirituality of the place, give peace and serenity.
Not to be missed
In odd-numbered years, at the end of August, everyone gathers at the Rock to celebrate the 'Karst wedding' according to the ancient Slovenian ritual. The festivities last an entire week, including serenades of the bride and groom, transport of the dowry, and a procession in traditional Karst dress from Repen to Monrupino.
A bit of history
Remains dating back to the first half of the first millennium B.C. have been found, but the actual fortress was built in 911 to defend against frequent Magyar raids. The church, on the other hand, first appears in bishop's documents from 1316 under the name Sancta Maria in Reypen. With the Turkish raids in the 15th century, a wall, called tabor in the Slavic language, was built around the church to protect the inhabitants. .
Trivia
A Karst legend has it that at one time the devil, who roamed undisturbed in these areas, obstructed the construction of the church. The locals then asked Our Lady for help, and she, on a stormy night defeated the evil one. A trace remains of this struggle: on a boulder, right in front of the church, is the footprint of the Virgin who came to rest here. This stone is said to give fertility to women.
To make travel arrangements
Collections
Discover places and related research
The Map thanks:
Where is
Friuli-Venezia Giulia
Rocca di Monrupino, Monrupino, UTI Giuliana, Friuli Venezia Giulia, 34016, Italia (385m s.l.m.)
Directions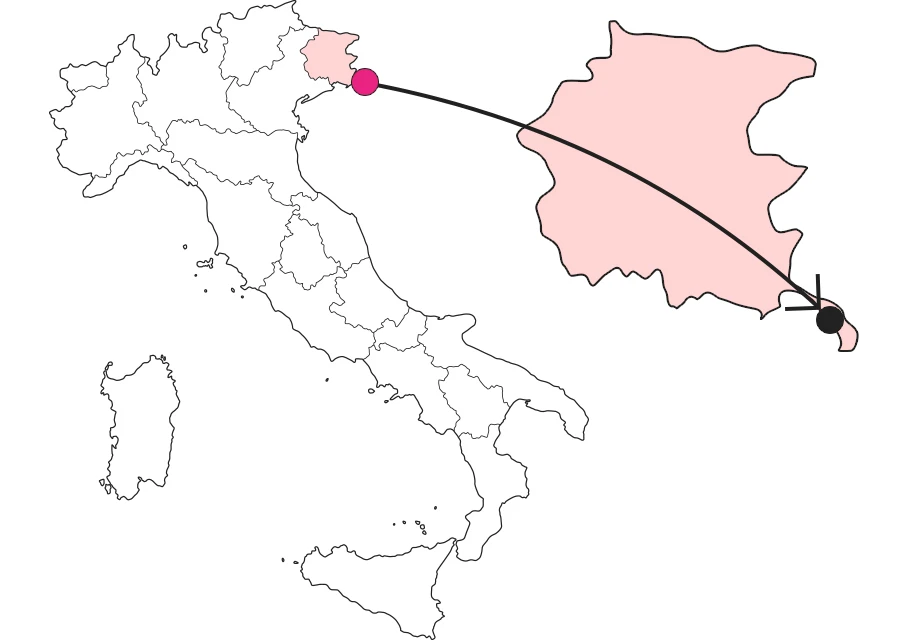 Collections
Discover places and related research