4036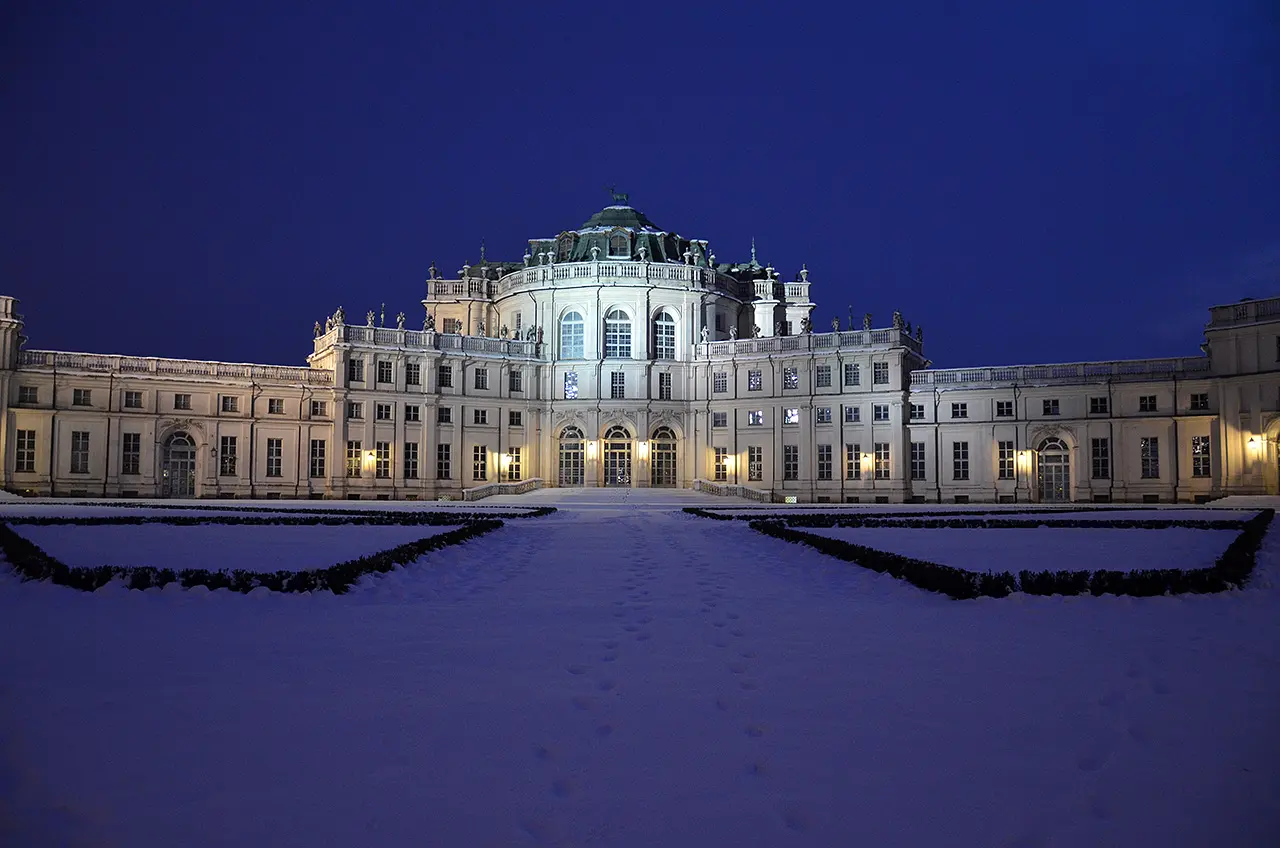 The Hunting Lodge of Stupinigi
Between art and nature, worldliness and countryside, an extraordinary jewel of Piedmontese Baroque


Automatically translated page.
What it is and where it is
A long majestic avenue, lined with farmsteads and stables.... A lavish white building stands out at the end, curiously crowned by a statue of a deer. Are you ready? We are about to enter the most sumptuous of the Savoy royal residences: the Palazzina di Caccia di Stupinigi. The city of Turin is just 10 km from here, and it is no coincidence that this jewel is in perfect directrix with the Royal Palace in Piazza Castello.
Why it is special
The Palazzina di Stupinigi enchants with its scenic structure: the avenue leads to the elegant central body surmounted by a dome; it encloses the glittering oval Salone delle Feste and is the fulcrum from which four minor arms, arranged in the shape of a St. Andrew's cross, branch off. Two of them extend toward us to form an octagonal perimeter that encircles the large courtyard in an embrace. The architect Filippo Juvarra also thought of using light and shadow for scenic purposes: playing on their variation throughout the day, he wanted to give a sense of movement to the whole complex. Behind the Palazzina are the Park and hunting trails.
Not to be missed
When you enter the Salone delle Feste, you are unprepared for such beauty: it is a hymn to Italian Rococo. All around, large stained-glass windows, mirrors, stucco, gilding and frescoes culminate in the vault's resplendent scenes of light and color, depicting the Triumph of Diana. Juvarra personally studied the decoration of the Salone, with skillful use of lights and mirrors. And the wonder continues in the royal apartments, which restore the splendor of the era through original furnishings, paintings, stucco work and masterpieces of cabinetmaking.
A bit of history
A residence dedicated to the hunting activity of the court. This was the commission that in 1729 Victor Amadeus II of Savoy gave to his "first civil architect," the Messina-born Filippo Juvarra. Later, further expansion and completion work was carried out, leading to the complex becoming the sumptuous and refined residence favored by the Savoy family for parties and weddings, as well as the residence of choice for Napoleon in the early 1800s.
Trivia
The Palazzina di Caccia, a UNESCO heritage site since 1997, is part of a set of royal residences placed in a ring around the city of Turin, known as the "Crown of Delights." In addition to Stupinigi, the Valentino Castle, Villa della Regina, Moncalieri Castle, Rivoli Castle, Venaria Reale Castle, Agliè Castle, La Mandria Castle Borgo, Racconigi Castle, Pollenzo Castle and Agency, and Govone Castle are part of the Crown.
To make travel arrangements
Collections
Discover places and related research
The Map thanks:
Collections
Discover places and related research