331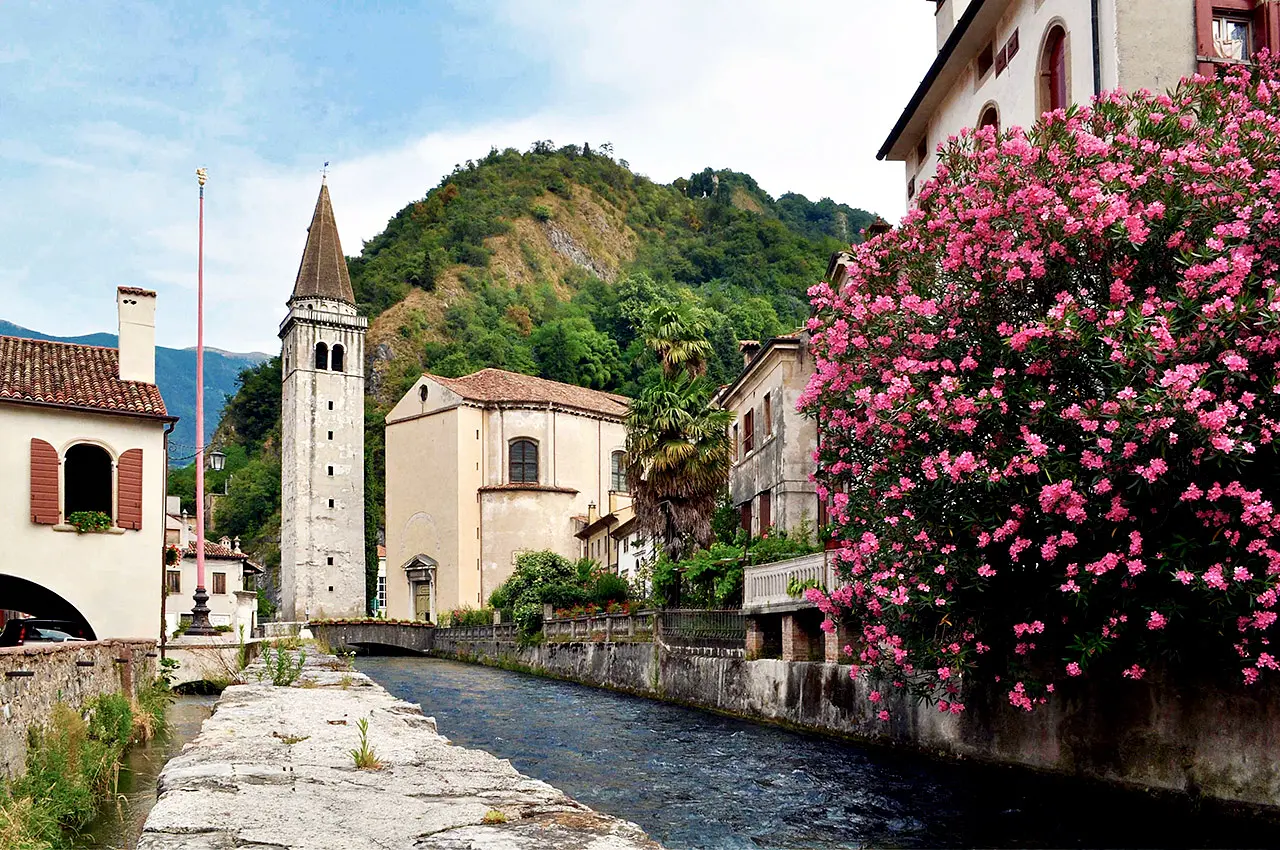 Titian's Madonna in Serravalle Cathedral
Vittorio Veneto, in the life and work of a master of Renaissance painting



Automatically translated page.
What it is and where it is
Serravalle, the upper core of Vittorio Veneto, has its focal point in the scenic Flaminio Square, tangent to the Meschio River. Just beyond the bridge rises the eighteenth-century Cathedral of Santa Maria Nova, dedicated to the Nativity of the Virgin: for the art enthusiast, it represents an inescapable passage of the city visit because at the high altar is a work, Madonna in Gloria with Saints Andrew and Peter, by Titian Vecellio (1490-1576), one of the greatest representatives of sixteenth-century painting.
Why it is special
Titian, a Cadore native by birth, lived and worked mostly in Venice, but over the years developed a special relationship with Vittorio Veneto, or rather with its two medieval nuclei: Serravalle, due to the fact that his daughter Lavinia settled there by marriage, and Cèneda, having purchased a farm among its hills as a good retreat. In addition to the Madonna Enthroned altarpiece, another great work of his is worth mentioning: the so-called Triptych of Castel Roganzuolo, housed in the Diocesan Museum.
Not to be missed
TheSerravalle altarpiece deserves to be seen in detail: the Madonna and Child in Glory among angels; St. Andrew, bearing a large cross, the symbol of his martyrdom; St. Peter, with keys in his hand facing the Child and a book in the other. Serving as a backdrop to the composition is a Gospel scene that concerns the two saints very closely, the Miraculous Fishery, the miracle through which Christ reveals Himself to the brother fishermen, calling them to the apostolate.
A bit of history
It was in the year 1542 when the Council of Serravalle resolved to make an altarpiece for the high altar of the cathedral. After lengthy discussions the name of Titian prevailed, who at that very same time was working on a triptych for the nearby church of Castel Roganzuolo. The new commission is valued at 250 Venetian ducats, but then remains at the center of a lengthy dispute between the executor and the commissioner, causing a delay in its delivery, which took place only ten years later, with further judicial aftermath.
Curiosity
The painting does not lack a singular detail, the stone, or rather the stone fragment, one would say a marble molding, that emerges from the ground between the two saints: a not accidental presence, functional to place in the foreground the artist's signature, TITIAN.[VS], dissolved in an unusual abbreviation that curiously resembles a question mark.
To make travel arrangements
Collections
Discover places and related research
The Map thanks:
Collections
Discover places and related research