596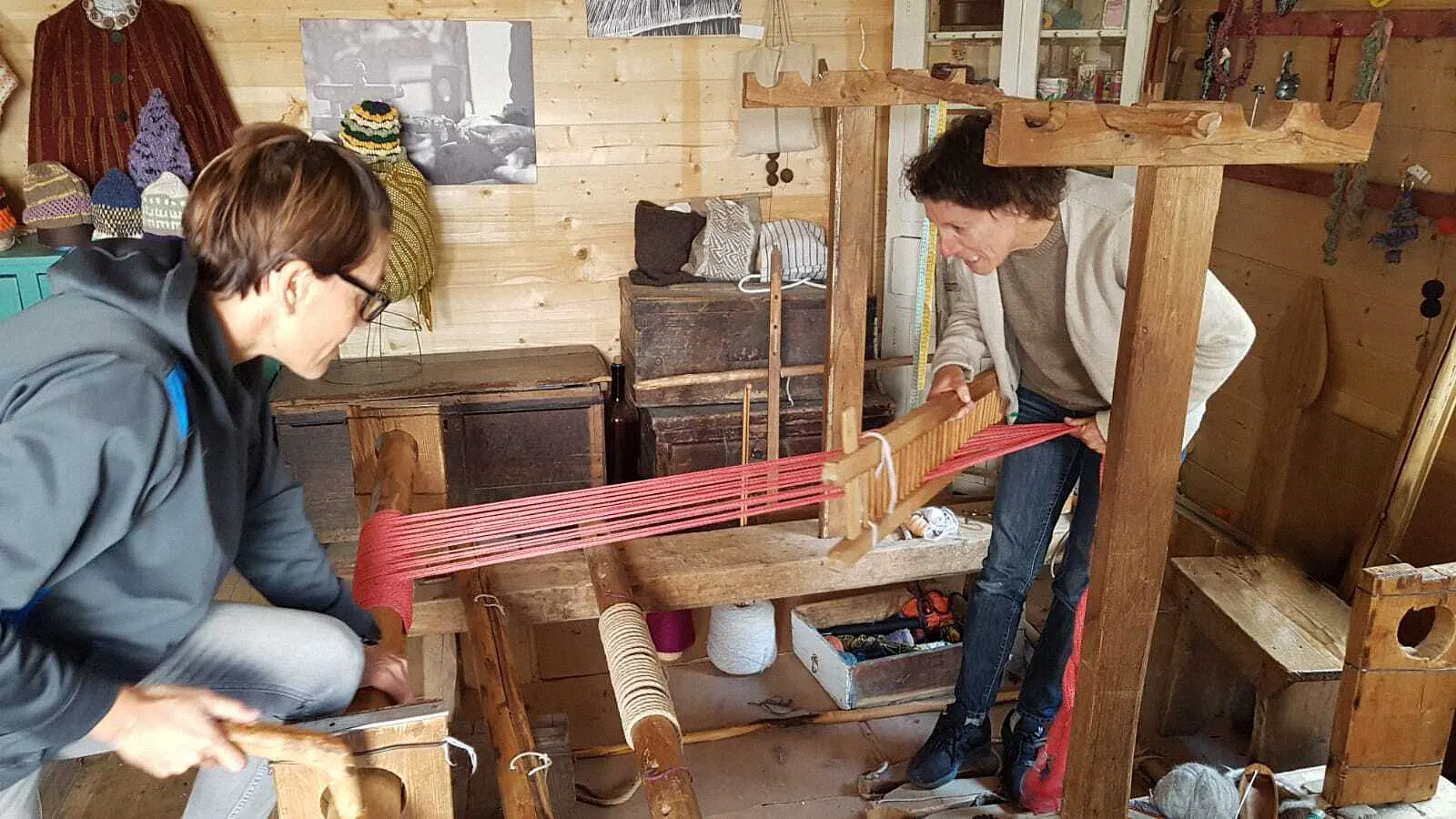 The Weaving Source by Assunta Perilli
Threads of Hope in an artisan workshop
Automatically translated page.
The scent of yarn - A wooden chalet near the Campotosto red zone. I can tell that I have arrived by the wooden plaque and the many "patches" of the Mettiamoci una pezza project , hanging along the fence that limits the red zone. I enter and am immediately enraptured by the scent of wood and yarns, the colors of the store, full of objects and materials, fabrics and garments of various kinds, all natural. Two women, Assunta and her sister, intent on the old loom from which it all began.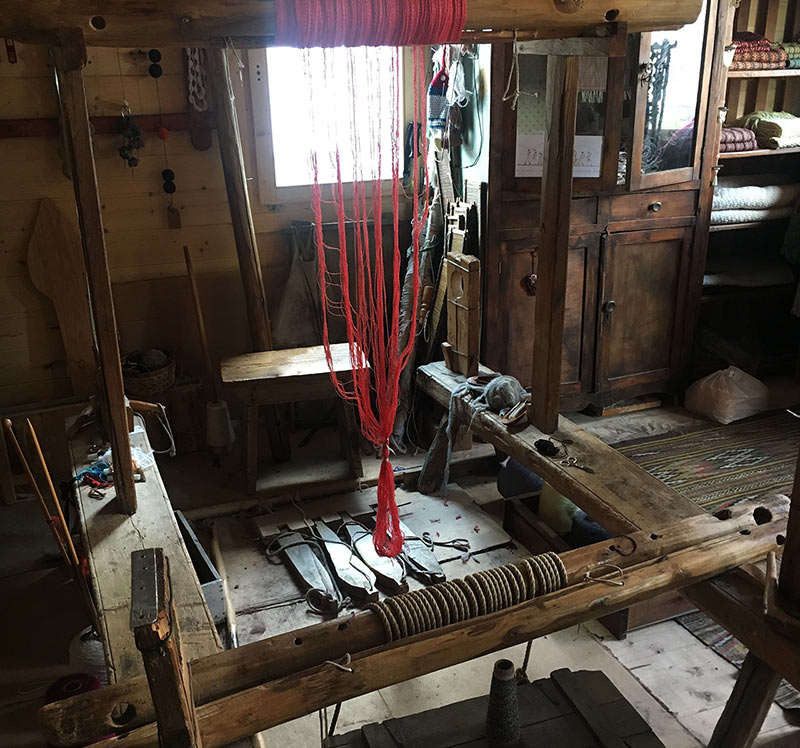 More than a working tool, a work of art
Grandmother's loom
Assunta is a strong, tenacious, courageous and wise woman. She tells me the story of her business and how this passion of hers is so strong to the point of not abandoning her workshop even after the earthquake. Indeed, so many are his initiatives to reinvigorate other local businesses. A passion born years earlier, after the discovery of her grandmother's old loom, as a result of which the idea of learning and reviving the ancient art of weaving was born, thanks to the knowledge transmitted by the village's elderly women, jealous guardians of ancient arts. After the quake of January 2017, which left severe damage in the village, Assunta reopened her business: spinning, weaving, and naturally dyeing wool and linen, the two outstanding yarns of local tradition.
An act of love
Assunta, an archaeologist by training, studies and catalogs all the textiles from the high mountains of Abruzzo and rediscovers the flax supply chain, from planting to harvesting to spinning, starting with seeds given by a local elderly woman and, once again, local knowledge passed down orally.
Toward Campotosto
I am fascinated by her stories and at the same time amused by her narrative digressions, such as when she tells me about the kilt she created for Prince Charles on his visit to Amatrice, or the behind-the-scenes look at the Geo&Geo program! In short, overwhelming sympathy and many laughs.
When we say goodbye, I know that Assunta and her workshop will inevitably remain in my heart. Not only because we are in an area repeatedly wounded, but also and especially because of the authenticity and beauty of her work, an act of love for her beautiful land.
To make travel arrangements
Collections
Discover places and related research
The Map thanks:
Collections
Discover places and related research