2506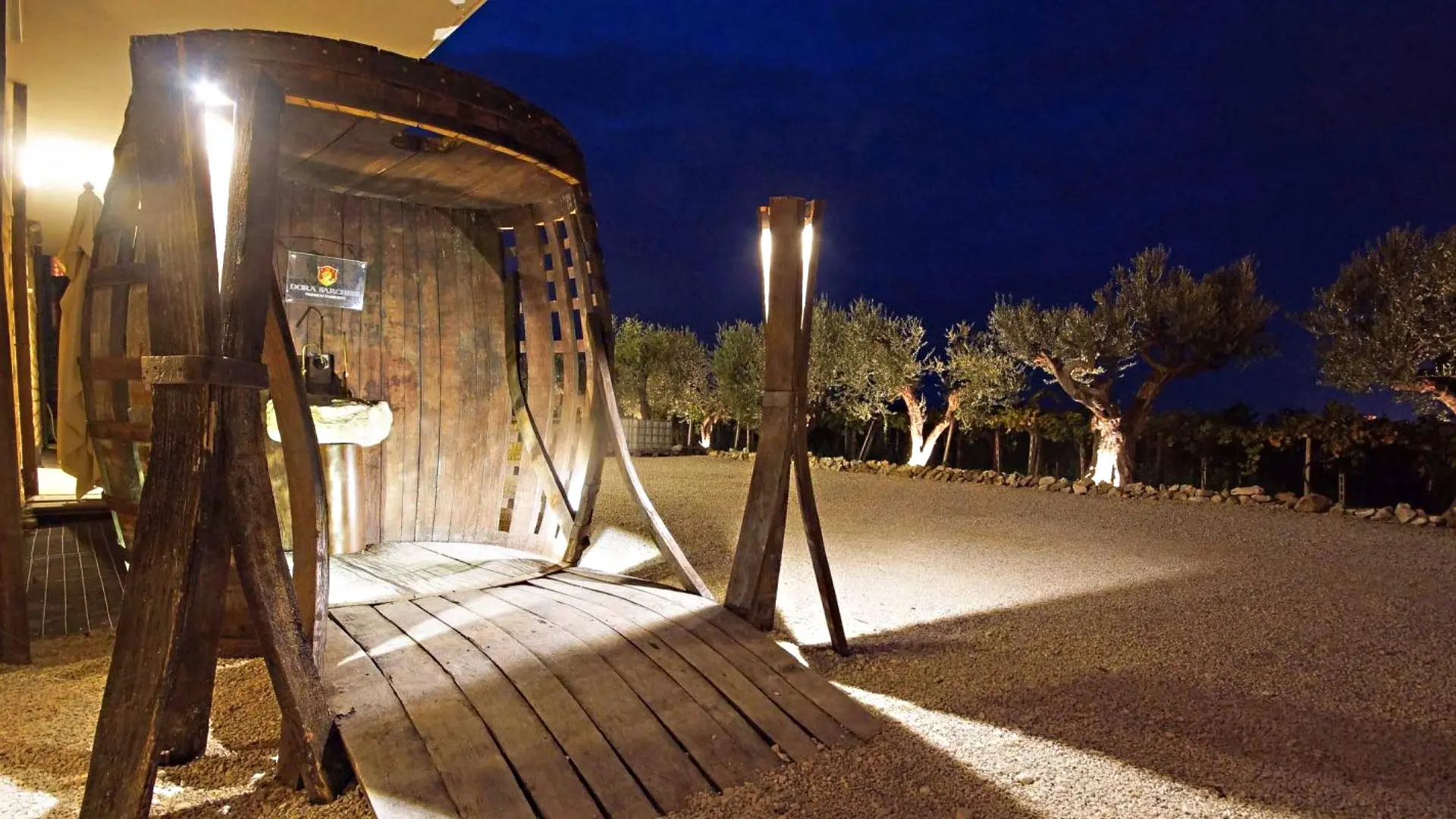 The Wine Fountain
Unexpected refreshment at the end of the St. Thomas Walk
Automatically translated page.
What it is and where it is
The weary pilgrim, who arrives in Ortona from Rome by walking the Way of St. Thomas with his broadside, will find here, a few kilometers from the cathedral that holds the Saint's relics, an unexpected refreshment and can quench his thirst at will at a very special fountain, from which gushes not water but ... good wine! A miracle? A joke? Neither.
Why it is special
A must-see destination for pilgrims, tourists and foodies, it is one of the few examples in the world and the first in Italy to distribute wine continuously and free of charge. Specifically, an excellent Montepulciano d'Abruzzo from an area with a strong vocation for viticulture.
Not to be missed
The fountain is inside an ancient 50-hectoliter cask on whose staves stands out a phrase by the Persian poet Omar Ḫayyām (1048-1131): "Drink wine, for you know not whence you came: be glad, for you know not whither you will go."
A bit of history
Inspiration comes from the famous fountain at Bodegas Irache that welcomes pilgrims passing along the Camino de Santiago in the Navarre town of Estella. Designed by architect Rocco Valentini and inaugurated in 2016, the fountain was the brainchild of Nicola D'Auria, owner of the Dora Sarchese winery, in collaboration with the nonprofit St. Thomas' Way Association.
Trivia
In Italy, there are other wine fountains that, however, open their taps only on special occasions such as festivals, popular or patron saint festivals: the one in Carosino (Taranto) that dispenses Primitivo, those in Marino (Castelli Romani area, just outside Rome) among which the fountain of the four Moors in Piazza Matteotti stands out, and the one in San Floriano del Collio (Gorizia) that gushes white wine during the wine festival, called Likof.
To make travel arrangements
Collections
Discover places and related research
The Map thanks:
Collections
Discover places and related research