6425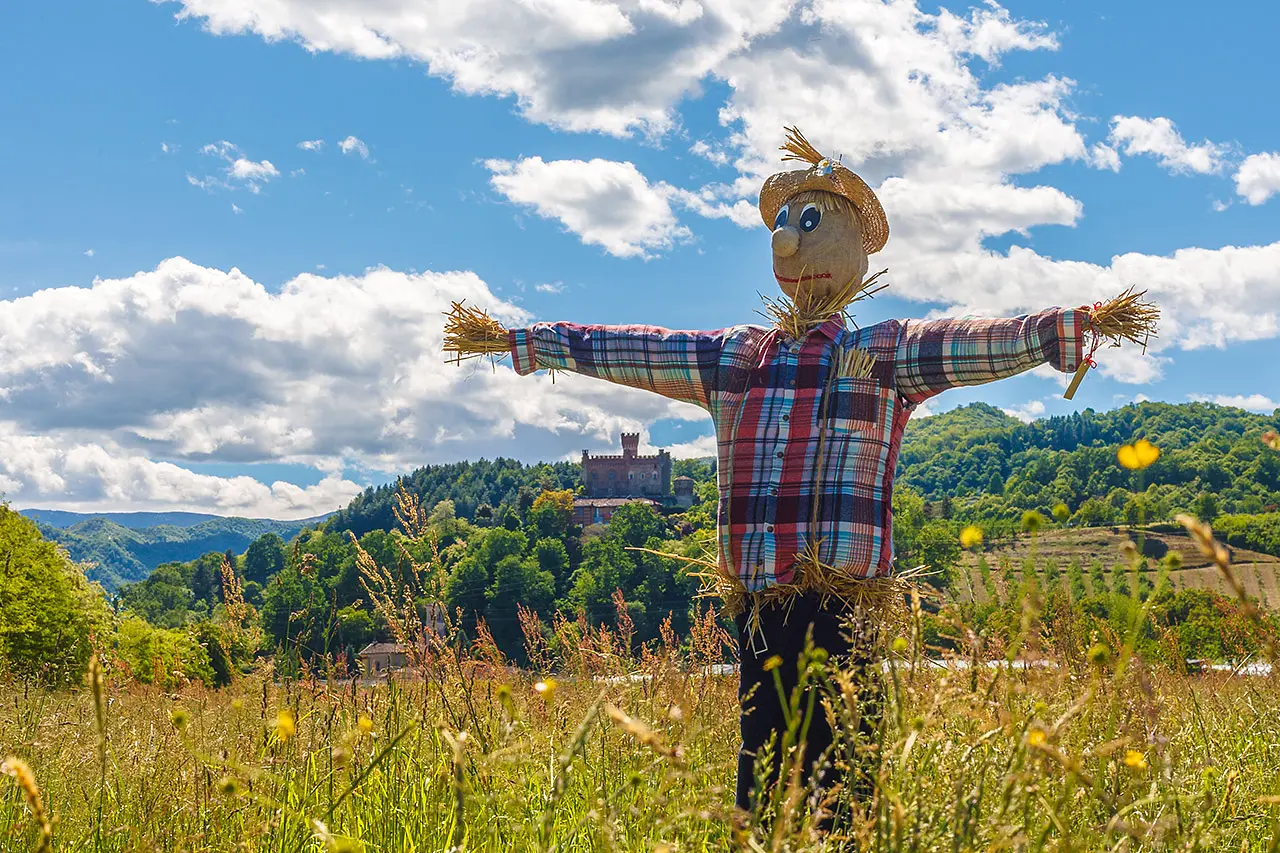 Castellar's Scarecrow Festival
In May, an original fairy-tale event in the heart of Piedmont
Automatically translated page.
Guardians of the countryside
The pretty village of Castellar has been celebrating the original tradition of creating scarecrows to guard the fields for 30 years. On the day of the festival, these silent allies of the farmers leave their task and are paraded through the village, then return to the fields and vineyards, or remain to beautify the streets of the small Piedmontese town.
The event takes its cue from an old local tradition of placing scarecrows outside and inside the village, creating a sui generis artistic itinerary that embellishes the village and its countryside. Because these are not just straw men good for keeping birds away from the fields, there is much more behind this festival...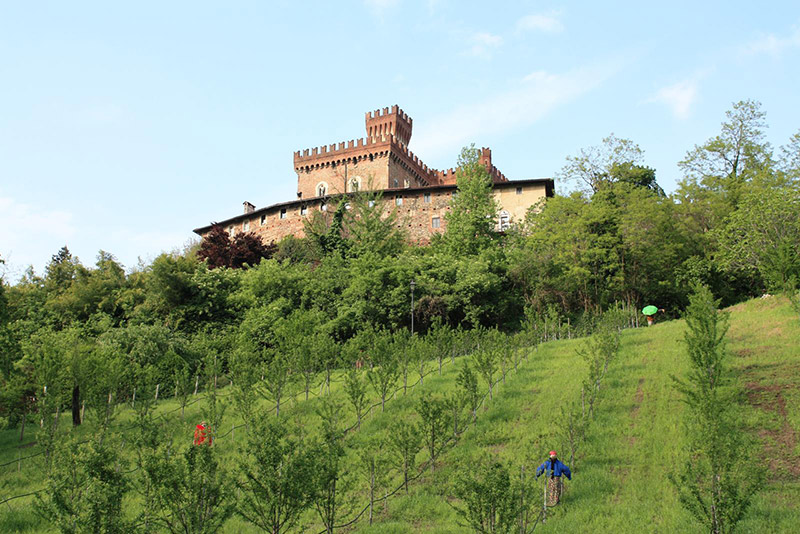 Art walk through the countryside
Puppet to whom?
Castellar's scarecrows have something magical and fairytale-like about them: they all tell stories of daily life, old crafts and strong ties to the land and its history. The friendly barabaciù, welcome visitors by showing off their colors, proud of their recycled materials: wood, straw, tin, canvas, everything comes in handy again!
So much more than puppets! Some are true works of art and the citizens of Castellar, young and old, compete to create the most bizarre scarecrow ever. In this fairy-tale town, it is the little ones who have a privileged space. In fact, organizers look forward each year to the delivery of hundreds of scarecrows made by kindergarten and school children from all over Piedmont and even from outside the region.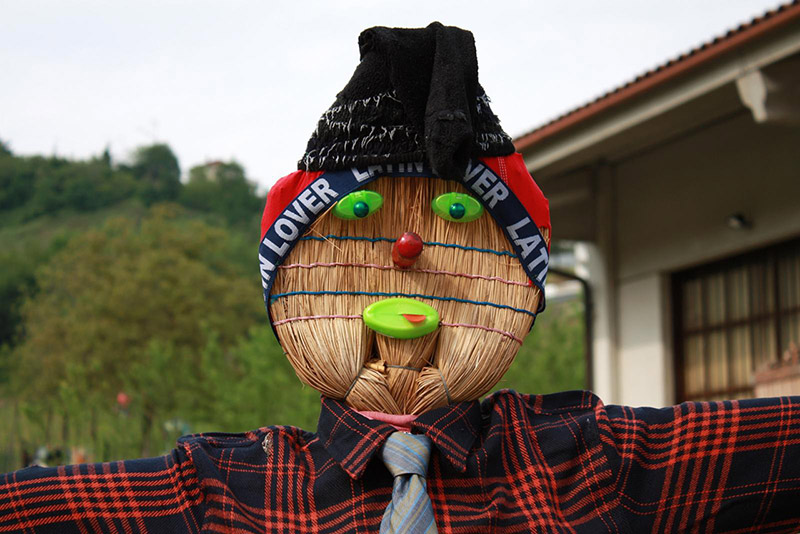 The art of recycling, with elegance!
A celebration for the local area
Several traveling attractions are also active during the festival: musicians, fairies, acrobats and jugglers, as well as tastings of typical Bronda Valley products, from Castelmagno cheese to Pelaverga wine. On the hills of Castellar, in fact, a grape is passionately cultivated that has had D.O.C. Colline Saluzzesi recognition since 1996.
Pelaverga grapes produce a red wine with a fragrant, fruity aroma. Castellar's small inns offer Pelaverga tastings with platters of local cured meats and cheeses or traditional local pasta dishes during the festival. A toast to the scarecrows then, guardians also of the precious vineyards that give this exceptional product!
Opened free of charge for the occasion is the beautiful Castle, once belonging to the marquises of Saluzzo, now a private residence and, therefore, visitable only on great occasions such as this. The organization of this beautiful festival is taken care of by the cultural association Lo Spaventapasseri, in collaboration with the Town Hall of Castellar, the Municipality of Saluzzo, and the Hamlet Bertoni Foundation, and is part of the broader calendar of the START review.
To make travel arrangements
The Map thanks: