2337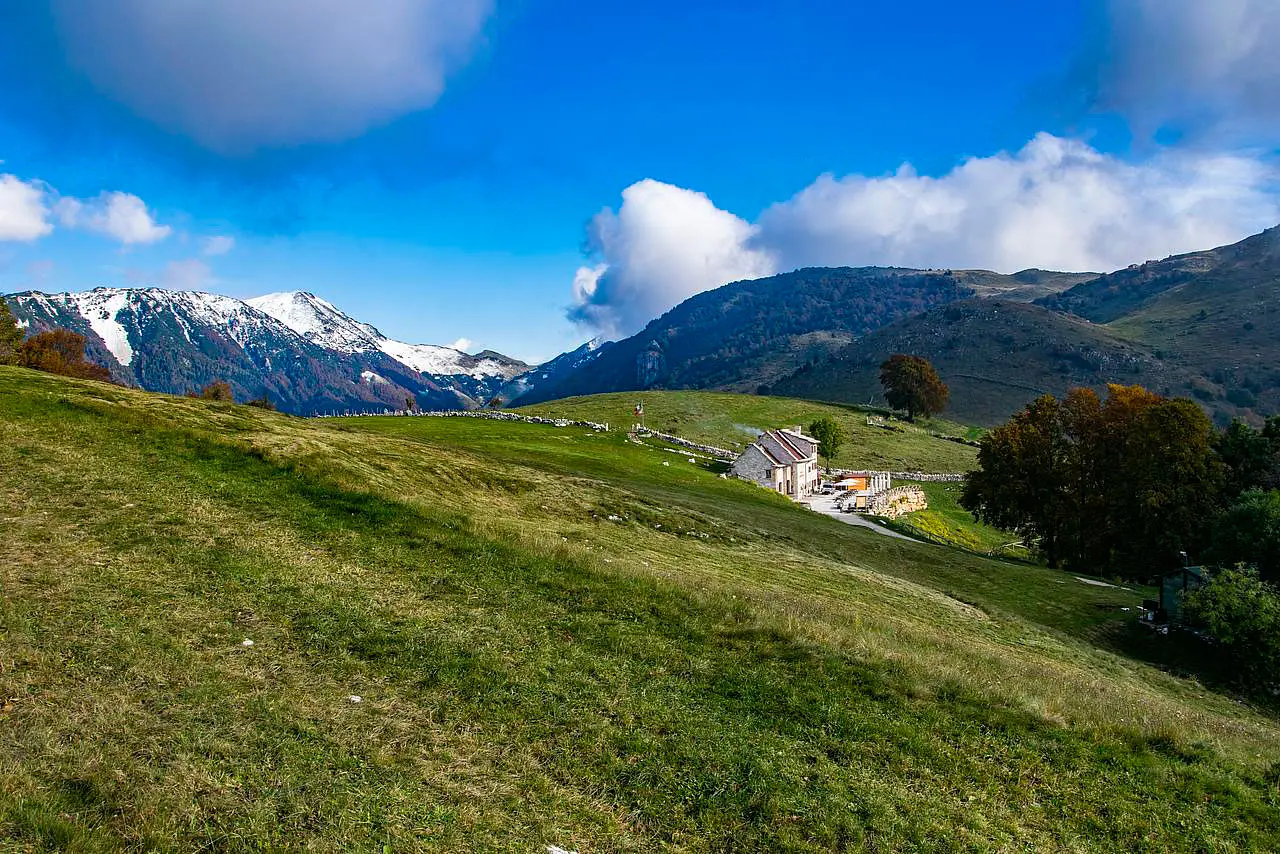 Automatically translated page.
What it is and where it is
"La Falesia del Torla" is located in an almost unique setting: at an altitude of 1,350 meters, in the heart of the Lessinia Regional Nature Park. Here, clinging to the rock 30 meters above the ground, you can sweep your gaze from the High Pastures of Lessinia, to the Cimbrian village of Giazza to the peaks of the Little Dolomites. It is just a short walk from the Monte Torla Refuge of the same name in the territory of Campofontana, a hamlet of Selva di Progno, and is easily reached on foot with a walk of about 30-40 minutes starting from Contrada Pagani.
Why it is special
It is one of the very few realities of the eastern Lessinia that allow extreme sports enthusiasts to practice them, in a landscape context of absolute value, greatly increasing the recreational offer for nature lovers. The Crag, in fact, consists of numerous routes with different degrees of difficulty. Therefore, it is suitable for both experienced climbers and those who want to improve their skills.
Not to be missed
The most evocative experience is definitely the one that leads to tackle the longest routes (30 meters): going over the treetops, reaching one's goal and enjoying a privileged panorama that only a few can conquer.
A bit of history
"La Falesia del Torla," inaugurated in September 2020, continues the work of promoting the area carried out by the managers of Rifugio Monte Torla, who in 2017 launched the activity of the refuge, offering hikers a place of refreshment and shelter.
Trivia
To reach "La Falesia del Torla," one passes through a narrow cleft in the rock, which in the past was a key passage connecting the bottom of the Progno valley and the pastures of Campofontana and Durlo, with which the inhabitants of the area established trade relations based mostly on barter. From the Cimbrian word "turlar, " meaning "little door," referring to this cleft, derives the name of the locality, Torla to be precise, as well as the name of the mountain, the Refuge, and, finally, the name of the Crag that we have presented to you.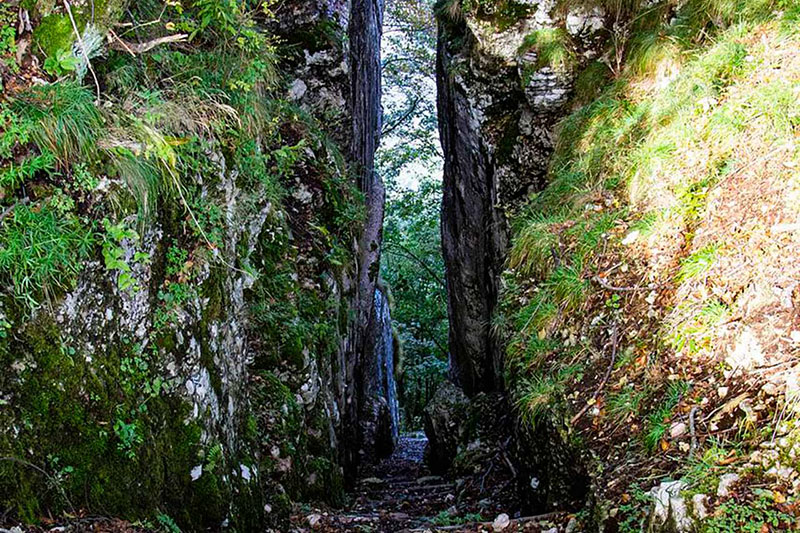 The cleft in the mountain through which the area of "La Falesia del Torla" is accessed.
To make travel arrangements
The Map thanks: