3872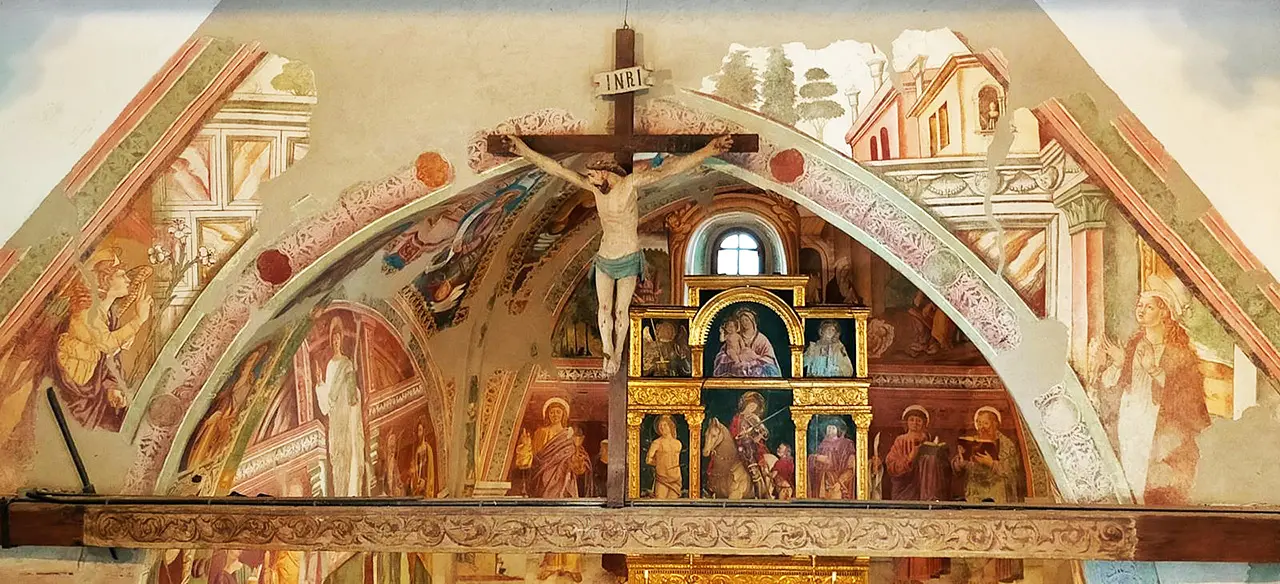 The Church of St. Martin in Socchieve
An authentic surprise hidden in a small town in Carnia.


Automatically translated page.
What it is and where it is
Socchieve is a small town composed of scattered and isolated localities. In its territory, on a hill overlooking the Tagliamento Valley, there is a small church dedicated to St. Martin that arouses sympathy at first glance. Its gray stone facade is preceded by a small pronaos bordered by a balustrade, which seems to be waiting for wayfarers to be welcomed under its roof. The door of this small church of Carnia is now a stone's throw away; it comes naturally to enter, perhaps in search of some trace of the ancient spirituality of the Socchieve community. And it is at this point that one discovers the surprise.
Why it is special
What looked like a simple little mountain church reveals to our eyes wonderful frescoes made of vivid colors and figures that bring Renaissance society to life in religious scenes. The representations cover the end of the side walls and the entire chancel and, together with the polyptych preserved on the altar, constitute an artistic heritage so important that it has earned the building recognition as a "national monument." The author of such a marvel is one of the greatest painters of the Friulian Renaissance, Gianfrancesco da Tolmezzo, who was born right here in Socchieve.
Not to be missed
The church of San Martino is not the only treasure to be visited in the village: there are several parish churches and even ancient cemeteries that can be reached on foot and from which splendid views can be admired. Little but sure, all this movement makes you hungry, and so the advice can only be one: sit down at the table and ask for "cjarsons," characteristic ravioli with wild herb fillings and a sweet note such as cocoa, raisins and macaroons and a generous sprinkling of "scuete fumade" or smoked ricotta cheese. You will not regret it!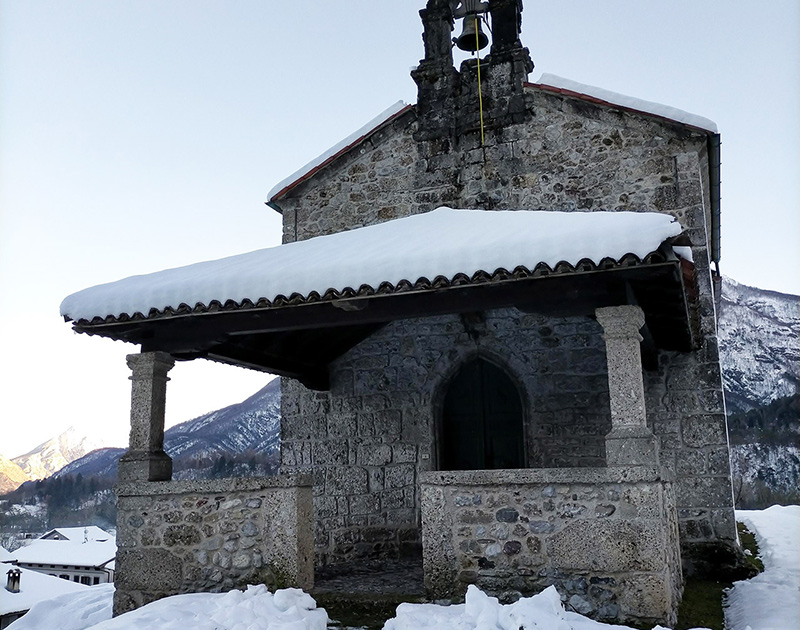 St. Martin's Church, just a few minutes from the center of Socchieve
To make travel arrangements
Collections
Discover places and related research
The Map thanks:
Collections
Discover places and related research